NBA Wednesday same game parlay: Miami Heat vs. Golden State Warriors (+1595)
Wednesday's 10-game slate in the NBA includes a double-header on ESPN. It begins with the Philadelphia 76ers hosting the Houston Rockets before concluding with this showdown between the Miami Heat and Golden State Warriors. Both contests are getting the same game parlay treatment they deserve. Let's take a look at the best such option for Heat-Warriors, and be sure to check out our full game preview for picks on the side and total.
Heat ML (-102)
Under 226.5 (-112)
Bam Adebayo Over 10.5 rebounds (+110)
Andrew Wiggins Over 18.5 points (-108)
Part of the value in same game parlays, of course, is that all of its components can be correlated if you so choose. That is some of the plan here. We feel good about the Heat's chances to take care of business, and Bam Adebayo controlling the paint would go a long way in that effort. It can also be argued that an under play correlates nicely with a Miami win, as keeping Stephen Curry in check is always a key to victory for any Golden State oppponent. At the same time, plays that aren't correlated drive up the overall value of the parlay. That's the case with tipping Warrors forward Andrew Wiggins to enjoy a successful day at the office. Of course, there is no reason why the Heat shouldn't be able to overcome a fair amount of points for Wiggins.
Heat ML (-102)
The Heat have been a remarkably different team since Jimmy Butler returned to the starting lineup. Prior to Butler rejoining the team, Miami had lost eight 10 games and was spiraling towards the bottom of the Eastern Conference standings. In the nine outings since Butler's comeback, the defending East champions are a solid 5-4. The Warriors are decent, but they have. generally been beating up on bad teams and losing to good ones. Sure the Heat have underwhelmed on the heels of last year's success, but they still have to be considered "good." And they may even become very good again at some point in the near future.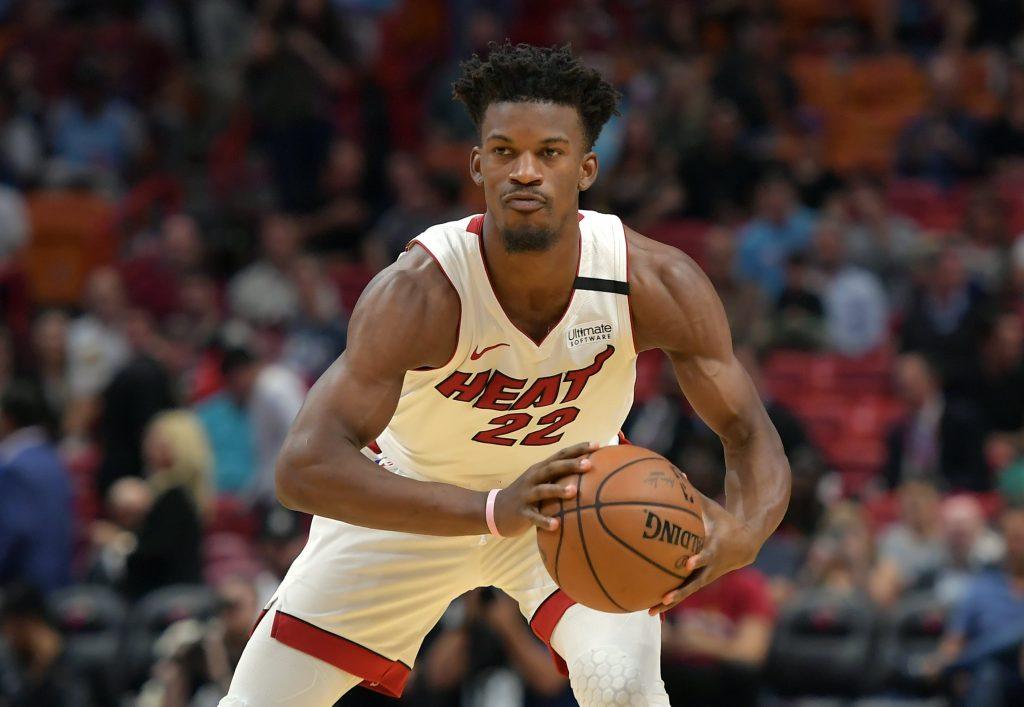 Under 226.5 (-112)
Another reason to like Miami on Wednesday is that Golden State is missing both of its centers, rookie James Wiseman and veteran Kevon Looney. Curry, Andrew Wiggins, and Draymond Green can still be dangerous, but the Heat are a stellar defensive team and they can really put the clamps down on opponents who are one-dimensional. Both of these teams are ranked outside of the top 18 in the NBA in offensive efficiency, while the Warriors are in the top five in defensive efficiency. Scoring may be a struggle on both ends of the floor.
Bam Adebayo Over 10.5 rebounds (+110)
Adebayo is averaging 9.4 rebounds per game this season, so he only has to exceed that number by a little more than one board in order to surpass Wednesday's quota. And there is no reason why he can't do it at the Warriors' expense. As mentioned above, Golden State is without both Wiseman and Looney. The Dubs are already a bad rebounding team to begin with, ranking second-to-last in the association in that department. Golden State also plays at the second-fastest pace in the league, and more possessions mean more shots; more shots mean more misses; more misses mean more boards.
Andrew Wiggins Over 18.5 points (-108)
Someone other than Curry has to score for Golden State, and that someone might be Wiggins. The former No. 1 overall pick has scored 17 and 15 points in the past two contests, but both of those were blowouts in which the fourth quarters were a snooze-fest. Today's game should be competitive, which means Wiggins would log plenty of minutes from start to finish. Miami leads the NBA in fewest points allowed in the paint, which means the Warriors are going to have to do their damage shooting the rock from the perimeter with Curry and Wiggins.
Pickswise is the home of free NBA picks and predictions. Make sure to also check out our 'NBA parlays' and 'NBA prop bets' tabs for more expert picks.