NBA Monday same game parlay: Milwaukee Bucks vs. Denver Nuggets (+2679)
It's basketball season, baby! Okay, it already was basketball season. But now that the Super Bowl has come and gone, it is the NBA's time to shine. And it should on Monday night, as a showdown between the Milwaukee Bucks and Denver Nuggets will be the nightcap on NBATV. Undoubtedly, it deserves same game parlay treatment. Let's take a look at the best such option for this matchup, and be sure to check out our full game preview for picks on the side and total.
Bucks alternate spread -9.5 (+192)
Giannis Antetokounmpo Over 27.5 points (-118)
Jrue Holiday Over 5.5 assists (-106)
Nikola Jokic to score 30+ points (+162)
Parlay odds: +2679
Part of the value in same game parlays, of course, is that all of its components can be correlated if you so choose. That is somewhat of the plan here. We feel good about the Bucks' chances of getting the job done on Monday, and likely even doing so with ease. In order for that to happen, they will need big performances by Giannis Antetokounmpo, Jrue Holiday, and others. At the same time, plays that aren't correlated drive up the overall value of the parlay to a significant extent. That's the case with tipping Nikola Jokic to score a lot of points despite an expected loss for his team. Even if Jokic goes off, Milwaukee can still take care of business.
Bucks alternate spread -9.5 (+192)
The Bucks may not go all out to get the No. 1 seed in the Eastern Conference given how it little good it has done them in the past two seasons, but they have at least kicked things into gear on the heels of a slow start. They are 4-0 so far in February and have dominated every game by at least 18 points. Antetokounmpo and Holiday are running a well-oiled machine on the offense end of the floor—one that Denver may not be able to stop. The Nuggets will have to score a fair amount of points to keep this one close, but Jamal Murray (knee) is questionable. Of the two teams, it is now Denver that is underwhelming. Even if Murray plays, the underdogs could lose by double-digits.
Giannis Antetokounmpo Over 27.5 points (-118)
Denver boasts the best offensive center in the game in Nikola Jokic, but he is not exactly a defensive force. In one outing against the Nuggets last year, Antetokounmpo did everything (31 points, 16 rebounds, nine assists, two blocks, and one steal). Heading into Monday, the Greek Freak has exceeded the 30-point mark in three of the past six games. He should be able to get at least 28 at the expense of a banged-up opponent.
Jrue Holiday Over 5.5 assists (-106)
Don't be alarmed by the fact that Holiday is averaging a modest 4.8 assists per game. He is now gelling with his new team and has picked up the pace in all departments of late. The former Pelican has dished out a total of 15 assists in the past two contests and he has recorded at least five times in 12 of the past 13. There is no reason why he can't get to at least six against a Nuggets team that yields assists on 66.0 percent of opponents' made baskets (fourth-most in the association).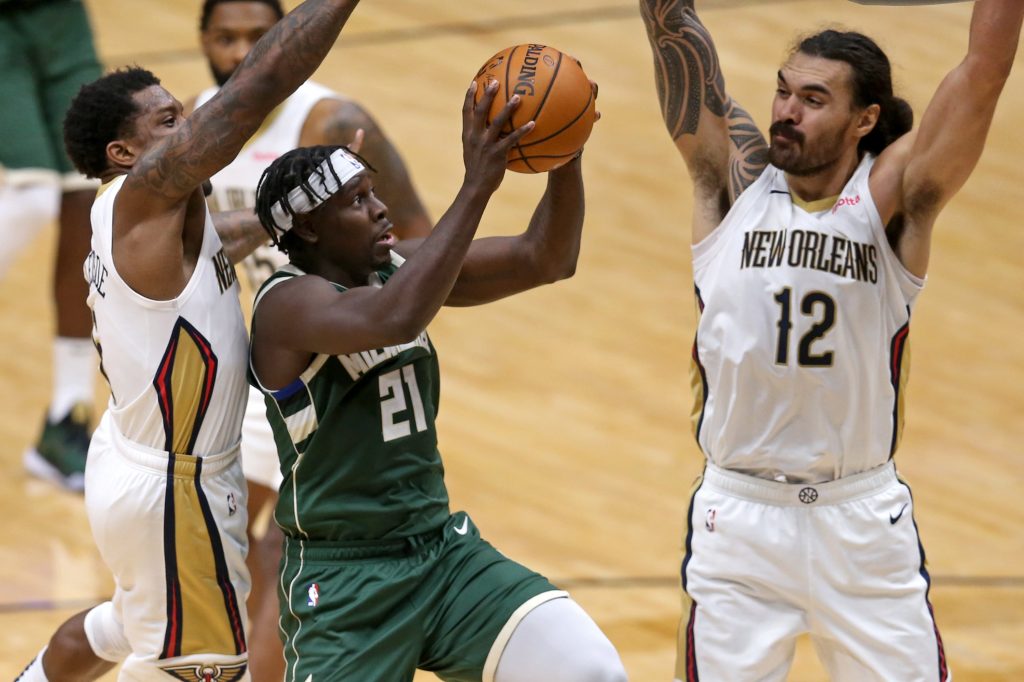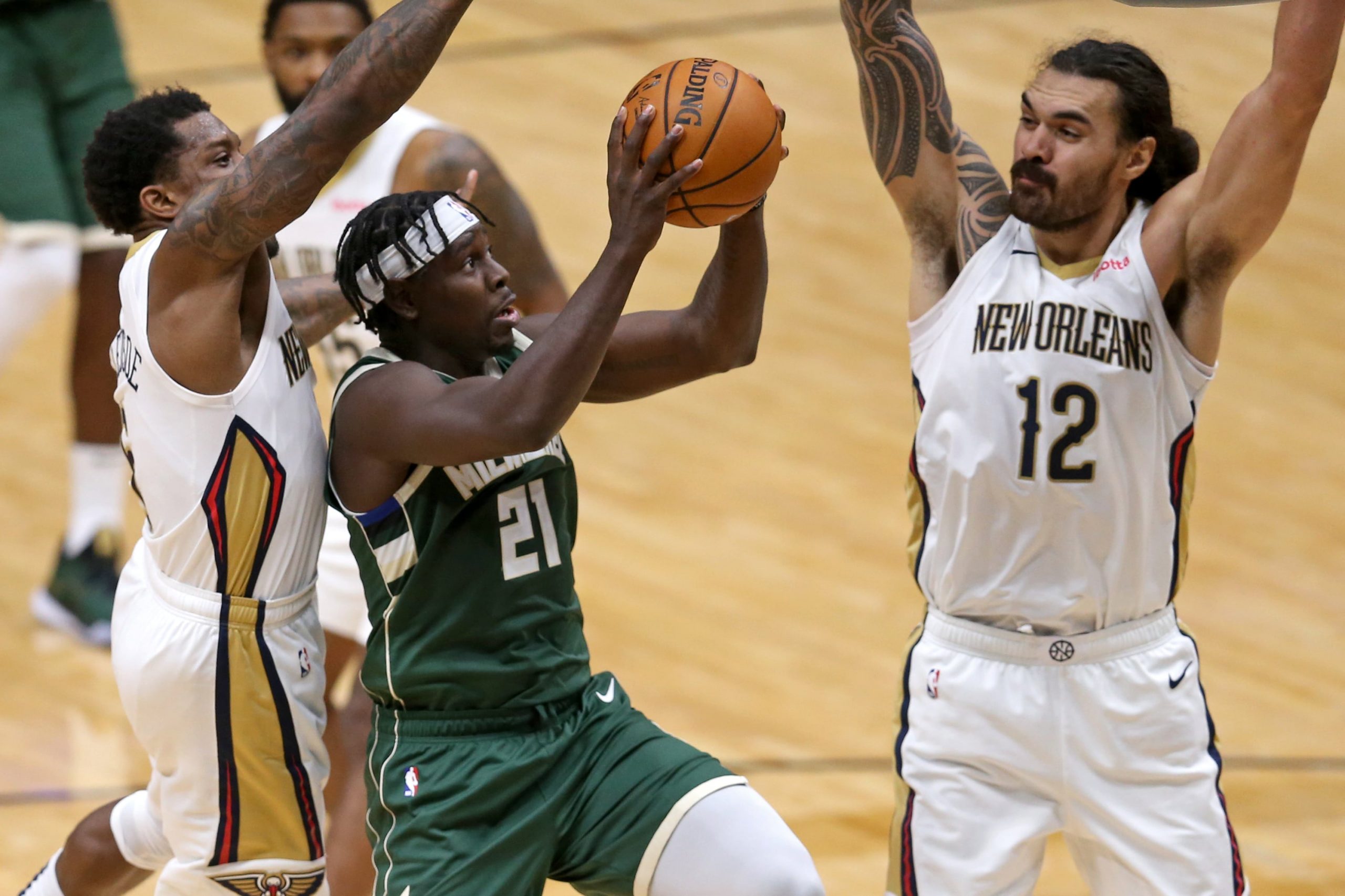 Nikola Jokic to score 30+ points (+162)
Milwaukee plays at the ninth-fastest pace in the NBA in terms of possessions per game, which is not only conducive to Antetokounmpo and Holiday filling up the stat sheet but also gives Jokic more opportunities. The 25-year-old is coming off a 50-point effort during this past Saturday's loss to Sacramento and one weekend earlier he went for 47 against Utah. With or without Murray on the floor, Jokic is now the undisputed focal point of the offense.
Pickswise is the home of free NBA picks and predictions. Make sure to also check out our 'NBA parlays' and 'NBA prop bets' tabs for more expert picks.