NBA stat leaders future bets: Points aplenty for Doncic in 2020-21?
We have already discussed the NBA MVP and Rookie of the Year odds along with honors such as Most Improved, Sixth Man, and Defensive Player of the Year. Now it's time to dive into the realm of statistical categories such as points, assists, rebounds, steals, and blocked shots. Who will lead the league in those departments at the end of the 2020-21 campaign? Which long-shots could surprise the rest of the contenders?
With the NBA season set to tip off on Tuesday, let's take one last look at some potentially lucrative future bets.
Leading scorer
Favorite: James Harden (+125)
At short odds and with uncertainty surround him, I would avoid Harden like the plague in this future bet. It is true that he can score the basketball like no other right now (he led the league with 34.3 ppg in 2019-20). But he obviously doesn't want to be with the Houston Rockets, so let's wait and see what happens with his trade demands.
Best value bet: Luka Doncic (+650)
There are no such question marks involving Doncic. He is the face of the Dallas Mavericks franchise and perhaps sooner rather than later he will be the face of the entire NBA. The 21-year-old Slovenian was sixth in the NBA last season at 28.8 ppg and is only getting better, obviously. Also with Kristaps Porzingis hurt at the moment, Doncic will have to shoulder more of a load.
Leading assist man
Favorite: LeBron James (+275)
James led the league in assists this past season at 10.2 apg (almost a full assist per game better than Trae Young). With the 35-year-old showing no signs of slowing down and the Los Angeles Lakers have reloaded with tons of pieces around him, a lot more assists should be in the cards. But as a +275 favorite, I'm not about to bite.
Best value bet: Chris Paul (+2000)
There is better value on Paul, for example, at lofty +2000 odds. After leading the Oklahoma City Thunder to a surprisingly successful 2019-20 campaign, the 35-year-old was shipped to the upstart Phoenix Suns. Playing alongside Devin Booke and Deandre Ayton, Paul will have ample opportunity to dish out dimes left and right.
Leading rebounder
Favorite: Andre Drummond (+125)
Drummond blitzed the rest of the field in 2019-20 with 15.2 rebounds per game (NBA MVP Giannis Antetokounmpo was second at 13.6 rpg). The 27-year-old out of UConn is heading into his first full season with the Cleveland Cavaliers after playing just eight games for them this past season. Cleveland stinks, so Drummond will log tons of minutes… and grab tons of boards.
Best value bet: Rudy Gobert (+400)
It would not be a stretch to say that Gobert was the main individual who touched off the coronavirus in the United States. It also would not be a stretch to say that Gobert will lead the league in rebounds this season. The 27-year-old from France corralled 13.5 rpg in 2019-20 and he has improved in this statistical category in all but one of his seven NBA seasons.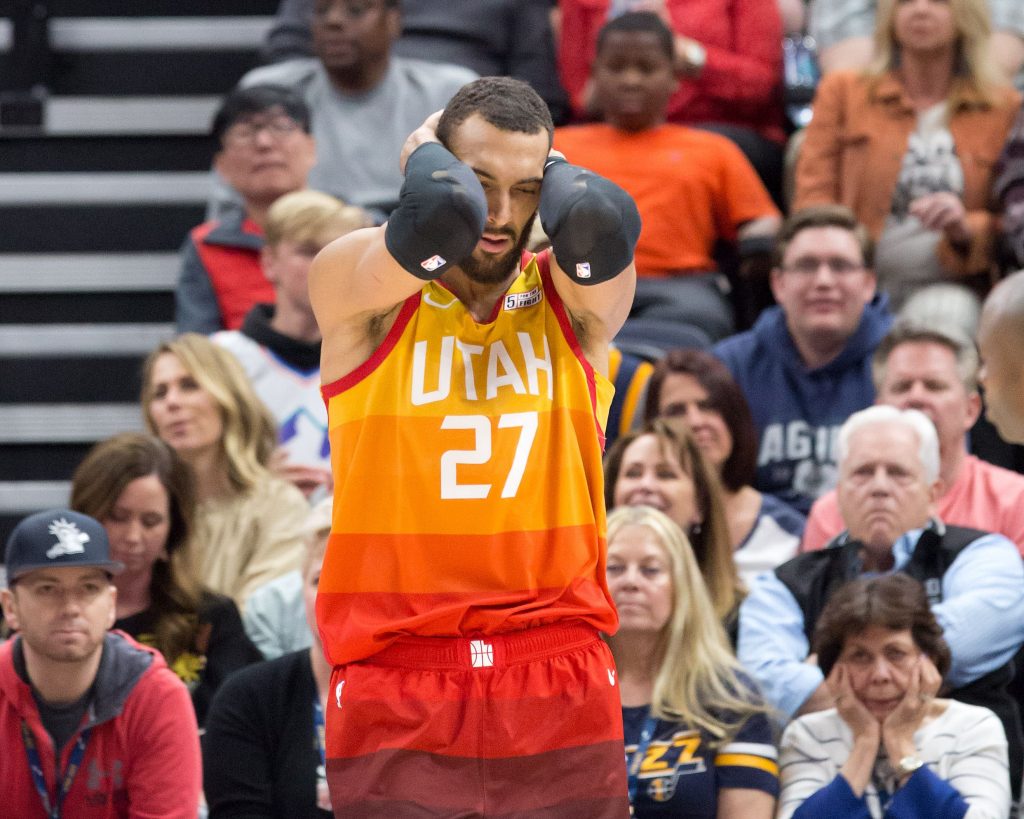 Steals leader
Favorite: Ben Simmons (+225)
Simmons edged out Kris Dunn 2.1 spg to 2.0 spg to be the steals leader 2019-20. The 24-year-old Aussie will have to continue getting the job done on both ends of the floor if the Philadelphia 76ers want to become a real factor in the Eastern Conference. Their offseason wasn't spectacular, so they are banking on Simmons' development.
Best value bet: Fred VanVleet (+1000)
VanVleet was recently treated to a new contract extension with the Toronto Raptors, so he should be playing loose and carefree in 2020-21. The former Wichita State Shocker was not too far behind Simmons last season, averaging 1.9 spg. He contributed 2.4 spg during Eastern Conference semifinal action in the bubble (Toronto lost to Boston).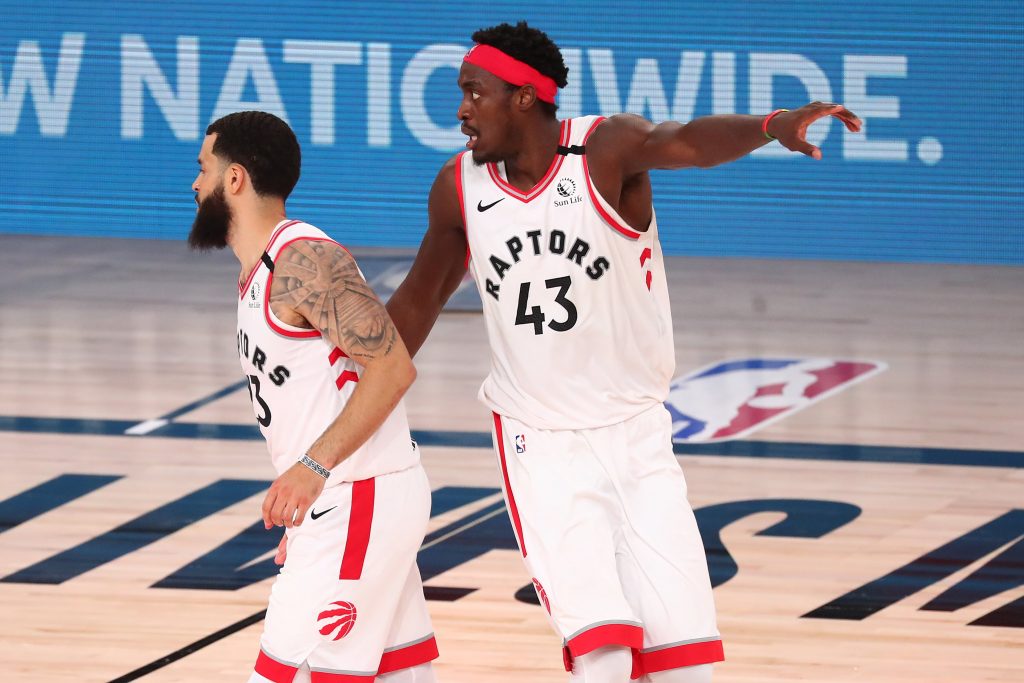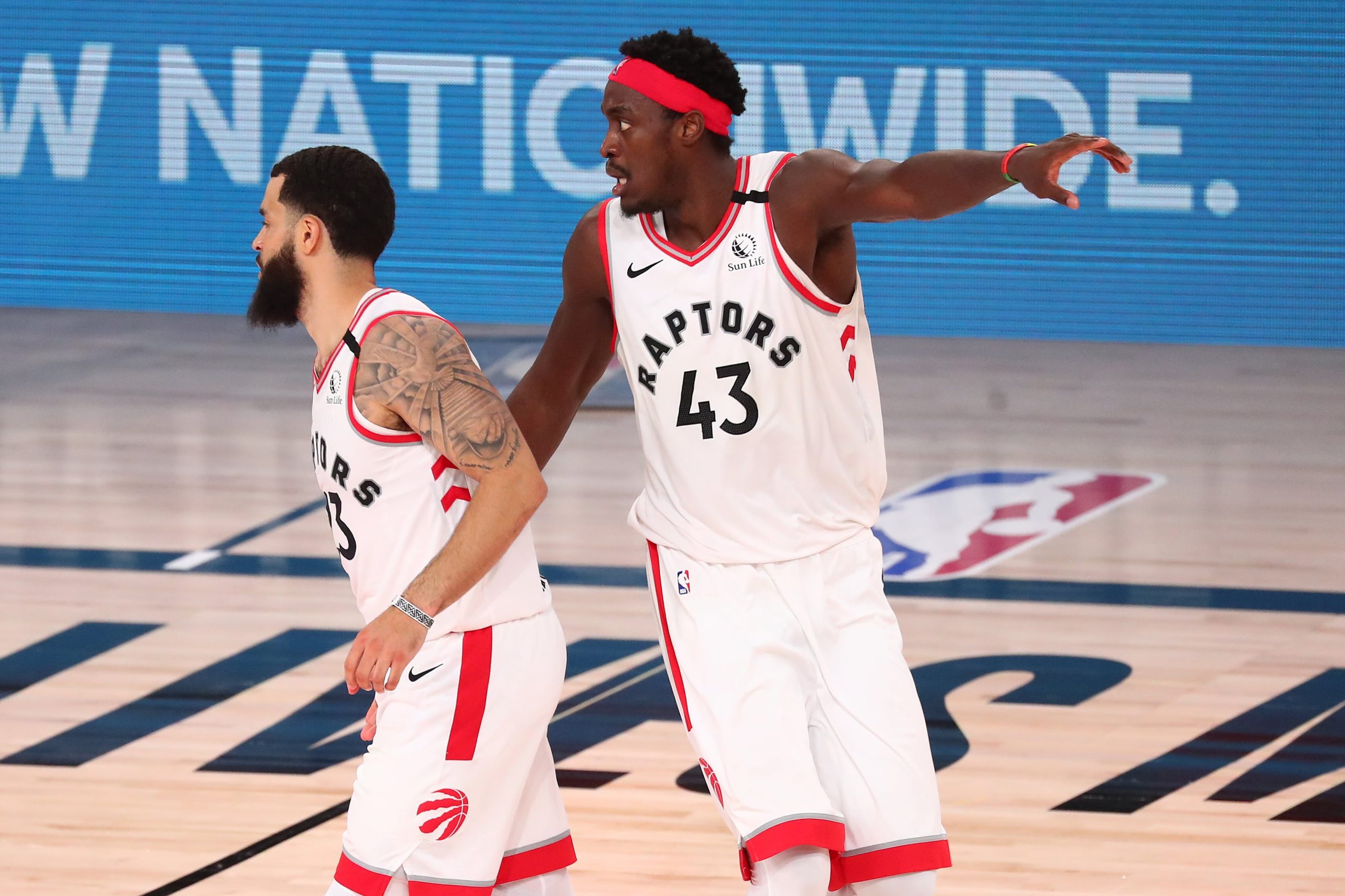 Blocks leader
Favorite: Hassan Whiteside (+225)
Whiteside may not be great on the offensive end of the floor, but his defense is undeniable. The 31-year-old led the association in blocks per game last season with 2.9; nobody else was even close (Brook Lopez of the Milwaukee Bucks swatted 2.4 shots per contest). Whiteside is by far the Sacramento Kings' most daunting post presence, so he will be getting more than enough minutes.
Best value bet: Myles Turner (+600)
Turner wasn't too far behind, coming in fourth at 2.1 bpg (also trailing Brook Lopez and Anthony Davis). At 24 years old, Turner is just now scratching the surface of his prime—whereas the other three blocked-shot favorites are perhaps declining. At this number, the Indiana Pacers' young center is a strong play.
Pickswise is the home of free NBA picks and predictions. We will cover all the big offseason news before making picks for every game during the 2021 season.