NBA Thursday same game parlay (+1150 odds): Washington Wizards vs Brooklyn Nets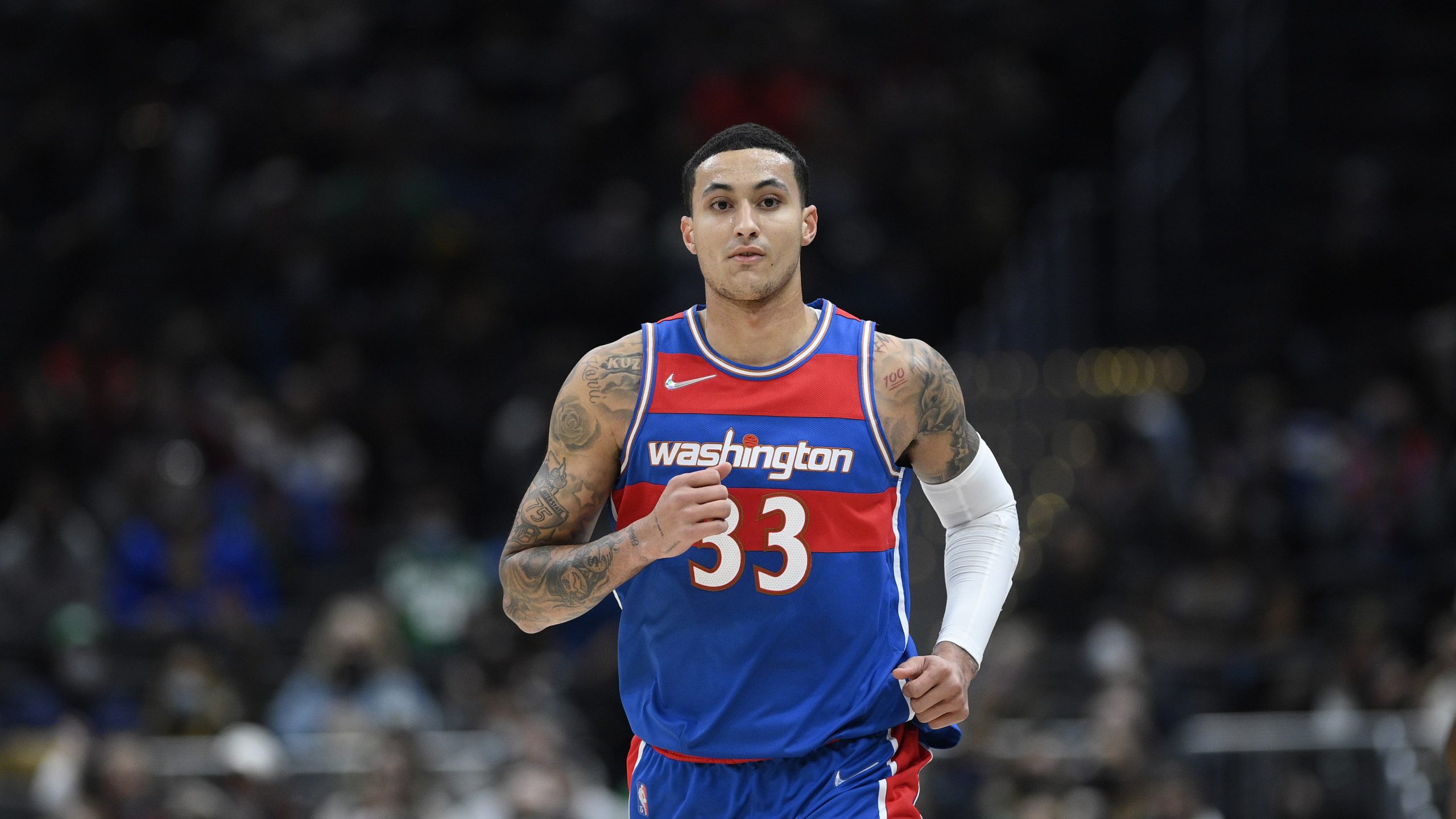 After my +1846 same game parlay winner on the Knicks vs Nets game last night, I am going to try and land another one as we head into the all-star break. My bet for the TNT game between Philadelphia and Milwaukee is already up, but I'm also focusing on the Washington Wizards vs Brooklyn Nets clash.
Continue reading below to see my same game parlay, but also check our predictions on the side and total for the rest of Thursday 5-game slate.
Let's dive in!
Washington Wizards 1-10 win margin (+250)
Kyle Kuzma over 22.5 points (-115)
Seth Curry over 2.5 made threes (-110)
Washington Wizards 1-10 win margin (+250)
The Nets are sort of in a honeymoon phase following their moves on trade deadline day. They've acquired Seth Curry, Andre Drummond and Ben Simmons. While Simmons is yet to make his debut, the other 2 pieces they got have been great for them. Curry was a big reason for their comeback win at Madison Square Garden as they beat the Knicks despite being 28 points down in that game. But that has to end at some point — this team is still suspect in a lot of areas and I think the Wizards bring them down to Earth a bit tonight.
Washington has won 6 of the last 10 meetings, including the last meeting played a week ago. All but one of those 10 meetings were decided by double digits, so we should be in for a close game here and the Wizards coming out on top.
Be sure to check out our full game preview for Washington Wizards vs Brooklyn Nets
Kyle Kuzma over 22.5 points (-115)
The Wizards will need a big game from Kuzma on the road if they want to get the win here. He has played really well over the last 3 games, scoring 22, 23 and 26 points. In last night's game at Indiana he attempted 27 shots, including 12 from 3-point land where he drained 6 of them. With that kind of attitude, he can surely have another high-scoring game here, especially since Bradley Beal and newly acquired Kristaps Porzingis are both out and the scoring load falls on his shoulders most nights. Over his last 10 he's averaging 20.5 per game, and against the Nets in 3 meetings he's scored only 12.3 per game, but that's mostly because he had to deal with Kevin Durant guarding him, which isn't the case tonight.
Seth Curry over 2.5 made threes (-110)
In 2 games with the Nets, Curry has had 23 and 20 points while scoring 3 and 6 threes. Last night against the Knicks he had 20 points and I'm expecting a similar performance tonight. Kevin Durant, Kyrie Irving and Ben Simmons are all still out and with Patty Mills scoring in single digits for 5 games in a row, it'll be up to Curry to keep the Nets in this game. In his last 6 games against the Wizards he has made over 2.5 threes on 3 occasions, and one of those was earlier this season with Philadelphia where he went 3-for-8. Washington ranks only 17th in opponent three-point percentage allowing 35.2% of shots made per game, that's Curry's chance to shine once again.
Make sure you also read our same game parlay for 76ers vs Bucks (+1915 odds!)
Pickswise is the home of free NBA picks and predictions. Make sure to also check out our NBA parlays and NBA prop bets tabs for more expert picks.