NBA Tuesday three-team mega parlay (+1232 odds): Knicks to beat Nets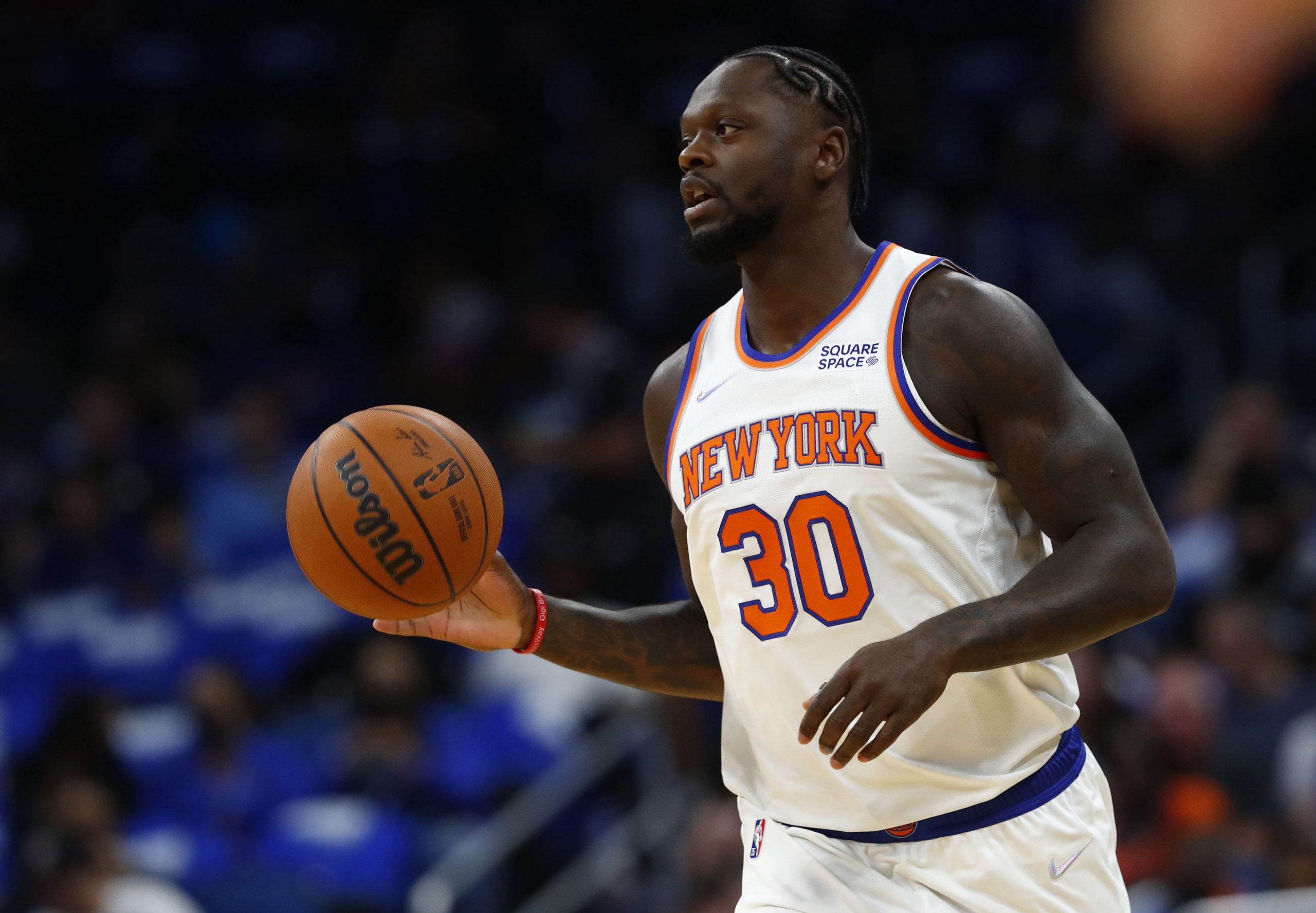 The NBA has only 5 games on Tuesday, but they include some exciting matchups. What better way to celebrate than by going for a big payday? That's right; we're back with another mega parlay, NBA edition. We're going big and bold again, so let's not waste any more time.
But before we dive in, don't forget to check out our free picks on the side and total for every NBA game.
New York Knicks ML (+220)
Golden State Warriors ML (+120)
Los Angeles Lakers -3.5 (-110)
Let's break down each of the three legs one by one.
New York Knicks ML (+220) over Brooklyn Nets
Getting the Knicks at better than 2/1 here is too good to pass up. They picked up a road win over the Hawks in their most recent game, and Atlanta is extremely tough to beat at home. At 11-9, they haven't been quite as good as they had hoped, but there are plenty of reasons for optimism. Tom Thibodeau just made the tough decision to remove Kemba Walker from the rotation, and that should help immensely. Walker was hurting the offense, and was an absolute liability on defense.
The Knicks have lost some games against bad teams that they should've won, but they always seem to bring their best in big games against top competition. Already this season they've beaten the 76ers (twice), Celtics, Bucks, Bulls and Hawks — pretty much all the top teams in the East. On the flip side, I'm certainly not scared of the Nets, who have played a ridiculously easy schedule lately. Look at who 6 of their last 7 wins have come against: the Cavs (twice), Magic (twice), Pelicans and Thunder.
Be sure to check out our full game preview for New York Knicks vs Brooklyn Nets
Golden State Warriors ML (+120) over Phoenix Suns
I'll take the Warriors as an underdog against just about anybody in just about any spot right now. Golden State has been arguably the best team in the league, and while Phoenix is on an incredible run, I'm not sure they're quite as good as they seem. This Suns' winning streak is mostly the result of a very soft schedule first and foremost. The streak very nearly ended a couple of times recently against subpar competition.
They beat the Cavs by only 5 in a game that came down to the final seconds the other night, and beat the lowly Spurs by only 4 in the game before that. The Warriors are 18-2 this season, and I don't think Phoenix's win streak means much to them. Both of Golden State's losses came by 4 or fewer points, so they aren't too far off from being a perfect 20-0.
Make sure you also read our same game parlay for Warriors vs Suns (+2297 odds!)
Los Angeles Lakers -3.5 (-110) over Sacramento Kings
Take the Lakers to wrap up this mega parlay. The Kings are one of the few teams in the league that are a bigger mess than the Lakers right now. Sacramento recently fired Luke Walton, and in their first game without Walton they promptly lost to a depleted 76ers team without Joel Embiid. They did bounce back with a win over these same Lakers, by 4 points, but now Los Angeles will have revenge on their minds.
The Lakers have been a massive disappointment, but they're still the much better team here with a healthy LeBron James. In the Kings' most recent game, they lost to the Grizzlies by 27 in a game in which Ja Morant didn't play. It's still only November, and Sacramento is already just playing out the string.
Make sure you also read our same game parlay for Knicks vs Nets (+764 odds!)
Pickswise is the home of free NBA picks and predictions. Make sure to also check out our NBA parlays and NBA prop bets tabs for more expert picks.