NBA Wednesday same game parlay (+1192 odds): Atlanta Hawks vs New Orleans Pelicans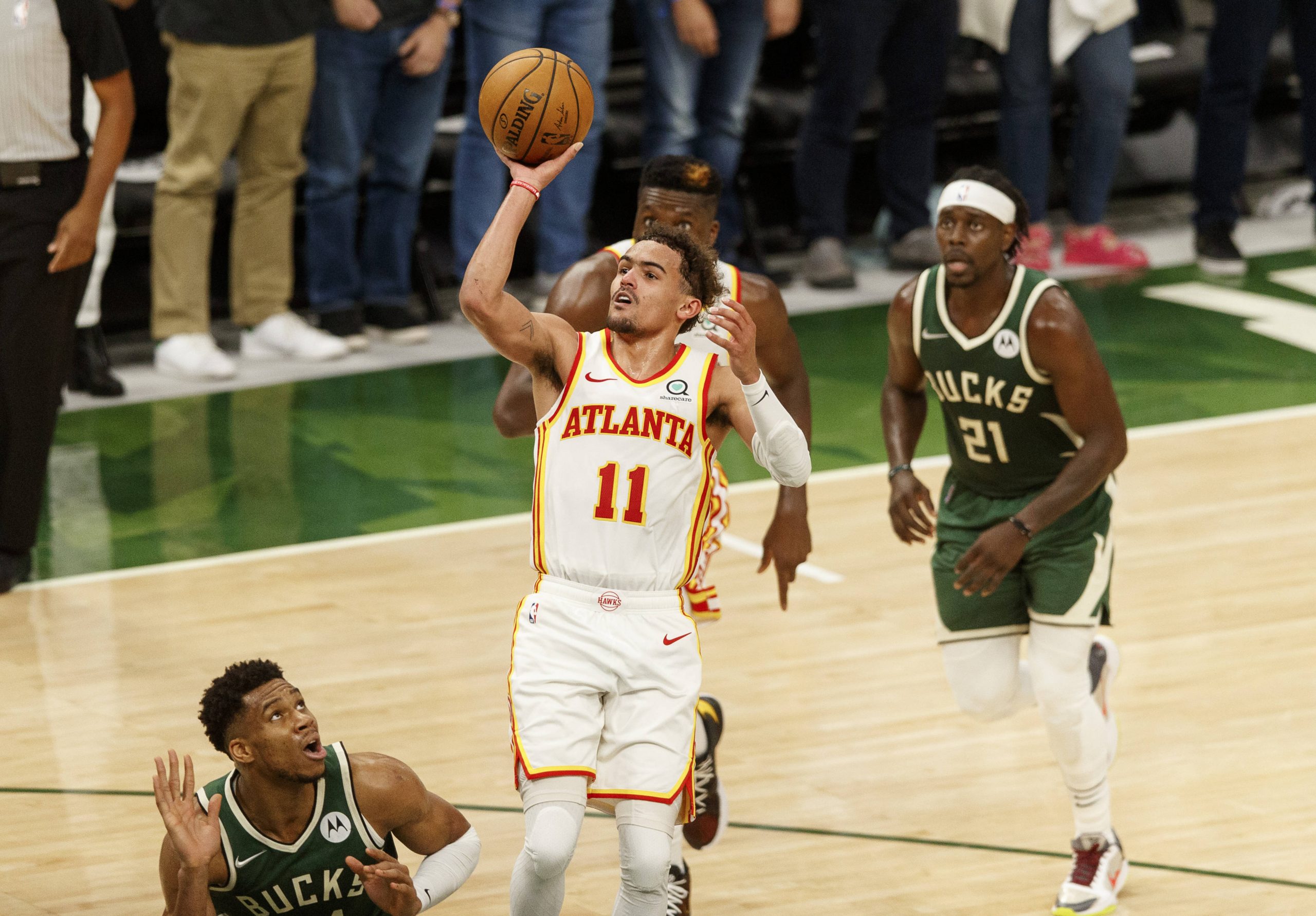 We have a cross-conference NBA matchup between the Atlanta Hawks and New Orleans Pelicans tonight!
Tip-off is scheduled for 7.30pm ET on ESPN, and you can find our same-game parlay below.
We also have predictions on the side and total for every Wednesday game, but for now let's focus on the Hawks and Pelicans!
Trae Young over 9.5 assists (+106)
Brandon Ingram over 23.5 points (-116)
Jonas Valanciunas over 12.5 rebounds (-122)
Bogdan Bogdanovic over 2.5 made threes (+106)
Trae Young over 9.5 assists (+106)
Trae Young is among the league leaders in assists over the first 3 games, averaging 10 of them in just 33 minutes per game. Young has always played well against the Pelicans, especially when it comes to distributing the basketball and he averages 11.3 assists per game against them in his career. The Pelicans aren't exactly the best of teams at guarding the inside, so in theory Clint Capela should have a decent scoring game and Young is the one feeding him the ball inside. We also expect a high-scoring game, so the Hawks will need Young to step up and carry the offense.
Don't forget to check our full predictions for Atlanta Hawks vs New Orleans Pelicans
Brandon Ingram over 23.5 points (-116)
Speaking of carrying the offense, that has been Brandon Ingram's duty in New Orleans for a couple of years now, especially in the absence of their young superstar Zion Williamson. Ingram is averaging 27 points per game in the first 4 for the Pels, which is an increase of almost 4 points per game compared to last season. He's also averaging 4.5 more shots per game and is shooting at a 50% clip from the field as well as the 3-point line. He will be the primary scoring option for New Orleans, so the 23.5 line is pretty generous.
Jonas Valanciunas over 12.5 rebounds (-122)
Valanciunas is basically playing the Steven Adams role for this team. In the first 4 games of the season he is averaging 15 rebounds per game, 10.5 on the defensive end and an impressive 4.5 on the offensive glass. In the last 2 games against the Timberwolves he had 17 and 23 rebounds. Until Zion comes back, there's an extra 8 rebounds per game to be had, so whoever is controlling the middle is going to have inflated numbers each game. Jonas should overpower Capela down low and get to 13 rebounds.
Wednesday's NBA Mega Parlay is priced at +1254, be sure to check it out!
Bogdan Bogdanovic 0ver 2.5 made threes (+106)
In 11 career games against the Pelicans Bogdan Bogdanovic is averaging exactly 2.5 made threes per game. His percentages are really impressive in those 11 games – he is shooting 51.9% from the field, 49.1% from downtown and an amazing 94.1% from the free-throw line. In the first 3 opening games of the season he is shooting almost 43% from beyond the arc, which would rank him in the top 15 in the entire NBA last season. It should be a fast-paced game, so Bogdan will get enough attempts and I have confidence in him making at least 3 shots tonight.
Pickswise is the home of free NBA picks and predictions. Make sure to also check out our NBA parlays and NBA prop bets tabs for more expert picks.