NBA Wednesday same game parlay (+2812 odds): Golden State Warriors vs Dallas Mavericks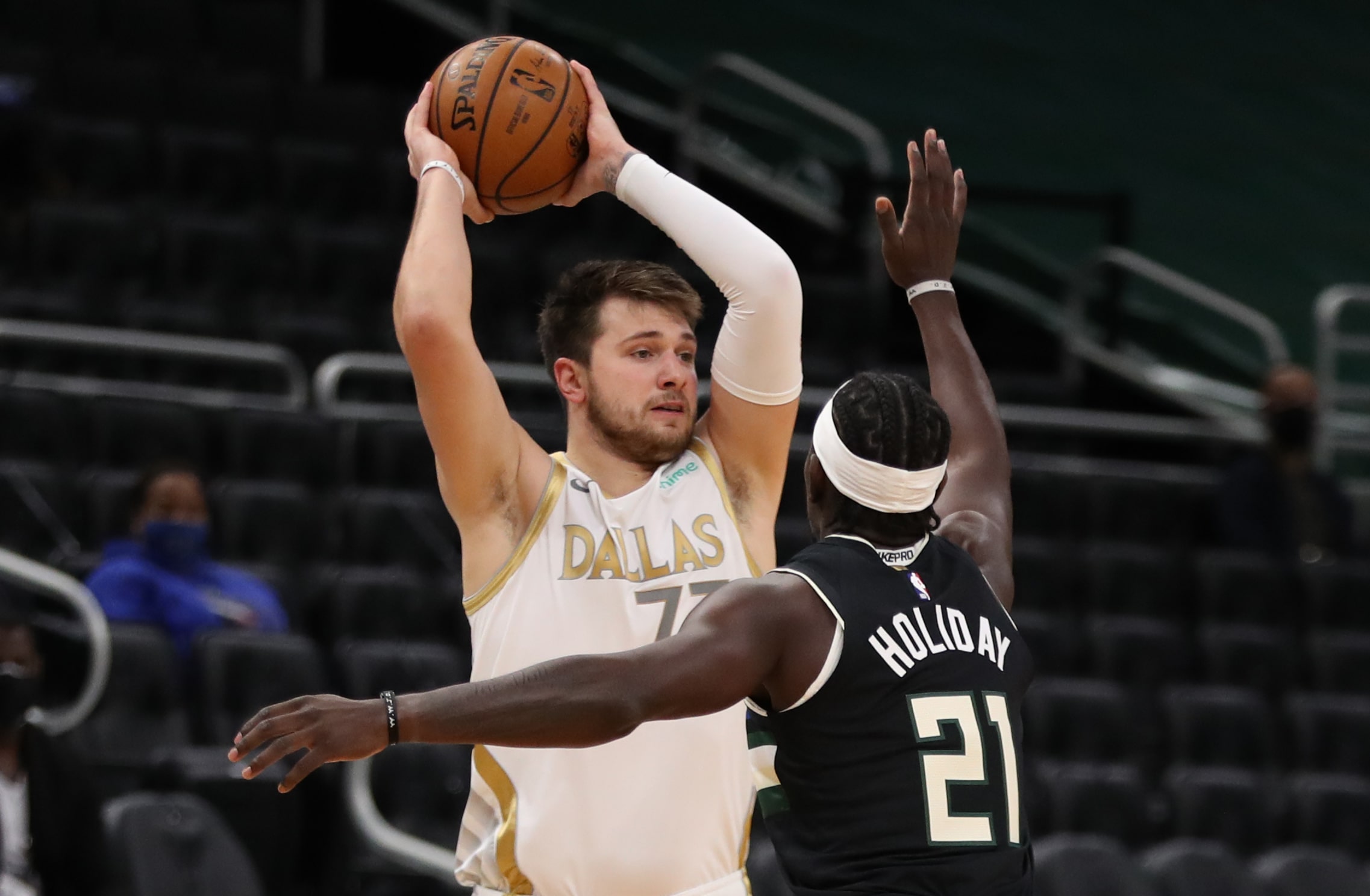 There are two doubleheaders on ESPN tonight and my focus is on the Golden State Warriors and Dallas Mavericks squaring off at 7:30pm ET. I've analyzed and prepared a same game parlay hoping to land another winner after last week's +1282 and +920 winners.
Be sure to also check our predictions on the side and total for the rest of Wednesday's 11-game slate, but without wasting any more time let's dive into the Warriors vs Mavs match-up!
Dallas Mavericks 1-10 win margin (+280)
Draymond Green over 7.5 rebounds (-110)
Stephen Curry to score 30+ points (+164)
Dallas Mavericks 1-10 win margin (+280)
Luka Doncic coming back means the world to the Dallas Mavericks, who have won both games since he's come back and 3 in a row overall. Luka has been focused more on assisting as opposed to scoring at will, and it's paying off. Against the Denver Nuggets in his last game, he had 21 points and 15 assists and the win was never in doubt. Dallas is now 8-4 ATS and they've won 4 of 5 against Western Conference opponents. To top it off, they have 7 wins in the last 10 meetings with the Warriors and are 8-2 ATS in those 10 games. Golden State has also looked good, but Dallas seems to be the one team that doesn't sit with them well. I'm thinking it's a close game in the end and Dallas pulls it out with a healthy Doncic carrying them in the clutch.
Be sure to check out our preview for Golden State Warriors vs Dallas Mavericks
Draymond Green over 7.5 rebounds (-110)
Green is the Warriors' leading rebounder on the season averaging 7.7 on the year and over his last 10 games that number has jumped to 8.1 per game. He just returned from the health and safety protocols and in the game against Miami, Green finished with 8 assists. It was his second consecutive game of 8 rebounds and in his last 3 of 4 he has gone over 7.5 boards. The last time he played against Dallas he finished with 11 rebounds, without a single point. Golden State is 7th, in the NBA averaging 54.3 rebounds per game as a team. Green is a big part of that and I think we'll see him clean the glass quite a lot tonight.
Stephen Curry to score 30+ points (+164)
In his last 4 games against the Mavs, Curry has scored 27, 57, 28 and 48 points for an average of 40 points per game. He loves to compete against Luka and with both of them being healthy and on the court at the same time, I think they'll bring the best out of each other. In the win over Miami, Curry had just 9 points (yes, nine) and shot just 3-for-17 from the field, including 1 for 10 from downtown. I remember he had a similar shooting night back in October against the Lakers where he went 5-for-21 from the field and the next game he dropped 45 just to make a statement. I wouldn't be surprised if he did something similar tonight, so expect Steph to have a big game here. Sadly for him, the Mavs could still come out on top with Luka matching it with a big performance as well.
Pickswise is the home of free NBA picks and predictions. Make sure to also check out our NBA parlays and NBA prop bets tabs for more expert picks.