NBA Wednesday six-team mega parlay (+2109 odds)
The Toronto Raptors failing to maintain a lead over the Philadelphia 76ers cost us our mega parlay on Tuesday, but we are back for vengeance with Wednesday's NBA slate. We are riding with a trio of powerhouses (the Brooklyn Nets, Milwaukee Bucks, and Los Angeles Lakers) in addition to the Charlotte Hornets and Portland Trail Blazers.
Nets -6.5 (-110)
Bucks -6 (-110)
Hornets +8 (-110)
Lakers ML (-233)
Trail Blazers ML (+130)
Parlay odds: +2109
For this mega parlay, we mix in some favorites against the spread, one underdog and the points, and a couple of money line winners. Let's break down each of the five legs one by one.
Brooklyn Nets -6.5 over Atlanta Hawks (-110)
Make no mistake about it: Atlanta is a fun team. Third-year guard Trae Young is one of the most exciting players in the NBA and the Hawks are off to a 3-0 start (2-1 ATS). They are the first in the league in scoring and in the middle of the pack on defense right now. If they can keep up the latter effort, this success might be sustainable. Their three wins have not been against great competition, but two have come on the road. Brooklyn caught every bettor's eye when they rested Kyrie Irving and Kevin Durant in the same game over the weekend. They lost, but they were more competitive against the Grizzlies than they probably should have been. Both of the Nets stars should be available for this one, of course. When that is the case, it is hard not to like them against a team like Atlanta. The Hawks are on the rise, but as good as Young is you don't want him trying to trade buckets with Irving–especially not when Young doesn't have a sidekick like Durant. That is a tough way to win.
Milwaukee Bucks -6 over Miami Heat (-110)
The Bucks absolutely destroyed Miami last night (144-97). That was a record-breaking night for the Bucks, as they recorded their biggest-ever road victory and also broke the record for most three-pointers made in a single NBA game (29). Obviously the Heat will be motivated for revenge 24 hours later, and for sure they should be able to keep it much closer. But that's not saying a lot! Jimmy Butler is the heart and soul of this team and with him still being out, it will be difficult for Miami to avoid another double-digit loss. Milwaukee simply has too many weapons for the Heat, as last night they had seven different Bucks players reached double-digit points. One unusual suspect enduring a night off was Giannis Antetokounmpo, who scored only nine points on nine field-goal attempts. If tonight's game is closer, he will be much more aggressive in trying to propel his team to a win.
Charlotte Hornets +8 over Dallas Mavericks (-110)
Both teams are coming into this game having picked up their first win of the season, both in impressive fashion. The Mavericks rolled to a 51-point rout of the Clippers while the Hornets were able to get a road win in an upset of a Durant and Irving-led Nets team. With the return of Kristaps Porzingis still a few weeks away for the Mavericks, the makeup of these two teams (Dallas and Charlotte) is very similar as it stands right now. They both have two high-quality playmaking wing players in Luka Doncic and Gordon Hayward, surrounded by athletic teammates who are adept at knocking down the three-point shot. The Hornets have been able to keep all of their games within eight points. Their biggest loss of the season was by seven against a Cavaliers club that absolutely dominated them on the glass, grabbing 50 rebounds to Charlotte's 32. Dallas does not feature a big man who can dominate the paint, instead rebounding by committee–which will suit the Hornets well. These are two equally matched teams and this game will likely go to the wire.
Los Angeles Lakers ML over San Antonio Spurs (-233)
This is a bounce-back opportunity for the Lakers. After leading by as many as 13 points at one point, they collapsed late in a 115-107 home loss to Portland on Monday. As a team the Lakers played decently, LeBron James led the way with 29 points, Dennis Schroder added 24 while Kentavious Caldwell-Pope chipped in with 14. San Antonio also suffered a loss in its most recent contest, falling in a low-scoring affair 98-95 to the Pelicans. Scoring was clearly an issue for the Spurs, as they were only able to put up 45 points on the board in the first half–finishing the game with just 38.3 percent efficiency from the floor and 20.8 percent from three-point land. The biggest disappointment for the Spurs was the play of DeMar DeRozan, who scored only eight points in 31 mins of play. The Lakers have responded well in recent games following a defeat, with a 4-1-1 ATS record in their last six such situations. San Antonio…not so much (3-10 ATS in their last 13 following a loss).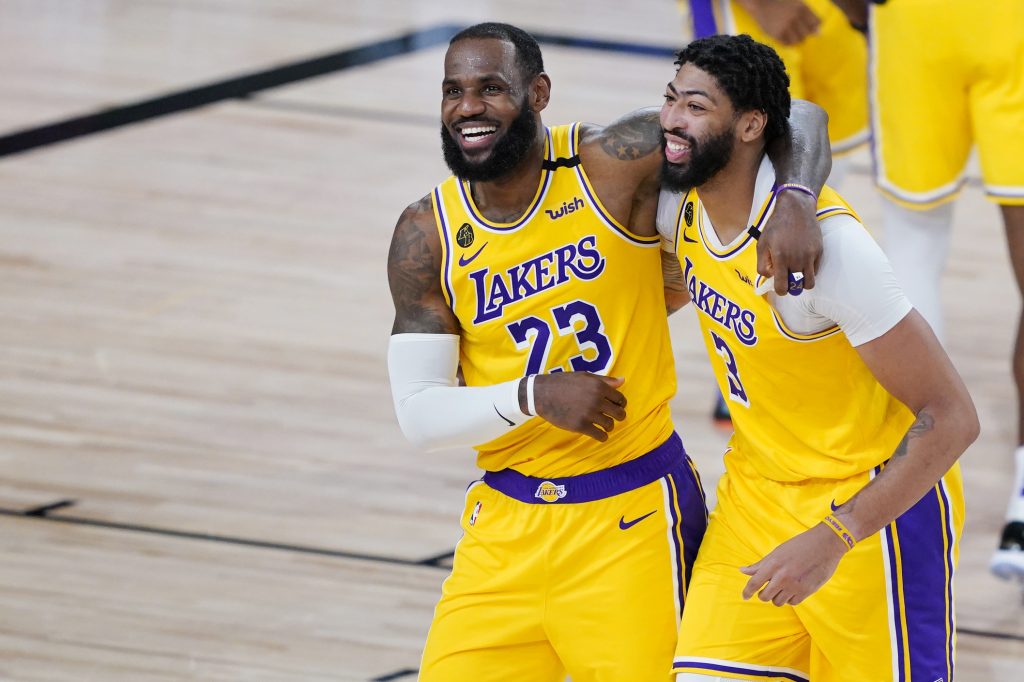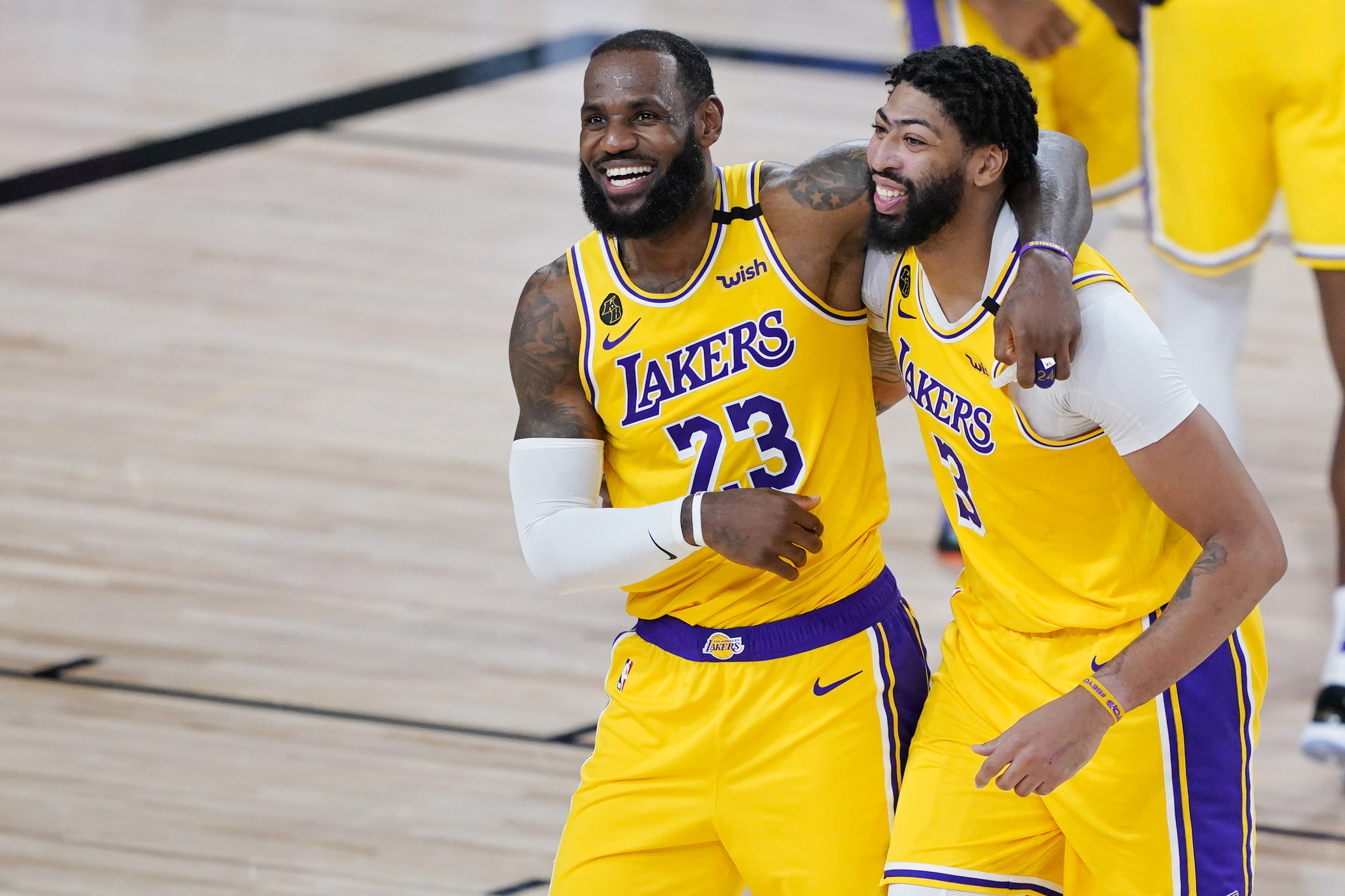 Portland Trail Blazers ML over Los Angeles Clippers (+130)
After knocking off the Lakers on Monday, the Trail Blazers are in a position to make a statement tonight. In a 115-107 road win, Damian Lillard led the way with 31 points on a very efficient 10-of-16 shooting. Gary Trent Jr. helped massively with 28 points, while CJ McCollum scored 20 and assisted on 11 baskets. It was an all-around team effort by the Blazers, who shot 46 percent from the field as a group and more importantly stopped the Lakers from scoring–holding them to just 22 points in the fourth quarter. They did all this without Carmelo Anthony, who is expected to return tonight after missing the last couple of games due to Covid protocols. The Clippers became the laughingstock of the entire league with their embarrassing 51-point loss against the Mavericks last weekend–when they trailed by a ridiculous 77-27 margin at half time. They bounced back with a 124-101 win over Minnesota, but they will have to show a lot more consistency if they are to be taken seriously this season. Not having team leader Kawhi Leonard is is obviously a factor, he remains questionable for tonight's showdown.
Pickswise is the home of free NBA picks and predictions. We will cover all the big offseason news before making picks for every game during the 2021 season.