NBA Wednesday six-team mega parlay (+2834 odds)
Tuesday was not a bad appetizer, as opening night of the 2020-21 NBA season featured the Brooklyn Nets, Golden State Warriors, Los Angeles Lakers, and Los Angeles Clippers. Wednesday, however, is the main course. There are 13 games on the schedule, compared to only two from the first night.
A mega slate of action probably warrants a mega parlay, so let's look at our best such option for Wednesday's festivities.
Miami Heat -4.5 (-110)
Minnesota Timberwolves -4.5 (-110)
Washington Wizards +7.5 (-110)
Denver Nuggets ML (-370)
Milwaukee Bucks ML (-155)
Utah Jazz ML (+102)
Parlay odds: +2834
For our first mega parlay of the 2020-21 campaign, we sprinkle in some favorites, underdogs, and a trio of money line plays in addition in more lucrative ATS selections. Let's break down each of the six legs one by one.
Miami Heat -2.5 over Orlando Magic (-110)
Miami is looking to start strong after making a run to the 2019-20 NBA Finals. This upstart squad is mostly running it back from last year, signing Goran Dragic and hoping that continued development from the likes of Bam Adebayo and Tyler Herro will be enough to get them over the top. Jimmy Butler is one of the best players in the league and he is still in his prime, so the Heat have a real chance to repeat last season's success. In Orlando, Jonathan Isaac is hurt and Aaron Gordon has never really developed beyond being a dunk-contest phenomenon. Look for Miami to roll in its opener.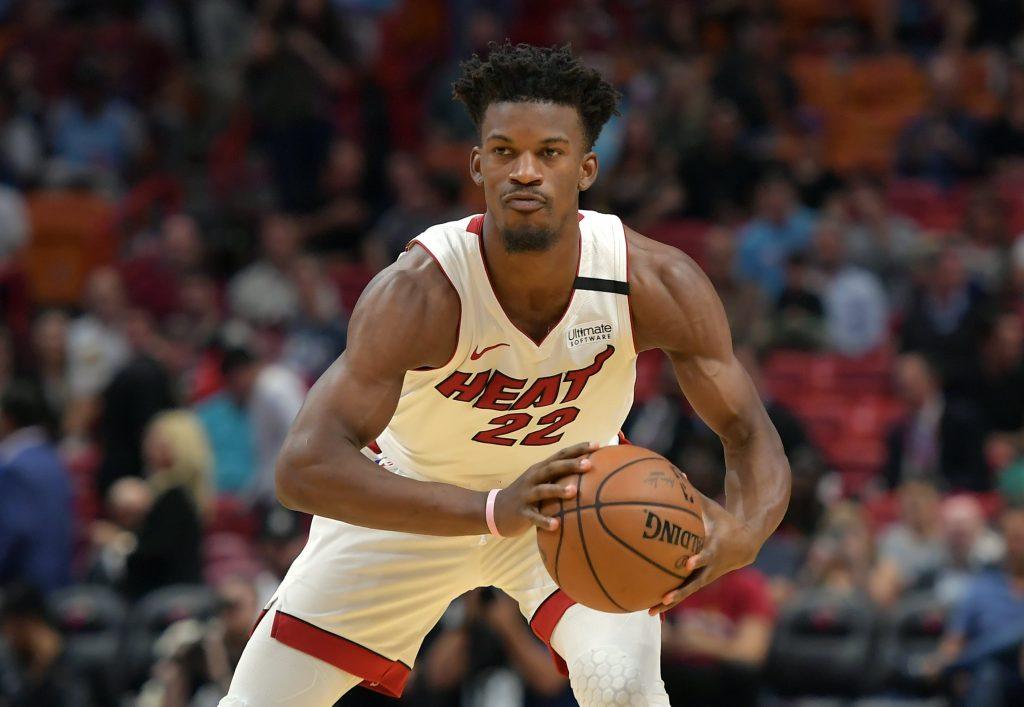 Minnesota Timberwolves -4.5 over Detroit Pistons (-110)
The Pistons might be the worst team in the league this season. They still have Blake Griffin, who can be effective when healthy but has never been elite. Derrick Rose was at that level for a limited time, but those times are long gone. There are going to be a lot on long nights in 2020-21…including this one against the Timberwolves. Minnesota is banking on Karl-Anthony Towns and D'Angelo Russell being a winning combination. That duo very well could be, and No. 1 overall pick Anthony Edwards joining the fold only helps matters. This team should get off to a convincing start.
Washington Wizards +7.5 over Philadelphia 76ers (-110)
Washington has one of the best backcourt combos in the league in Bradley Beal and newly-acquired Russell Westbrook. Although Westbrook has not really been able to coexist with anyone, a change of scenery may do him so good. As for the 76ers, they still have their two stars in Ben Simmons and Joel Embiid. However, they have never been able to parlay those guys into much success. Philly has a new head coach in Doc Rivers this season, so it will be interesting to see how the style of play is impacted. In game one, this may be too lofty of a spread to cover.
Denver Nuggets ML over Sacramento Kings (-370)
The Nuggets are historically one of the strongest home teams in the NBA and will reap the benefits of the season opener being played in the Mile High City. They will be looking to build on a strong showing in the NBA bubble and a preseason that saw them win two of their three games. The Kings, on the other, hand have notoriously struggled on the road. They are a team that likes to get out and run which should actually favor the Nuggets—who tend to benefit from a faster pace of play. Matchups-wise it will be tough for Sacramento to stop Jamal Murray, who seems ready to ascend to superstardom this season following his breakthrough playoff performances. Needless to say, this is the safest leg of the parlay.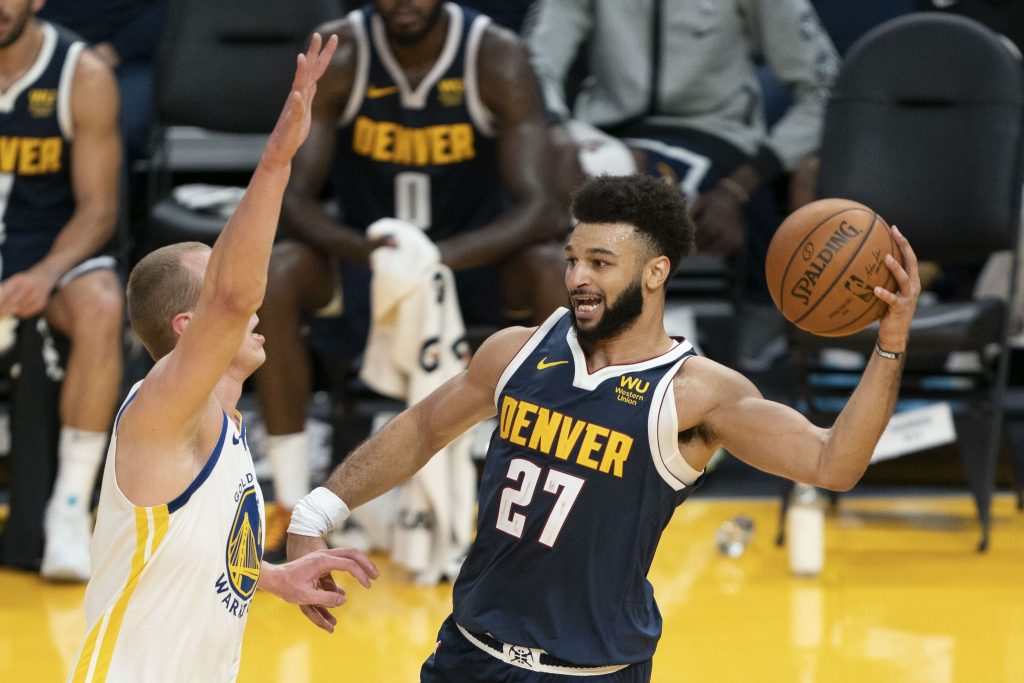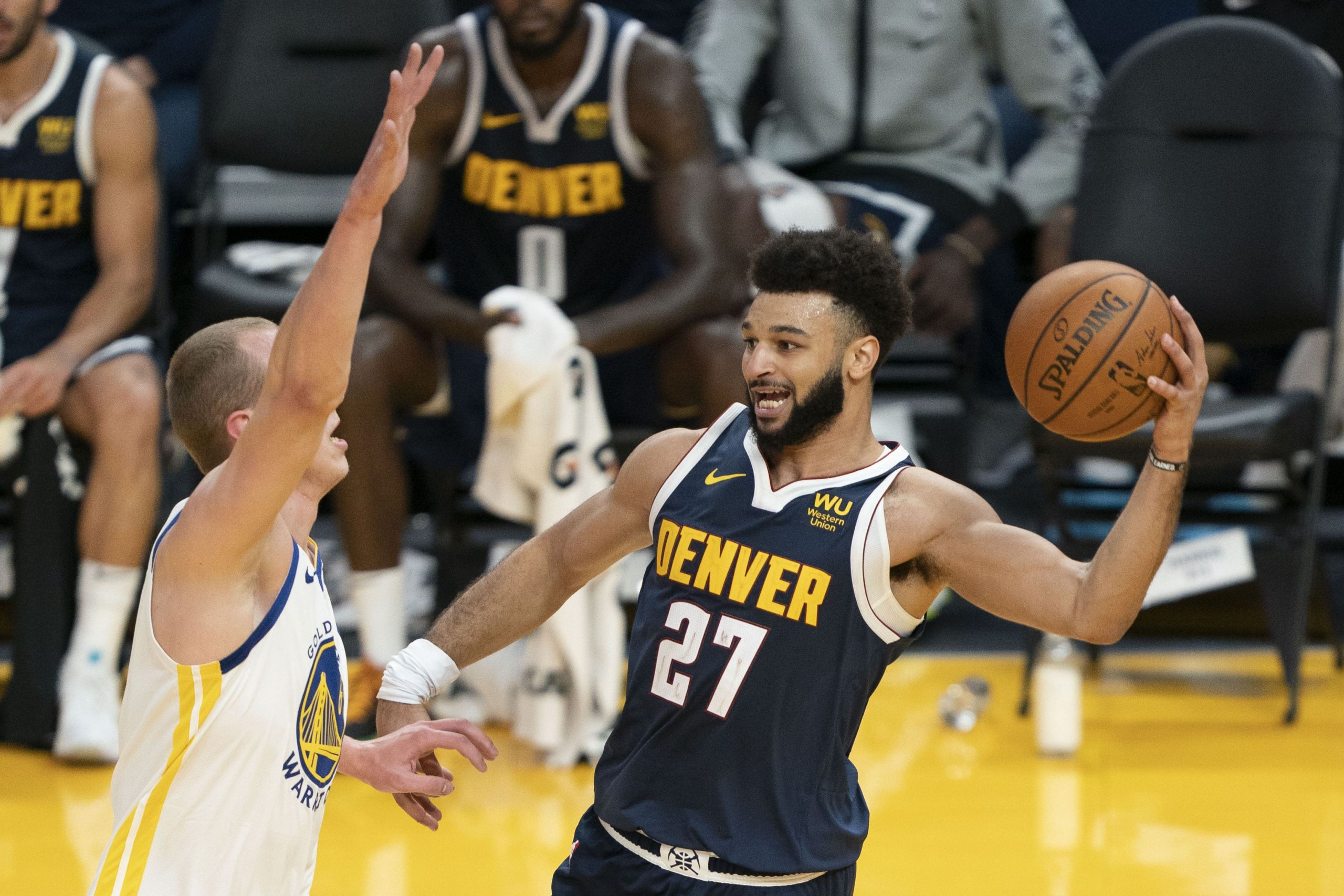 Milwaukee Bucks ML over Boston Celtics (-155)
The Celtics' roster took a hit in the offseason, as they lost swingman Gordon Hayward—who averaged 17.5 ppg last year. Meanwhile, the Bucks have a new point guard at the helm in Jrue Holiday to replace an unreliable Eric Bledsoe. They also re-signed Giannis Antetokounmpo to a five-year super max deal, so that is no longer a cloud hanging over the franchise. The two-time reigning NBA MVP should pick up right where he left off for a team that generally dominates in the regular season.
Utah Jazz ML over Portland Trail Blazers (+102)
Continuity will benefit Utah here after a shortened training camp and preseason. All five of Utah's starters are returning along with their key pieces of the bench. While they did not have a significant off-season addition, the Jazz can improve on what was already a successful 2019-20 campaign (lost to Denver in a thrilling seven-game playoffs series). They will also be boosted by the return of Bojan Bogdanovic, who was not available for them at the end of last season. Portland, on the other hand, is trying to incorporate a number of new additions into the rotation—which will lead to some rough patches along the way. The difference in the level of cohesion between the two squads was evident in preseason play and should continue in this game.
Pickswise is the home of free NBA picks and predictions. We will cover all the big offseason news before making picks for every game during the 2021 season.