NBA Western Conference playoffs series preview: Golden State Warriors vs Denver Nuggets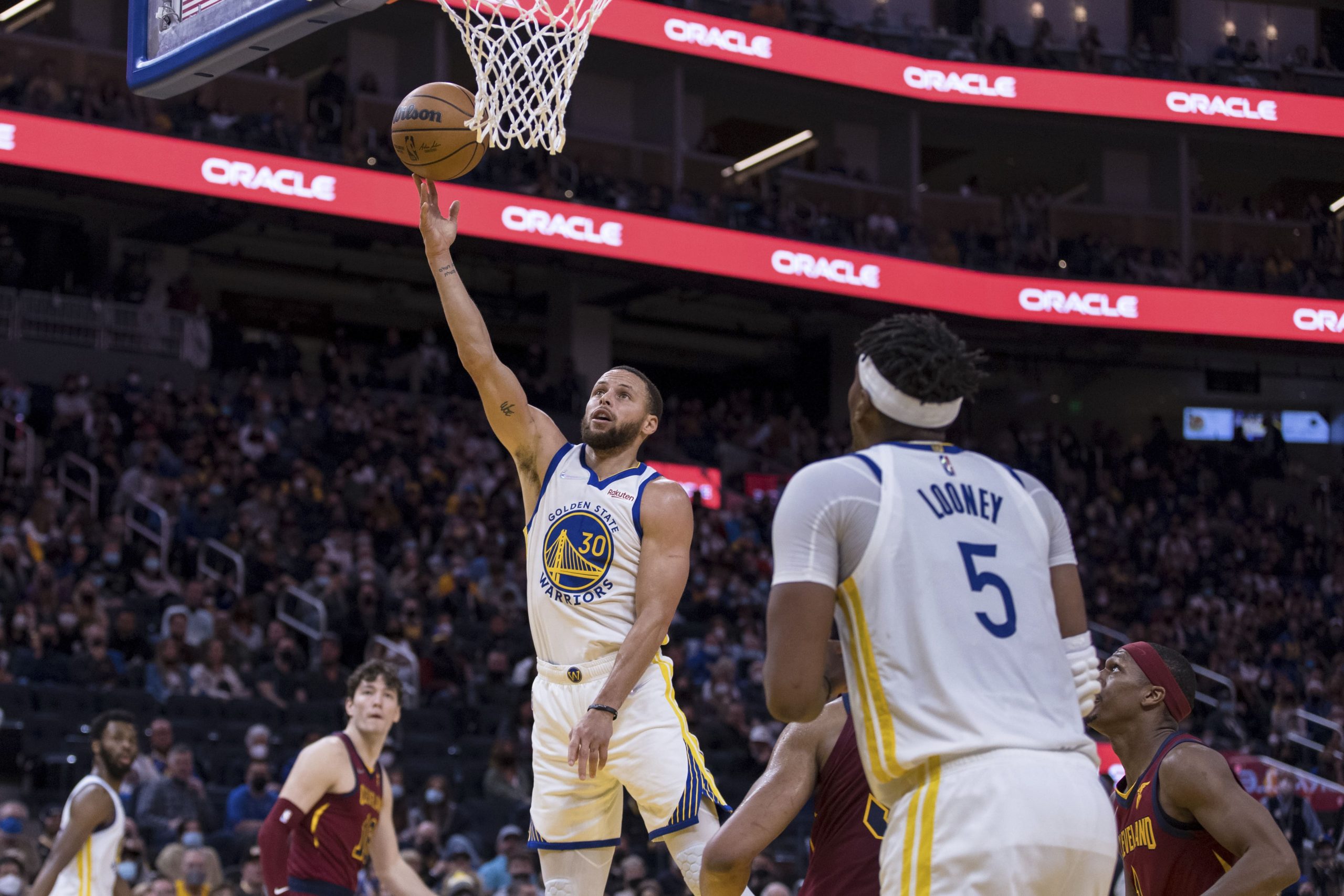 The NBA is not too much unlike college basketball in that the regular season is a bit of a slog but then the playoffs are just glorious. Although the NBA's postseason festivities may not capture the imagination of sports fans quite like March Madness because they are more of a marathon than a sprint, April, May and June madness on the professional hardwood is a ton of fun.
This year's playoffs won't waste any time jumping right into some competitive, high-stakes action. In both conferences – Eastern and Western – there are a whole host of interesting first-round matchups. One such series pits the Golden State Warriors against the Denver Nuggets, 2 well-respected franchises that enjoyed plenty of success during the regular season despite dealing with all kinds of injury problems.
Let's break down the 2 teams and discuss our best bet for the series.
Breaking down the Golden State Warriors
What is the status of Stephen Curry? That is the all-important question surrounding the Warriors as they head into the playoffs. Curry has not played since sustaining a foot injury when Boston's Marcus Smart dove into his leg on March 16. The former Davidson standout is expected to be back at some point in the near future, but it is uncertain if he will be ready for Game 1 on Saturday.
When Curry is healthy, Golden State's only real weakness is low-post scoring. James Wiseman is out for the season, so Kevon Looney holds down the fort in the paint. Looney (6.0 ppg) isn't any kind of offensive threat and he stands at only 6'9'', so Denver will have a huge advantage down low in the form of MVP candidate Nikola Jokic. Of course, Draymond Green – who is back from an injury of his own – can help out defensively at any position. The Warriors can counter their size disadvantage with Curry, Klay Thompson and Jordan Poole in the backcourt. Those three combined with small forward Andrew Wiggins make up one of the most lethal shooting teams in the association.
Breaking down the Denver Nuggets
The Nuggets have played this entire 2021-22 campaign without star guard Jamal Murray, who suffered a torn ACL almost exactly 12 months ago. Michael Porter Jr. played in only 9 games before being rule out by his recurring back issues. The good news is that Denver already had plenty of depth to make up for such problems. Head coach Michael Malone's squad features 6 guys who average double-figures in scoring (led by Jokic at 27.1 ppg). However, nobody else contributes more than 15.0 ppg. There are times when Jokic does not get a ton of help on the offensive end of the floor.
Whereas the Warriors are third in the NBA in scoring defense at 105.5 ppg allowed, the Nuggets give up more than 110 ppg. That doesn't bode well heading into a matchup with a high-powered offensive opponent like Golden State. Jokic's point-scoring talent in addition to his incredible passing ability that makes his teammates better can help make up for any deficiencies on the defensive end, but it won't be easy.
Also check out our Jazz vs Mavericks preview
Prediction: Warriors 4-2
To be clear, I would avoid betting on this series and certainly avoid making a play on Game 1 until Curry's status is determined. As it stands right now, however, Golden State in 6 at +400 seems like the best option. Warriors 4-3 is a +300 favorite and Warriors 4-1 is a +350 second choice, so I like the value that 4-2 has at +400. I realize that this means Golden State will have to finish the job on the road in Game 6, but that is well within the realm of possibility. Head coach Steve Kerr's crew is a solid road team (22-19 during the regular season) and its record obviously would have been much better away from home (and at home, too) if Curry, Thompson and Green had not missed a ton of time. Meanwhile, the Nuggets are actually better on the road (25-16) than they are inside Ball Arena (23-18). Curry could miss a game or 2 early or at least be less than 100 percent, so look for Denver to make this series competitive for a while before Golden State takes control.
Check out all of our NBA previews and picks
Pickswise is the home of free NBA picks and predictions. Make sure to also check out our NBA parlays and NBA prop bets tabs for more expert picks.