NCAA Tournament betting: Best player prop bets for the Gonzaga vs. Baylor National Championship
What will Gonzaga vs. Baylor do for an encore? Perhaps it cannot be as good as Gonzaga vs. UCLA in the second national semifinal on Saturday night, but it should be a fun one. It's a matchup that has been hyped up not only since the start of the NCAA Tournament, but really since the beginning of the season. We were supposed to see this same showdown on Dec. 5, but that was postponed because of coronavirus issues. Now we get to witness it on the biggest stage in college basketball: the culmination of March Madness. Let's hope it's worth the wait.
Davion Mitchell Over 5.5 assists (+100)
Baylor's floor general has dished out at least six assists in three of the past four games, and there is no reason to think he won't be able to do the same in what is sure to be a track meet of a game against Gonzaga. There will be a ton of possessions, and more possessions obviously mean more opportunities for assists—not to mention every other statistic in the book. Mitchell comfortably surpassed this quota against Houston on Saturday, delivering 11 dimes to his teammates. The junior has logged at least 36 minutes in three of the last four games and he might even get close to 40 on Monday night. After all, this is the most important game of the season. He is going to have plenty of chances to rack up assists…and will likely convert those chances.
Corey Kispert Over 16.5 points (-110)
Kispert scored 15 points in the instant classic against UCLA even though he went only 2-for-8 from three-point range. I expect a superior shooting performance on Monday from a player who is making 44.5 percent from the land of plenty this season and 53.3 percent overall. He is averaging 18.8 ppg, so it has to be said that this number is generous. Baylor is extremely athletic on defense, but that shouldn't hurt Kispert. Gonzaga may have to settle for a lot of threes, although "settle" wouldn't be entirely accurate since forking up threes is something the Zags love to do. A big game is in store for the senior all-American.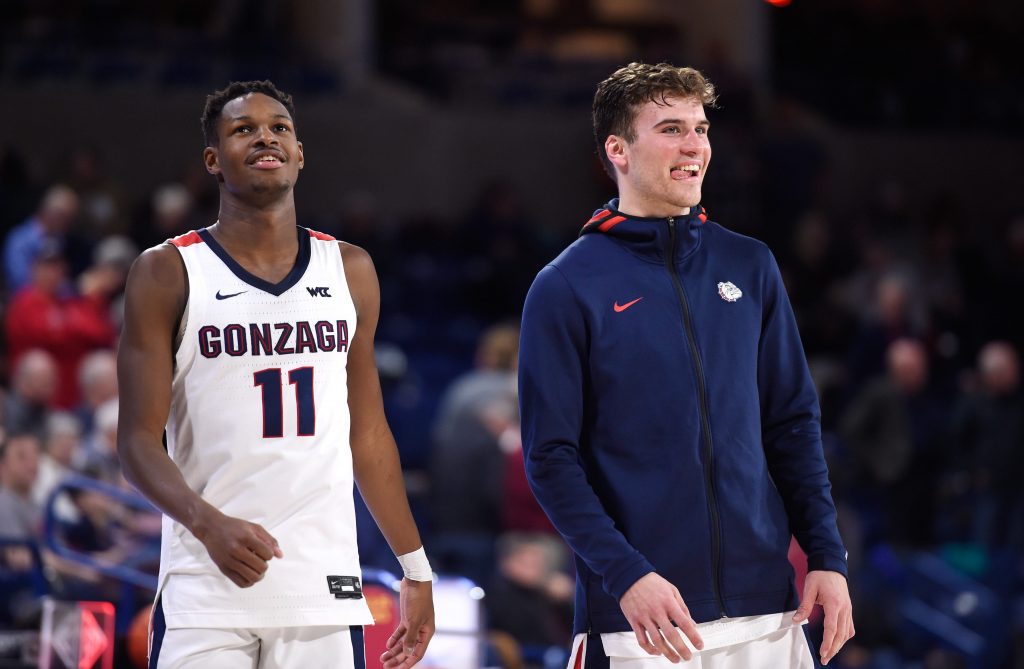 Mark Vital Over 11.5 point + rebounds + assists (-120)
It is vital that Baylor's senior guard stays out of foul trouble on Monday. Okay, that's a terrible pun; but—much more importantly—this is a good bet. Vital's lone issue throughout the NCAA Tournament has been too much fouling. He was limited 11 minutes against Hartford, 18 against Villanova, and 15 against Houston. When on the court, though, he has been effective. Vital finished with 14 p + r + a against Wisconsin and a combination of 15 against Villanova. It should also be noted that he recorded six assists in the Bears' Big 12 Tournament win over Kansas State. Vital can do a bit of everything…if he plays smart and avoids those foul problems.
Pickswise is the home of March Madness Predictions. Check out all of our March Madness Picks, including daily March Madness Parlays throughout the NCAA Tournament.