2021 MLB Award Predictions: MVP, Cy Young Award, and Rookie of the Year best bets
Major League Baseball is here. The 2021 campaign may not be completely normal, but it should at least resemble something along the lines of a traditional season compared to last year—when the coronavirus pandemic reduced the schedule from 162 games to 60. Certain players and teams, however, will be hoping for the same kind of results. The Los Angeles Dodgers, of course, are aiming for back-to-back World Series titles. Jose Abreu and Freddie Freeman are trying to repeat as MVPs
In this piece we'll break down the best bets for the most prestigious individual awards. We have published plenty of MLB content to get you ready for the season, so make sure to check out our MLB news page. There you can find our World Series best bets. in addition to previews and predictions for all six divisions. We will also preview and make picks for every single game on our MLB picks page.
AL MVP: Shohei Ohtani +2000
At enticing +2000 odds, it is no surprise that Ohtani is getting more action at the sportsbooks than any other player to win AL MVP. Los Angeles Angels teammate Mike Trout, by comparison, is a +225 favorite. As good as Trout is, it's easy to say "no thank you" to those odds. Ohtani is a proverbial sexy pick, so it only makes sense that he is inspiring a lot of bets. A two-way star at the plate and on the mound, the Japanese 26-year-old is the most unique player in baseball. Keep in mind that Ohtani being a sexy pick also makes him a sexy vote. If he stays healthy and turns in impressive numbers both hitting and pitching, voters will be flocking to the ballot box.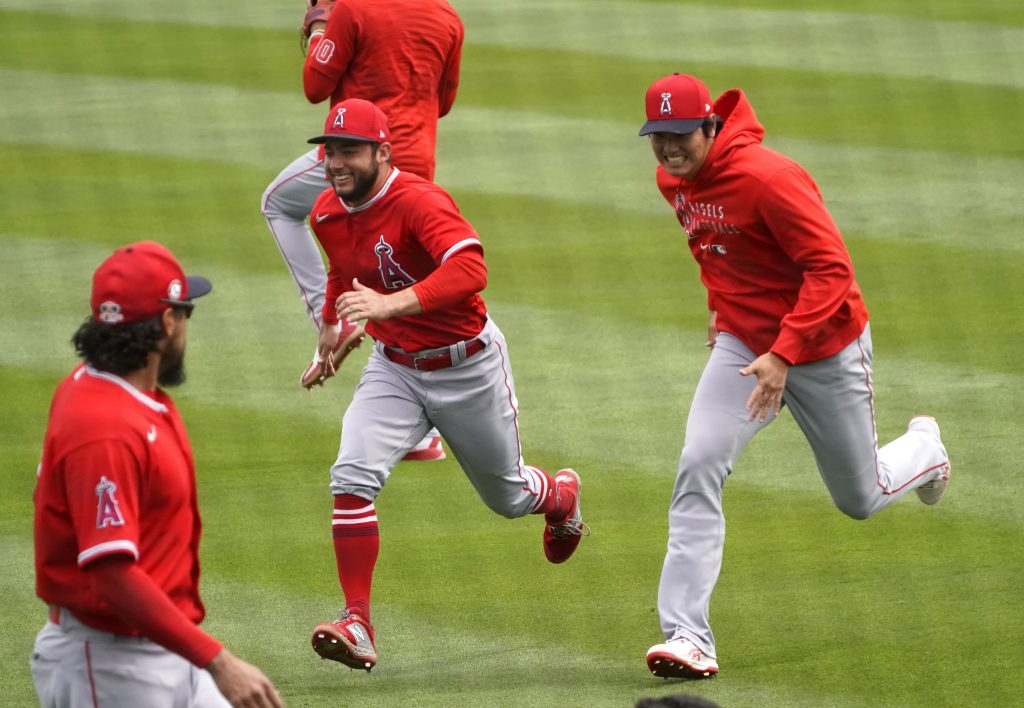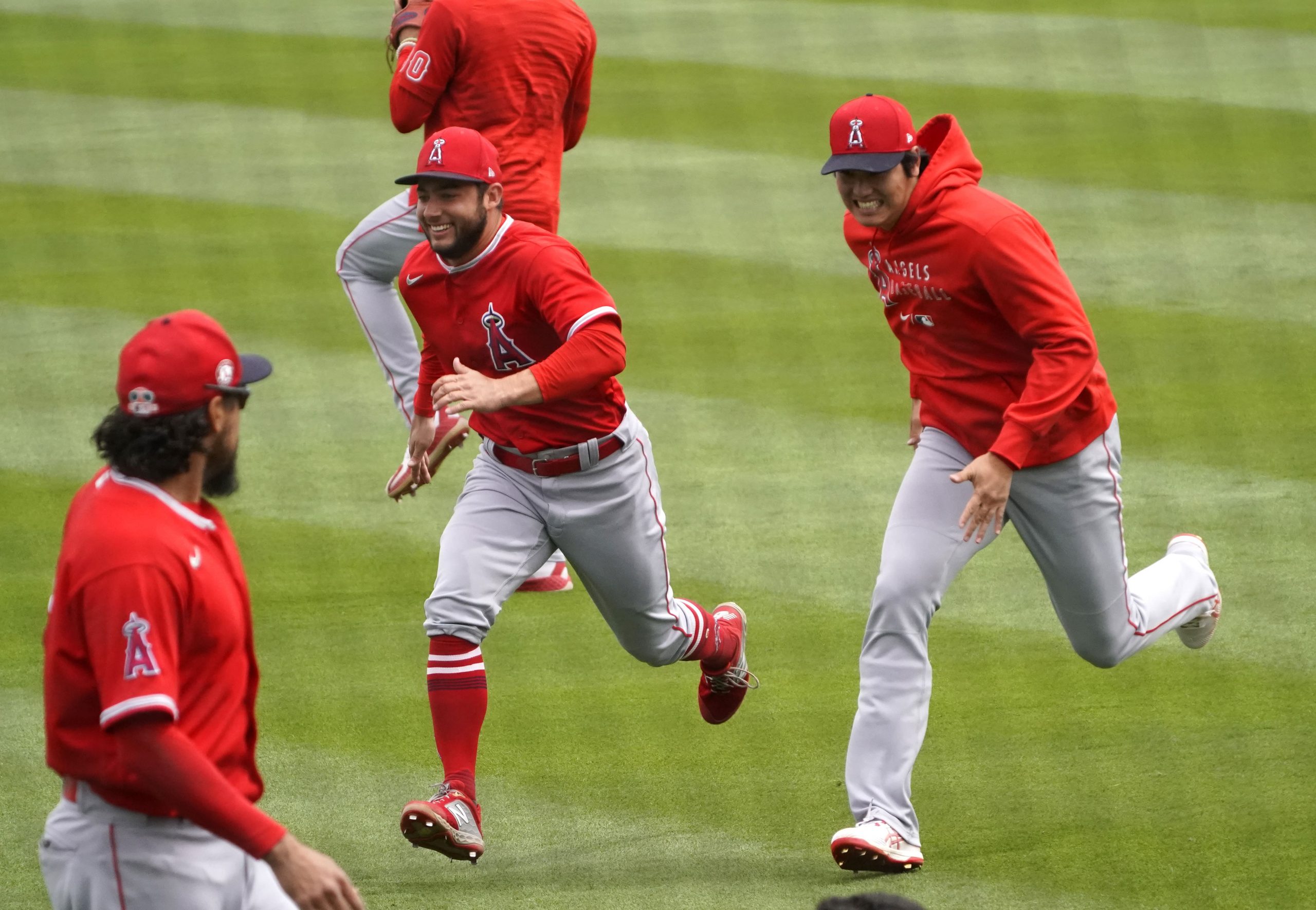 NL MVP: Freddie Freeman +1300
Freeman eared MVP honors for the first time in his career in 2020 and there is no reason why he can't sustain it over the course of a full 162-game season. The Atlanta Braves first baseman is still in the prime of his career at 31 years old and his team has once again surrounded him with powerful parts. Marcell Ozuna was crucially re-signed and will be able to protect Freeman in the cleanup spot. Hitting in front of Ozuna and behind Ozzie Albies and Ronald Acuna is a dream scenario. As the eighth favorite and coming off an MVP-winning campaign last season, Freeman has awesome value.
AL Cy Young: Gerrit Cole +350
I'm generally not enthused about taking a favorite at such short odds but due to both Cole's talent and the competition—or lack thereof—he has for the award, this is a good bet. Starting pitching is just so much deeper in the National League than it is in the American League. It's more top-heavy in the NL, too. In the AL, it may be lonely at the top for Cole. He has turned in three consecutive seasons with no worse than a 2.88 ERA, a 1.03 WHIP, and 11.59 strikeouts per nine innings. And on the New York Yankees, he should rack up a ton of wins.
NL Cy Young: Trevor Bauer +700
Even though Bauer is the second favorite in a National League that is loaded with aces, I still think he has solid value at +700. He won his first Cy Young Award with the Cincinnati Reds last season and he should be set up for even more success with the Los Angeles Dodgers. One, Baurer will surely get incredible run support. Additionally, Clayton Kershaw is getting the Opening Day start for L.A. so Bauer's spot in the rotation may see him avoid facing other team's top starters more often than not. Wins should come in bunches.
AL Rookie of the Year: Nick Madrigal +2000
Rookie of the Year is generally tougher to predict, so I'm more inclined to find value in longer odds. What Madrigal has going for him is that he is without question No. 1 on the Chicago White Sox depth chart at second base. He is going to have plenty of opportunities to put up big numbers, which is more than most rookies can say. And Chicago's lineup is potent on paper, so Madrigal has every reason to succeed. He his .340 in 105 at-bats last season.
NL Rookie of the Year: Ke'Bryan Hayes +350
Let's go with much less of a longshot to lift the Rookie of the Year hardware in the National League. I know +350 odds don't gel with what I just referenced above, but with Hayes those odds are not too short. In 24 games (85 at-bats) with the Pittsburgh Pirates last year he hit .376 with five home runs, 11 RBIs, and 17 runs scored. I also like Braves starting pitcher Ian Anderson at +700 following his impressive performances in the playoffs.
Along with our MLB Futures picks, we offer expert MLB Picks and Predictions, including our daily MLB Best Bets on every game throughout the entire season.