MLB National League East Predictions 2021, Odds and Expert Picks: Braves back for more
Major League Baseball may not be dominating headlines right now, even though it is just more than a week away. After all, March Madness is in full flight, the NBA trade deadline expects to be active, and even the Masters is coming up soon…again.
But fans need to start paying attention sooner rather than later, because it is going to be a very interesting season overall. The league is coming off an unprecedented year in which only 60 games per team were played—compared to the usual 162—due to the coronavirus pandemic. Hopefully this one will be more normal…but that still wouldn't be saying a lot!
Whatever the case, thanks to the fact that the 2020 season happened (albeit in reduced form), we have plenty of data to work with when it comes to forecasting the 2021 campaign. We have lots of MLB content coming to get you ready for the season, so make sure to check out our MLB news page–where you can find our World Series best bets. We will also preview and make picks for every single game on our MLB picks page. For now, though, we will focus on the National League East.
Atlanta Braves +120
New York Mets +140
Washington Nationals +600
Philadelphia Phillies +875
Miami Marlins +2500
The NL East is expected to be one of the best divisions in baseball. It may not generate the headlines like the NL West does with the Los Angeles Dodgers and the San Diego Padres, but the depth is impressive. Four of the five representatives have realistic playoff aspirations and the only one that doesn't just made it last year! Sure, the 2020 season was reduced to 60 games—making it a borderline crapshoot—and the playoffs were expanded to eight teams. Still, making the playoffs the making the playoffs…especially for a moribund franchise like the Miami Marlins. They cannot be entirely discounted this year, either. As for the anticipated top of the division, the Atlanta Braves came within one win of the World Series in 2020 without their best pitcher (Mike Soroka) and the New York Mets went on another offseason spending spree (including Francisco Lindor).
Best bet: Atlanta Braves +120
The Braves have won three division titles in a row and I am not about to jump off the bandwagon now. Soroka should be back from his Achilles' injury at some point in the spring or early summer and they brought in veteran right-hander Charlie Morton, whose postseason experience figures to become a big factor on this club. Marcell Ozuna was crucially brought back this offseason, Freddie Freeman is coming off an MVP season and is still in his prime, and rising stars like Ronald Acuna Jr. and Ozzie Albies should only improve—which is scary. Atlanta had absolutely no trouble rolling to the division title in 2020 and it will likely be even better in 2021. In my opinion, this team should be favored against the entire field in the NL East. At plus money, the Braves have great value.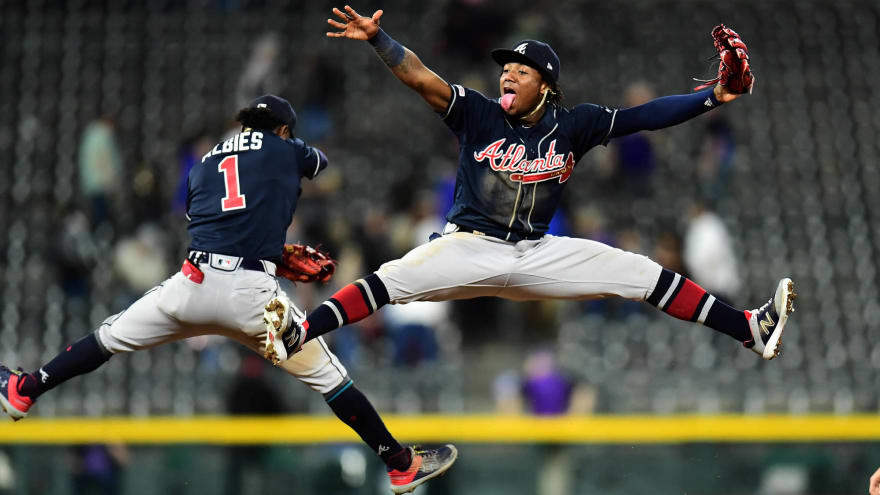 Best win total bet: Philadelphia Phillies Over 80.5
The Phillies went an unspectacular 28-32 last year, but they were at or above .500 most of the way before collapsing down the stretch. Bryce Harper and company had no business being a losing team in 2020, nor should they have let the Marlins steal a playoff spot. Over the course of 162 games in 2021, that probably won't happen again. Philadelphia re-signed J.T. Realmuto and Didi Gregorious while solidifying the pitching staff with starter Matt Moore and reliever Archie Bradley. In what will hopefully be the first somewhat normal baseball season under manager Joe Girardi, Philadelphia should show signs of its true self and compile no worse than a .500 record.
Along with our MLB Futures picks, we offer expert MLB Picks and Predictions, including our daily MLB Best Bets on every game throughout the entire season.