NFL Monday Night Football same game parlay (+800 odds): Las Vegas Raiders vs Los Angeles Chargers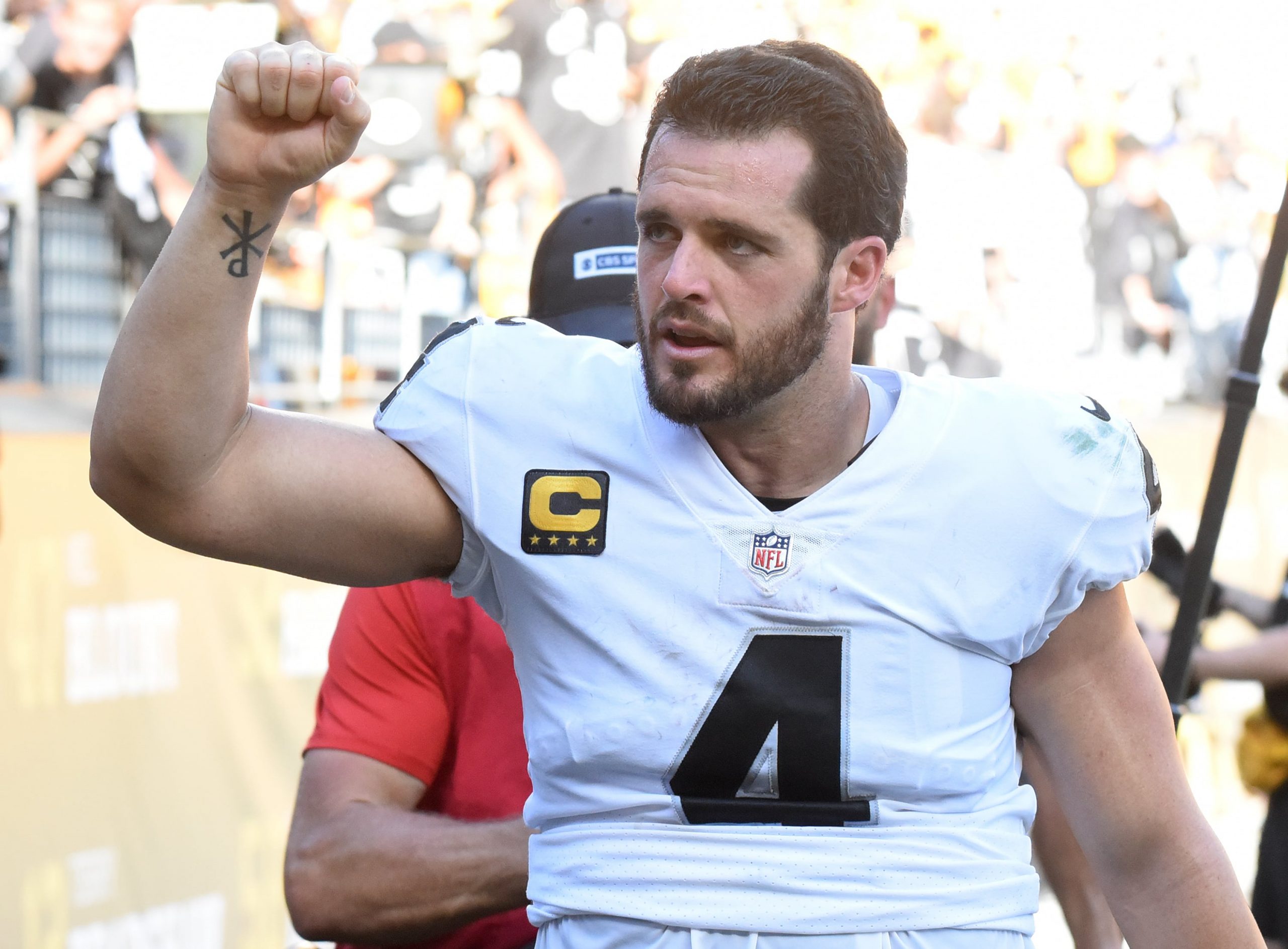 Monday nights are so much better when you bet on Monday Night Football. Want proof? I can't prove it but I am very confident that if we took 2 people, 1 who bet on the game and 1 who didn't, and then put them in the same room to watch the Las Vegas Raiders and Los Angeles Chargers on Monday night (8:15 pm ET on ESPN), the one that bet on the game would have at least 95 percent more fun than the one who didn't. And that's being conservative. If he took this same game parlay, it could be as high as 120 percent.
Don't forget that you can also follow me on Twitter for any other bets I might throw out throughout the day. You never know when magic will just drop on the feed. Follow now and turn on notifications.
Derek Carr over 349.5 passing yards
Mike Williams 90+ receiving yards
Derek Carr over 349.5 passing yards
Here's the deal: I think the Chargers are going to score on the Raiders' defense. Sometimes it's as easy as that. It's not that the Raiders have a "bad" defense. They don't but they are highly likely to give up points to the Chargers' offense. They literally just gave up 28 to the Miami Dolphins last week and 17 to the Pittsburgh Steelers the week before. Seventeen is a lot for the Steelers nowadays. Las Vegas head coach Jon Gruden obviously wants to throw the ball regardless, but it's nice to know they will need points. Carr has yet to go under this number this season and has even gone over 400 once. I know it's crazy to start a bet with Carr over 349.5 passing yards but it looks like the move here.
Be sure to check out our full game preview for Las Vegas Raiders vs Los Angeles Chargers
Mike Williams 90+ receiving yards
This is the just the old "run it back" move from DFS. If a quarterback from one team goes off, grab a wide receiver from the other team to pair with him. It's an old school trick that originated back on DraftStreet if you want to see how much street credit I'm working with. Williams feels like the perfect guy to go after given how he is being used this season. This guy is all over the place and it's like the books don't care. He's gone over this number twice already and the time he didn't he went for 82 yards. Williams hasn't been targeted less than 9 times in any game so he's doing it on volume this time which is nice. You don't want a boom or bust guy at 90+. That's just bad business. With all the attention that will be paid to Keenan Allen, I think Williams will once again show out.
Make sure you check out Jared Smith's best early bets for Week 5 of the NFL season!
Pickswise is the home of free NFL picks and predictions. Make sure to also check out our 'NFL parlays' and 'NFL prop bets' tabs for more expert picks.