NFL Monday Night Football same game parlay (+1033 odds): Buffalo Bills vs Tennessee Titans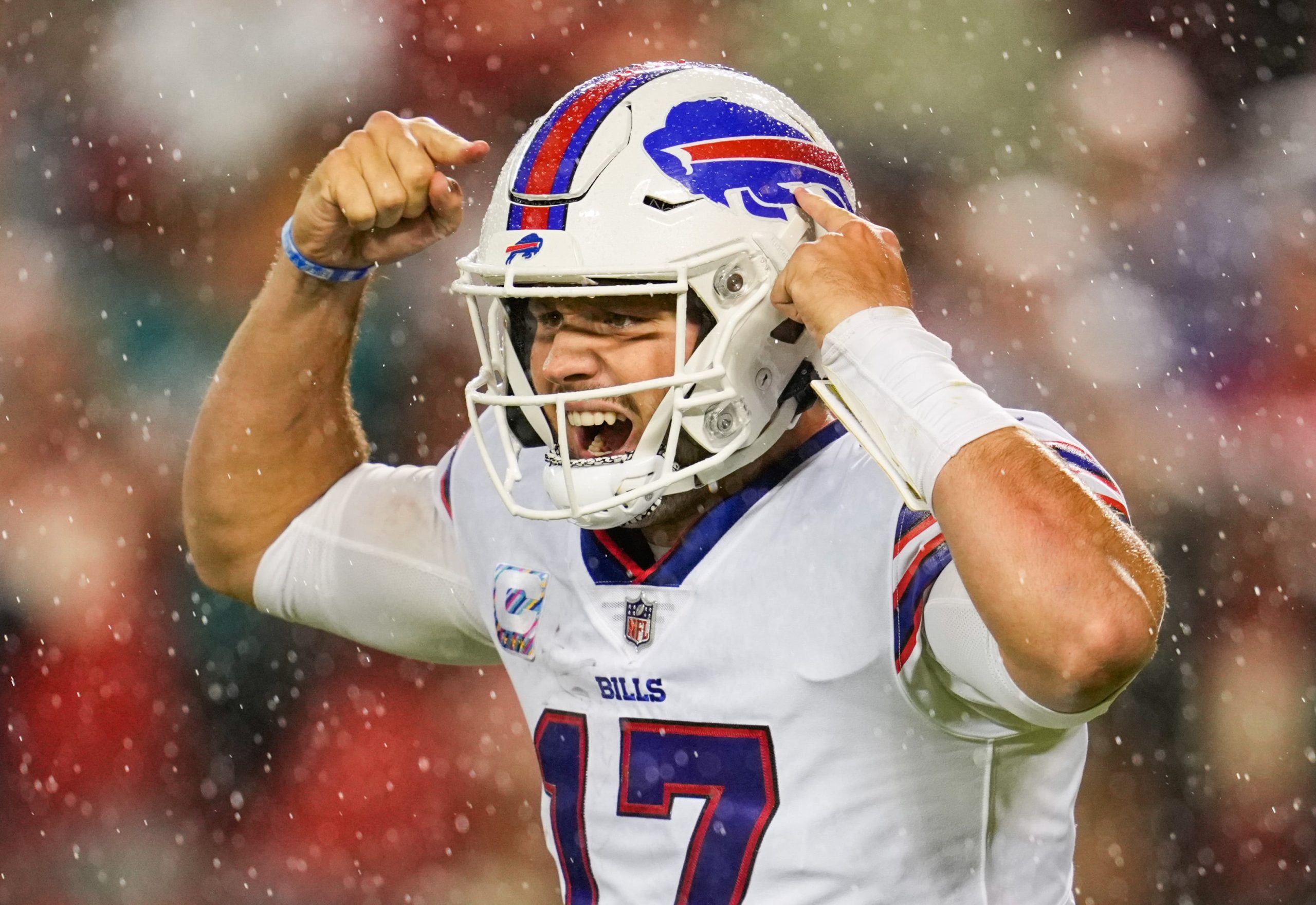 We're getting the Buffalo Bills and Tennessee Titans Monday night in Nashville, Tennessee so we need some action. Not just any action though. Something for big odds that we can really get excited about. I'm thinking a little same game parlay. There are plenty of options to choose from and after mixing and matching them, I think I may of stumbled upon greatness. Time will tell.
Don't forget that you can also follow me on Twitter for any other bets I might throw out throughout the day. You never know when magic will just drop on the feed. Follow now and turn on notifications.
Buffalo Bills -5.5 (-114)
Derrick Henry over 98.5 rushing yards
Derrick Henry over 12.5 receiving yards
Buffalo Bills -5.5 (-114)
Want some good, old fashioned honesty? The Buffalo Bills could beat the crap out of the Tennessee Titans Monday night. I know they're coming off of a primetime win against the Chiefs making this a complete let down spot. I know. But the Titans are coming off of a win too. They beat up on the hapless Jacksonville Jaguars 37-19 last week. The thing is, the Bills play with a chip on their shoulders to begin with which makes them letdown spot proof. On top of that, there is no way they've forgotten about the beatdown the Titans put on them last season in that ultra rare Tuesday night game. You remember, the one where Derrick Henry stiff-armed Josh Norman in the meme life. This time around, the Bills are the ones that will be doing the stiff-arming. I couldn't image betting the Titans to cover 5.5 so I'm taking the Bills.
Be sure to check out our full game preview for Buffalo Bills vs Tennessee Titans
Derrick Henry over 98.5 rushing yards & over 12.5 receiving yards
Here's the thing, we're getting an odds boost because we're taking Henry but I don't think we should be. For one, he's already run the ball 142 times this season. The closest guy to him has only run the ball 94 times. That's crazy. No team in the NFL has given up fewer rushing yards to the running back position than Buffalo but they haven't seen Henry yet this season. He's not a normal human being. He's like a human being — just bigger, stronger and faster. Even if Buffalo wins this game, it would be insane to think that they will completely shut down Henry. No one has held him to under 113 yards since Week 1 and I don't think it will happen Monday night. On top of that, I think the game script will force Tennessee to throw the ball to Henry as well. He's gone over this number in 4 of the 5 games he's played this season. This isn't crazy.
Pickswise is the home of free NFL picks and predictions. Make sure to also check out our 'NFL parlays' and 'NFL prop bets' tabs for more expert picks.