NFL Playoffs divisional round breakdown: How the Browns can pull off the upset against the Chiefs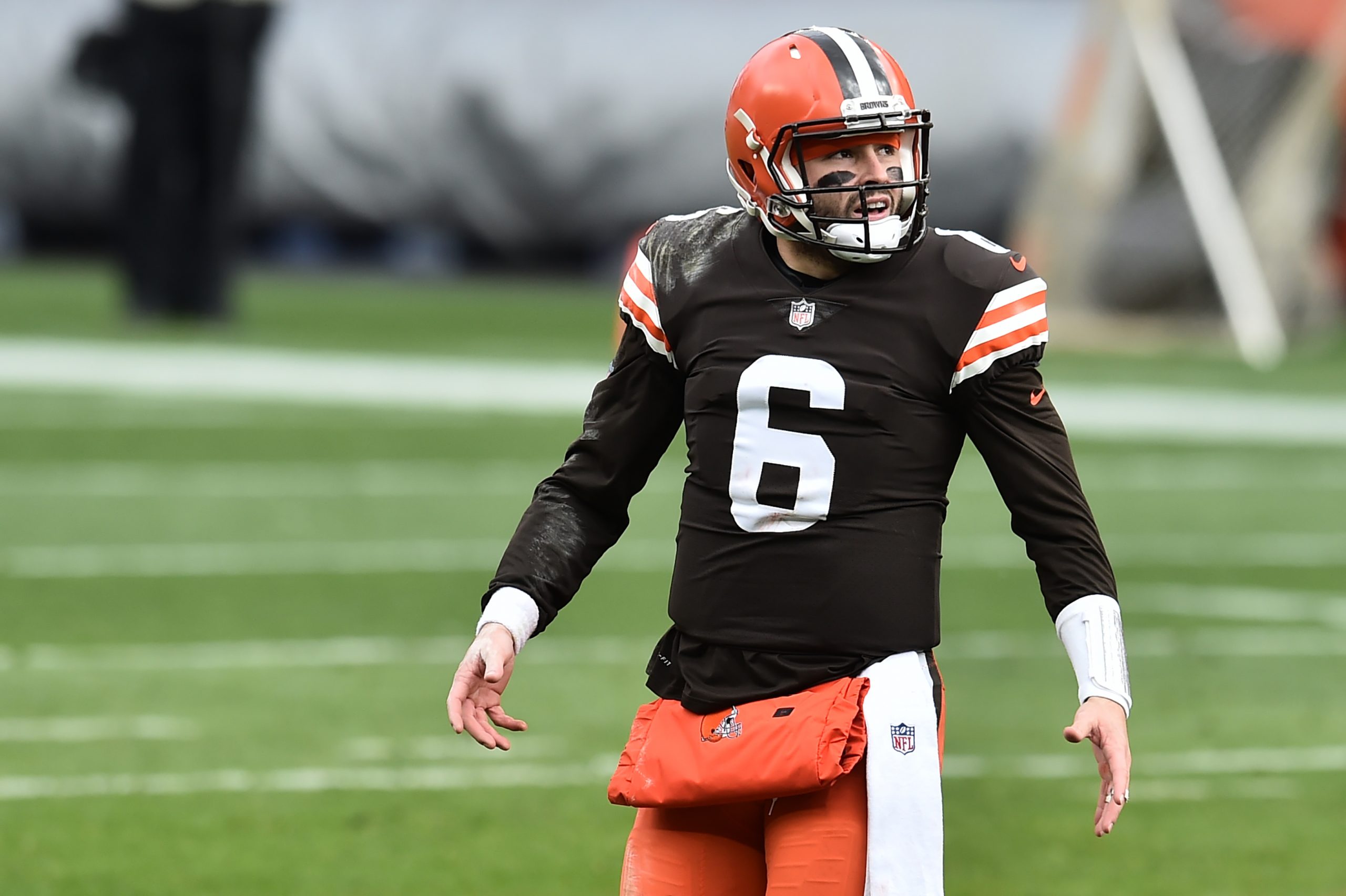 The Cleveland Browns pulled off the biggest upset of wild card weekend, stunning the Pittsburgh Steelers in a dominant win. Can they capture lightning in a bottle two weeks in a row and shock the defending Super Bowl champion Kansas City Chiefs in the divisional round?
It's certainly an uphill battle, but also not impossible. The Chiefs are a decided favorite, and for good reason, but there is a plausible path to victory for Baker Mayfield and the Browns. Let's break down that path, but make sure to check out our full game preview first.
Run the ball successfully
This will be the biggest key to the game. If the Browns are going to win this one then Nick Chubb is going to need to have a big day, since Mayfield isn't going to win it for them with his arm against an underrated Chiefs secondary. Kansas City's run defense has looked vulnerable at times this season, and Chubb and Kareem Hunt both ran pretty well against an elite Steelers defensive front.
Chubb got off to a torrid start to 2020, but wasn't quite as dominant down the stretch as his yards per carry dipped. Cleveland is going to need to have that early season Chubb, the one who averaged at least 5.6 yards per attempt in each of his first seven games, if they want to have a chance here.
Put together long drives, keep Patrick Mahomes on the sideline
This one will correlate strongly with running the ball well, and the Browns need to win the time of possession battle. It's been proven, like when the Colts pulled off their huge upset of the Chiefs with Jacoby Brissett last year, that the formula for beating them revolves around keeping Mahomes on the sideline. Dominating the clock can throw Kansas City's offense out of rhythm, and increase the variance in the game.
Increasing variance is crucial for any big underdog, and the Browns need to limit the number of possessions here because they simply aren't going to win a shootout when you stack these passing games up against each other. Cleveland was gifted with some short fields against Pittsburgh, but the key here will be putting together long drives that bleed the clock.
Is Nick Chubb the best #Browns running back since Jim Brown? 🤔pic.twitter.com/8Key9WibLA

— Pickswise (@Pickswise) September 18, 2020
Get pressure on Mahomes
As for the defense, the Browns aren't going to win here if Mahomes has time to throw. Cleveland's secondary is exploitable deep, even with top corner Denzel Ward returning from the COVID-19 list. As such, it's essential that they're able to get Mahomes off his spot and pressure him so that he isn't able to connect with Tyreek Hill and others down the field.
If you're the Browns, you want to limit big plays and keep everything in front of you. Make Mahomes dink and dunk and pray for a mistake or two. The success of this plan lies firmly on the shoulders of Myles Garrett. Garrett also got off to a red-hot start before cooling down after missing two games due to COVID, and he admitted that the illness messed with his conditioning.
In his first seven games, he had three multi-sack efforts. In his final seven games, he had zero. If he can get back to 100 percent stamina here and come up with his first two-sack game since late October, the Browns will have a chance. With fellow edge rusher Olivier Vernon, who had started to come on strong, on injured reserve with a torn Achilles, there's even more emphasis on Garrett to deliver.
Free NFL Playoffs Divisional Round Picks and Predictions
Be sure to check out our full-game previews for every matchup in the divisional round:
Pickswise is the home of free NFL Picks. We have round-by-round analysis including our Wild Card Round Picks, Divisional Round Picks, Conference Championship Picks, and Super Bowl Picks.