NFL Playoffs Wild Card reaction: Buccaneers win, but warning signs persist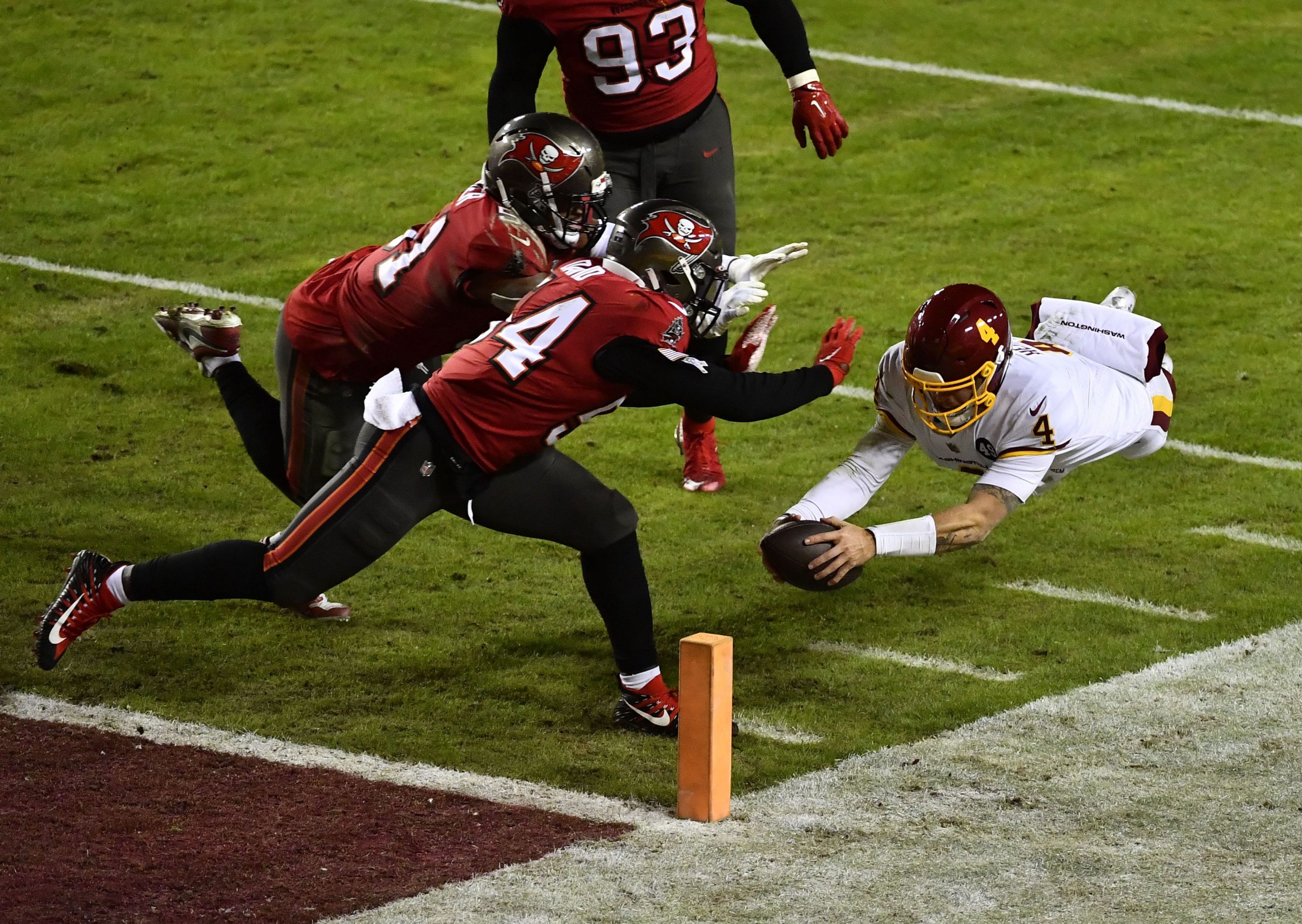 The Tampa Bay Buccaneers are headed to the divisional round with their 31-23 victory over the Washington Football Team to close out the Saturday wild card slate. Taylor Heinicke played his heart out, but ultimately it wasn't enough as Washington's final drive came up short.
But while Tampa is moving on and it's natural to celebrate any victory, there were some serious red flags from this game that have me very concerned about their chances moving forward. Let's dive into the two biggest takeaways from the game:
The Buccaneers have a lot to figure out
If I were a Bucs fan, I wouldn't be feeling too great about the second round. The Buccaneers got the win, but a game against a former undrafted free agent making his second career start shouldn't come down to the final possession if they're a legit Super Bowl contender. It was clear the second half of the season that Tampa's defense wasn't as good as we all thought early on, and that was on full display on Saturday night.
They allowed Heinicke to throw for over 300 yards, and couldn't contain him as a runner either. Sure they'll likely get stud linebacker Devin White back for their next game, but that isn't going to solve all their problems. Their vaunted pass-rush barely got any pressure on Heinicke, and their run defense hasn't been the same since Vita Vea went down.
It also looks like the team will be without starting right guard Alex Cappa moving forward, as Bruce Arians announced after the game he had a fractured ankle. Cappa only missed a couple snaps all season, and the interior of the offensive line started to struggle right after he left the game.
The offense wasn't entirely clean either, as Chris Godwin struggled with drops, starting running back Ronald Jones hurt his quad, and Antonio Brown and Rob Gronkowski were mostly non-factors. Things could change, but I don't think this team has a legitimate chance of winning the Super Bowl.
TAYLOR HEINICKE IS RUNNING WILD 🔥 #WashingtonFootball +8.5 is now within 2 points after the failed 2 point attempt ✅

WOW

— Pickswise (@Pickswise) January 10, 2021
Washington still pulled off a miracle
They came up just short, but Washington has no reason to hang their heads. They fought their hearts out, and even getting to this game was nothing short of a miracle. Everybody counted them out at the beginning of the year, and what they managed to pull off with Alex Smith in the face of endless adversity was incredible.
Ron Rivera deserves all the credit in the world, and he's already completely changed the culture in Washington in just one season. Heinicke was out of the league and taking classes at Old Dominion a month ago, and he almost beat Tom Brady in a primetime playoff game.
With Chase Young, Daron Payne, Montez Sweat, and Jonathan Allen on the defensive line, the future is very bright for this defense. All those guys are 25 or younger, so they should only be better in 2021. The offensive line is solid, and Terry McLaurin, Antonio Gibson, and Logan Thomas are a good base for the skill positions.
If they can figure out the long-term quarterback situation (Heinicke at least earned himself the chance to be the backup next year), the sky is the limit for this team. That's a sentence I don't think anybody anticipated writing before the start of the season.
Pickswise is the home of free NFL picks. Check out the latest NFL props and NFL parlays as well as expert underdog predictions and computer picks.