NFL Teaser Picks and Parlay for Week 5: Bills can bury Chiefs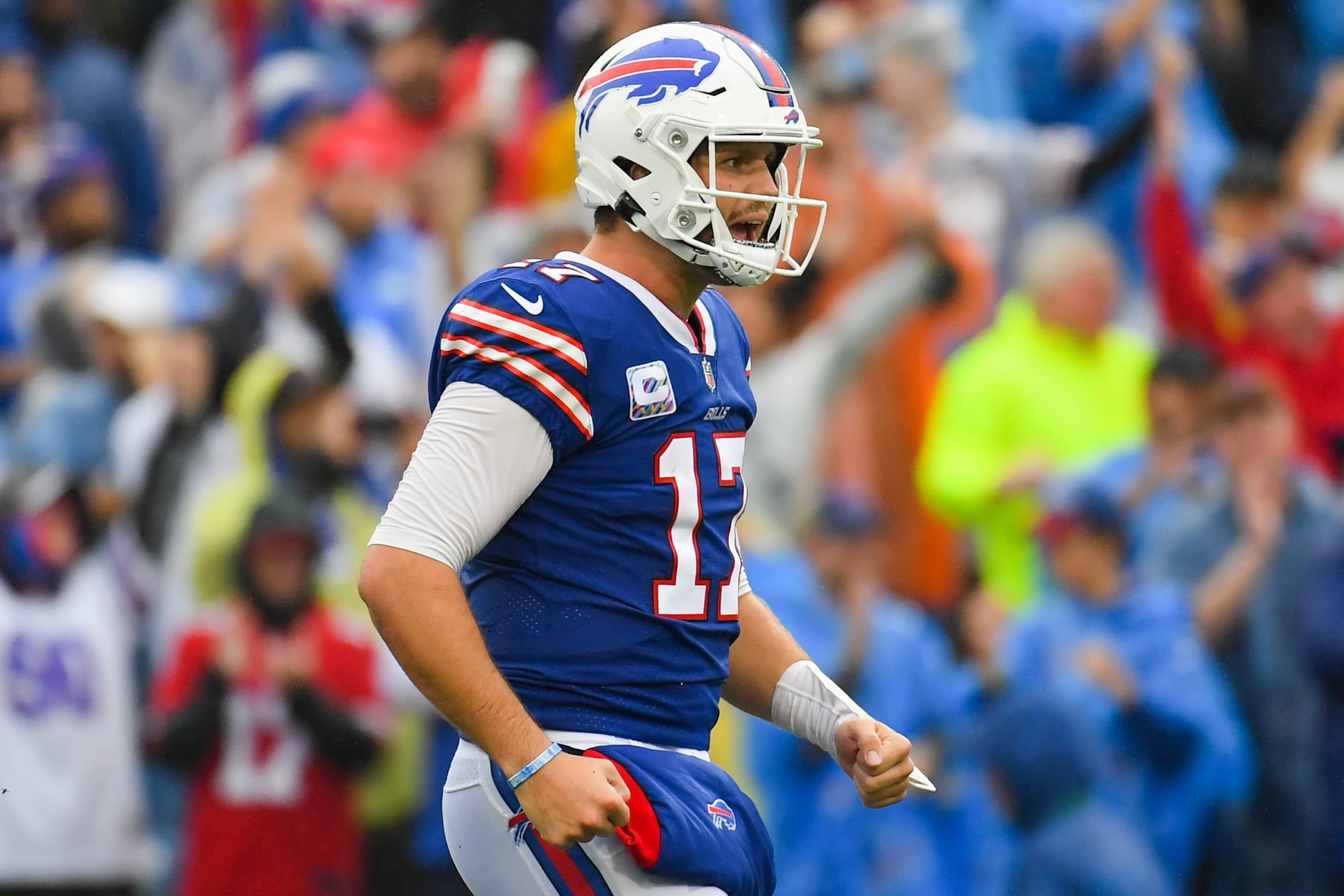 The Week 4 teaser hit with ease again last week, bringing the record to 3-1 for the season. That's what happens when you stop thinking about advanced statistics, algorithms, and analytics and start using good old-fashioned brain power. We all have eyes and functioning brains. There's no reason to overthink these things. When you can move a line 6 points, you just need a little common sense. The same goes for moneyline parlays. Don't think too much with this stuff.
Here's what I'm doing for Week 5 in terms of a NFL teaser and money line parlay. I shouldn't have to say this, but no advanced stats were used in the making of either of these.
On top of this article, you should definitely check out our expert NFL picks this week. It's just a smart thing to do. Also, bets can be added to the card, so why not follow me on Twitter in case we get some last-second action? There's always late news for some of these games, so there is always a chance for opportunity to knock.
Week 5 NFL Teaser – 2-team, 6-point (-120)
Buffalo Bills +9
This one is the easiest game of the week. I get that the Kansas City Chiefs are a good team and could easily be 4-0 right now. But the reality is they aren't. They're 2-2 and have arguably the worst defense I've ever seen. I don't need advanced stats to tell me that they can't tackle people. Kansas City may have the offense to pull away in this one, but covering 9 points against the Bills will be difficult. Buffalo just beat the Houston Texans 40-0 last week and didn't even look like they played a great game. They left points on the board in the first half a couple of times. They play ultra-fast at all times and if they get a lead, they don't take their foot off the gas. There is no chance this line stays at 3 all week, so get this NFL teaser in now.
Be sure to read our full game preview for Buffalo Bills vs Kansas City Chiefs
Cleveland Browns +7
Just find an underdog that will keep it close and tease them up 6 points. What a concept. Here's the thing about the Cleveland Browns: they can run the football. On anybody. Here's the thing about the Los Angeles Chargers, they can't stop anybody from running the ball. Off the top of my head I can name 3 running backs who have already gone for 90+ yards against them this season. Antonio Gibson, Tony Pollard, and Clyde Edwards-Helaire. That's crazy because Ezekiel Elliott went for 70+, too. Having a bad run defense will keep teams from throwing the ball, so the argument can be made that it will keep the points scored against them down. The problem this week is the Browns want to run the ball. It's what they do. I'd be shocked if Cleveland lost this game, so getting 7 points is a true gift. It belongs in the NFL teaser this week.
Don't forget to read our full game preview for Cleveland Browns vs Los Angeles Chargers
Week 5 NFL parlay (+136)
Arizona Cardinals ML
The Arizona Cardinals may be in for a letdown spot, but I'm taking them anyway. I was going to put them in the NFL teaser but I won't tease through 0. Slapping the Rams around on Sunday wasn't the best thing for this line but the San Francisco 49ers having to start Trey Lance is what did it for me. Look, I think Lance is going to be a decent quarterback in the league, but go back and watch last Sunday's game. He is all over the map with his throws. It's tough to miss some of these guys as badly as Lance does at times. On top of that, he should have thrown multiple picks as the Seahawks defenders just missed opportunities. People are going to talk about the 76-yard touchdown pass to Deebo Samuel but nobody even covered him. That is highly unlikely to happen again. I think the Cardinals will win this game.
Be sure to read our full game preview for San Francisco 49ers vs Arizona Cardinals
Minnesota Vikings ML
Minnesota is not a bad team. The Vikings' defense finally showed up last week against the Cleveland Browns but ultimately they fell short 14-7. It happens. The Browns' defense is underrated and they showed up. That's highly unlikely to happen this week. The Vikes get the Detroit Lions and while they play everyone tough, they give up too many points. They just gave up 24 points to the Chicago Bears. That's the most points the Bears have scored all season. People will say that the Lions held the Baltimore Ravens to 19 points and they are right, but Marquise Brown dropped 3 touchdowns in that game. We're talking walk-ins. Justin Tucker also missed a kick he normally makes as the score should have been 24-0 at halftime. I highly doubt Minnesota makes the same type of mental mistakes. I like the Vikes to roll, but all they have to do is win for us to cash.
Be sure to read our full game preview for Detroit Lions vs Minnesota Vikings
Dallas Cowboys ML
The last game in the parlay is another one I skipped in the NFL teaser. If we get a -7 or -7.5 team, why not just take them on the moneyline in a parlay? It's basically the same thing as teasing them. I know the New York Giants won last week and everyone is fired up, but let's pump the brakes a little. They beat the New Orleans Saints, who are not a great football team at the moment. If I had to guess their offensive ranking, I'd say they are bottom half of the NFL. They take forever to snap the ball and they've taken the venom out of Jameis Winston by not letting him freelance at all. They are the complete opposite of the Dallas Cowboys, who will huck the ball all over the field. On top of that, their defense is actually good now — not decent, good. Common sense tells me that the Cowboys are going to blow out the Giants on Sunday and all we need them to do is win.
Be sure to read our full game preview for New York Giants vs Dallas Cowboys
Pickswise is the home of free NFL picks and predictions. Make sure to also check out our NFL parlays and NFL prop bets tabs for more expert picks.