NFL Teaser Picks and Parlay for Week 9: Falcons fly high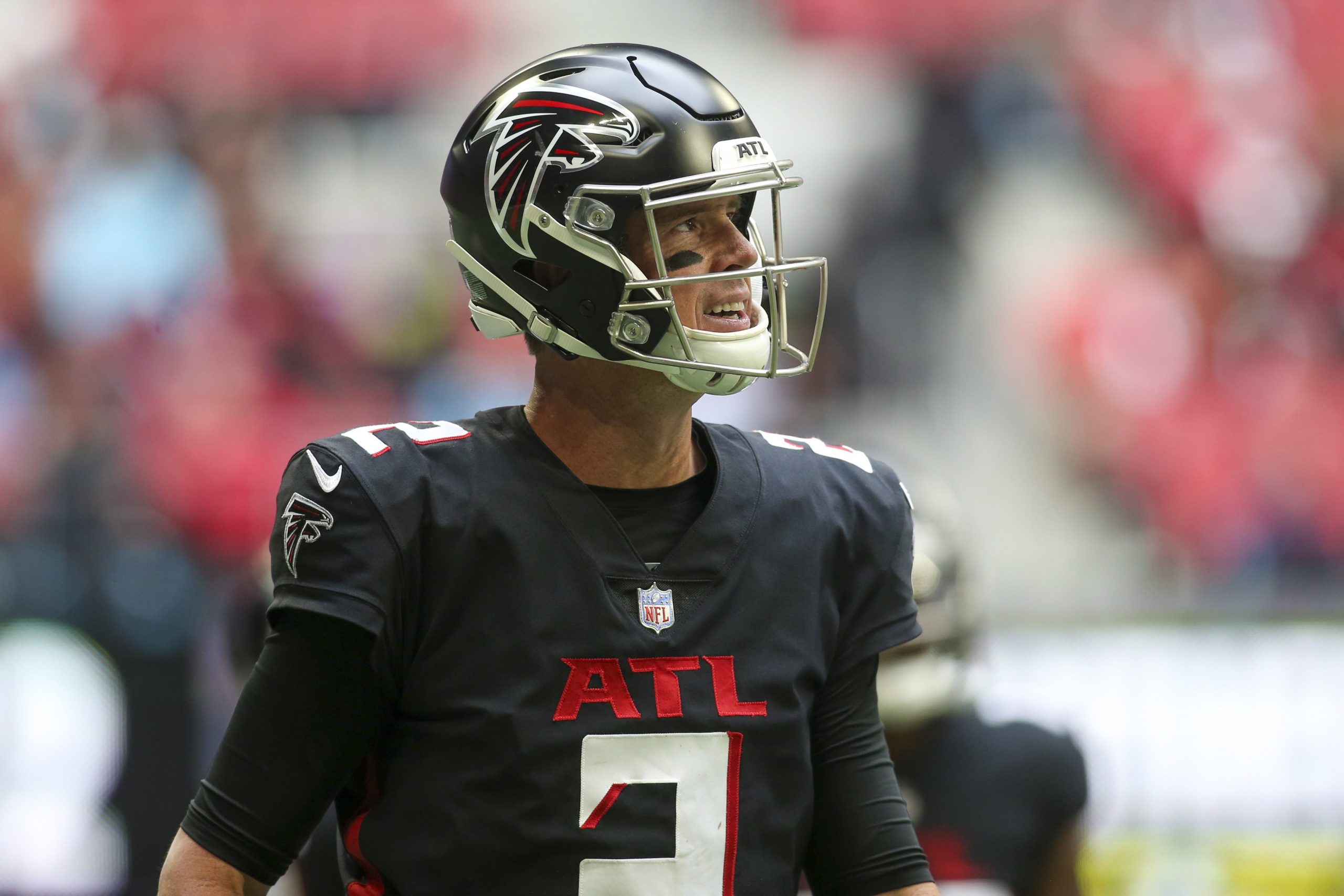 An NFL teaser is the key to life. I like to have 1 every weekend just because. It makes sense. We get to move a line, any line, 6 full points as long as we combine the game with at least 1 more. That's crazy to me. Especially since most books will give you -120 on just 2 teams. Blows my mind every time. Who can't win an NFL bet if they get to move the line a full touchdown. This feels too easy if you ask me. We might as well throw a parlay in there too for good measure.
On top of this article, you should definitely check out our expert NFL picks this week. It's just a smart thing to do. Also, bets can be added to the card, so why not follow me on Twitter in case we get some last-second action? There's always late news for some of these games, so there is always a chance for opportunity to knock.
NFL Teaser Week 9 – 2-team, 6-point (-120) *DraftKings
Atlanta Falcons +13.5
I've already talked about this one in my NFL Underdogs article so I will try to not hit the same talking points. The Falcons are not that bad. I like them +6.5 so why not throw them in the NFL teaser too. What could go wrong? The Saints are rolling with Trevor Siemian which is not a good thing. Say what you want about Jameis Winston but he's the better quarterback of the 2. Even though the Falcons have an atrocious defense (DVOA), it's hard to imagine Siemian being able to take advantage. Even is the Saints win this game, it has the look and feel of an ugly 20-14 type thing. Atlanta has been in every game since Week 2 and I think they can stay in this one.
Be sure to read our full game preview for Atlanta Falcons vs New Orleans Saints
Miami Dolphins -0.5
I've been thinking about throwing this in my NFL teaser all week. I even had a talk with myself where I was like, "self, is there any chance that the Houston Texans beat the Miami Dolphins this week?" I answered with 1 word, "no". Here's the thing about the Dolphins, they're a good, bad team. The Houston Texans are a bad, bad team. We don't often see too many 1-7 teams get it one but how many of those had a 6.5-point spread? Don't fact check me but I'd say zero. The Dolphins have shown signs of life over the last couple weeks and played well against the Buffalo Bills last time out. The Texans got beat 40-0 by those guys. Davis Mills is not an NFL quarterback (he's trying his best) and if he's still under center this week, this is a no-brainer. Even if Tyrod Taylor is back, I still don't think Houston can get it done.
Don't forget to read our full game preview for Houston Texans vs Miami Dolphins
Week 9 NFL parlay (+100) *DraftKings
Los Angeles Rams ML
I know the Titans beat the Buffalo Bills and Kansas City Chiefs but that was the past. First off the Chiefs aren't even good anymore so that doesn't count as a big win. Secondly and most important is the Titans don't have Derrick Henry anymore. They're done. That's like losing 2 tires on you car. How good do you think that thing will run like that? Henry is the heart and soul of that team and now they will have a hard time making the playoffs. This is kind of like a NFL teaser except we're moving the line 7.5 points and paying -350 to do it. I would pay up to -600 on this being that the Rams are simply not going to lose this game straight up.
Be sure to read our full game preview for Tennessee Titans vs Los Angeles Rams
New England Patriots ML
I wanted to toss this one in the NFL teaser but I couldn't because I don't tease through 0. You shouldn't either. It's just something that is not done. Still, we can buy it down to a win and that's what I'll do here. The Patriots look like an actual good team at the moment. Going through their schedule, they could be 7-1 right now easily. On the other side, the Panthers have won 4 games but outside of the New Orleans Saints, who have they beaten. Plus they got demolished by the New York Giants which kills you in my eyes. I don't know if the Patriots can cover 3.5 points but this feels like a winnable game. Both teams have a top-10 defense (DVOA) so it will come down to quarterback play. Give me Mac Jones any day over Sam Darnold.
Be sure to read our full game preview for New England Patriots vs Carolina Panthers
Pickswise is the home of free NFL picks and predictions. Make sure to also check out our NFL parlays and NFL prop bets tabs for more expert picks.