NFL Daily Fantasy Advice, Week 17 DFS Picks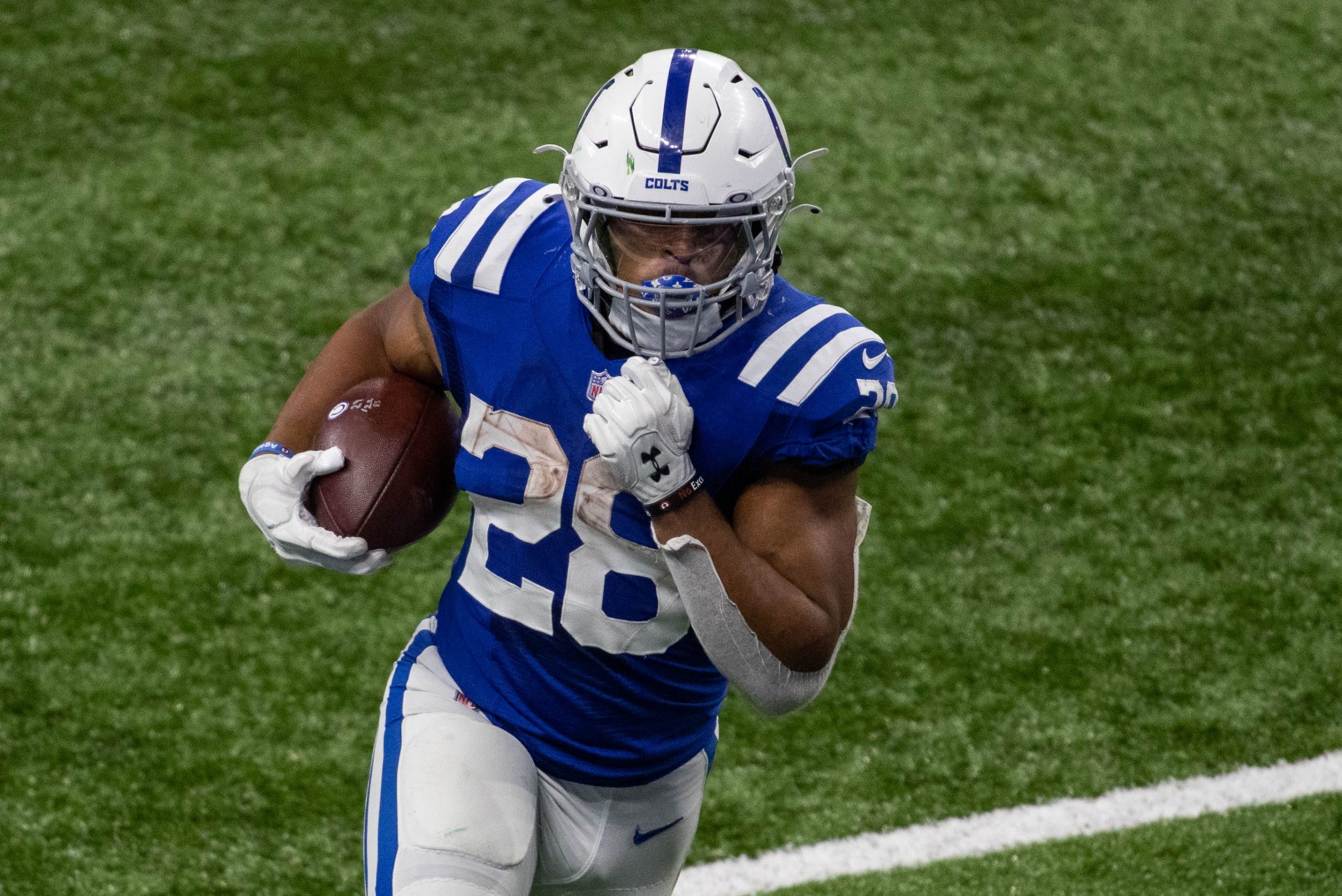 The NFL is in full swing, and that means daily fantasy football is as well. Each and every week this season we'll be bringing you the best plays, including some guys who are flying under the radar that might be low-owned with tournament winning potential. We'll also be letting you know about a couple of popular players you should avoid at all costs.
Without further ado here are our Week 17 picks, using pricing from DraftKings and FanDuel.
QB – John Wolford – DraftKings $4900, FanDuel $6500
It's Week 17, we might as well go big and gutsy, right? Wolford is the second-cheapest starting quarterback on this slate, and even if it doesn't feel great there's a lot of value here. Jared Goff is toward the top of the league in interceptions while at the same time being toward the bottom in average depth per target. In other words he's been horrible, and I really don't think Wolford is much of a downgrade for this Rams offense.
Wolford has shown flashes during the preseason, and I think Sean McVay is capable of coaxing strong quarterback play out of just about anyone. I mean he has had Goff putting up huge numbers in the past, after all. McVay also has a long history of success against this Cardinals defense, torching them in pretty much every game since he took over as Rams coach. Los Angeles scored 38 points in their first game against Arizona this year, and if we get a big game from someone this cheap then our lineups will be on a great path.
RB – Jonathan Taylor – DraftKings $7400, FanDuel $8400
There are some obvious plays that of course make a ton of sense, like Ty Montgomery with the rest of the Saints' running backs out this week. But for the sake of not beating a dead horse, I like Jonathan Taylor as a complimentary option. Taylor is priced behind guys like Nick Chubb and Austin Ekeler on DraftKings, which I think is misguided. He's been on fire the second half of the season, and has at least 19 PPR points in four straight games.
He has very high upside, as evidenced by his 33.5-point outburst against the Raiders just a couple of weeks ago. He also has one of the most appealing matchups of the season here, as the Colts are 14-point favorites over the lowly Jaguars and their lifeless defense. The Jags are giving up 145.3 rushing yards per game, the third-most in the league.
WR – Brandin Cooks – DraftKings $6900, FanDuel $7300
We recommended Cooks in this column last week, and he rewarded us with 30 PPR points. We're going back to the well with him in another very appealing matchup against the Titans. With Will Fuller suspended, he is locked in as Deshaun Watson's top receiver, meaning he's got a ton of upside. He's got at least 10 PPR points in ten straight games, so you don't have to worry about him burning you and sinking your lineup here either.
The Titans have a terrible secondary, and Houston will be playing hard to spoil their season. Tennessee is giving up the fourth-most points to receivers this year and they just got torched by Davante Adams last week even though that game was being played in the snow.
TE – Robert Tonyan – DraftKings $5000, FanDuel $6300
At tight end this week I like Tonyan a lot. The matchup is solid, as this Bears defense has quietly been playing quite poorly recently even with Chicago's offensive resurgence. In fact, the Bears are giving up the second-most PPR points to tight ends this year across the league. Tonyan is a lethal red-zone threat, and he has touchdowns in five of his last six games. The Packers need this one to wrap up the top seed in the NFC, so you don't have to worry about them sitting starters like with a lot of teams in Week 17.
Guys to avoid – Josh Allen, Nick Chubb, DeAndre Hopkins
Allen is the fourth-most expensive quarterback this week, and there's no way you can pay that much considering nobody knows how much Buffalo is going to play him. Even if he does play the full game, Miami has a very solid secondary anyway. Chubb is also too expensive for my tastes, and he's got a really tough matchup against a stout Steelers run defense even if Pittsburgh will be sitting some guys.
I'd also stay away from Hopkins given the uncertainty surrounding this new hip injury he's dealing with. He also has a really tough matchup against Jalen Ramsey, who helped limit him to only 52 yards the last time the Cardinals played the Rams.
Want more NFL advice all season long? Visit our 'NFL picks' page for breakdowns and picks of every game each week.
What is NFL DFS
NFL DFS is an NFL Daily Fantasy Sports contest.

So what is a Daily Fantasy Sports contest you may ask?
The main difference between a Daily Fantasy Sports contest and a more traditional fantasy football contest, as the name suggests, is the length in time in which it is played over. NFL DFS contests are accelerated, fast-paced contests typically played over either a day or an NFL game week, rather than the season-long contests you may be accustomed to.  

You'll enter a contest, and draft a team, within a set budget, with each player's price set depending on their week's matchup and recent performances. Point scoring is fairly traditional with touchdowns, yards, and receptions to the fore.
How to Win DFS NFL
As with sports betting, there are many different strategies and ways that can improve your chances of winning. Here's a couple of strategies to try out in your next NFL DFS contest and improve your chances of winning.

Correlated Plays


Most people will start their contest by picking a QB they like and build a team around the position. Chances are if he has a great game, one of his targets will do too. By picking two correlated players, for example, Patrick Mahomes and Tyreek Hill, you can score off both players on the same play if they hit for a big touchdown. Its a higher risk high reward option because it can go either way, but by correlating your picks, the chances are, if one hits, they'll both hit.


Understand the Scoring Systems


It may sound obvious, but some contests will score differently. The most notable difference being PPR contests – Points Per Reception – In this instance, you'll want to look player target stats, with a player catching 10 passes for 100 yards being way more valuable than a player that catches two passes for the same yards.

In certain teams, schemes, and matchups this can add considerable value to a slot receiver, for example. Julian Edelman has been a prime example over the last decade, who, while he won't always go off with 100+ yard games, he'll always be picking up additional points per reception.


Pay attention to the weekly team and player news

Unfortunately, injuries are part of the NFL, and it's important to keep tabs with the week's team and player news, particularly if a big name is lost to injury. The dollar values of players are very rarely updated after injuries so the next man up can we worth his weight in gold.

While it varies by position, the running back spot can be particularly fruitful in this instance and you can find yourself a bargain pick, freeing up space for those top players at other positions.

How to Analyze NFL week to week for DFS 
Matchups are everything in NFL DFS contests and fortunately, there is a wealth of information available for you to use to find the best ones.

Team stats are always a great starting point. Some teams will defend the pass better than the run and vice versa, make the most of these to find players in matchups with plenty of upsides.

You also want to look at the team they play for, there's little point picking up a receiver in a team that patently likes to run the ball more than they like to throw it.

Use the sportsbook lines to your advantage. The sportsbook lines have an incredible level of accuracy in predicting how a game will go and whether you'll see a shootout or a low scoring game. While it's no exact science, and yes, the sportsbooks can get it wrong, it's a good way of gauging which games could see the most points and focusing on some players from that matchup.

How to Find Value in NFL DFS
Value in a DFS contest is quite simply how many points a player can get vs how many dollars he costs to draft. One great way of determining value is to utilize the various player stat projection tools out there, including our very own NFL computer picks, and compare it to the player's draft price.

Our NFL computer picks use a wealth of statistical data to simulate scenarios and provide the best player and team projections that can be used for your NFL DFS contest and sports betting.

You can simply take players' projected stat lines and divide it by his price to determine a projected DFS value.

For example, if a QB is projected 300 yards passing, 2 passing touchdowns, 20 rushing yards, and a rushing touchdown this would equate to 31 DFS points. If the QB costs $10,000 you can divide his price by his projected points, in this case, $322 per point, and get a metric you can use to compare players to determine their value.

Pickswise is the home of free NFL Predictions and NFL Odds. Check out the latest NFL Prop Bets and NFL Parlays as well as expert NFL Underdog Picks and NFL Computer Picks.