Ryder Cup Friday foursomes best bets: Cantlay, Schauffele are red hot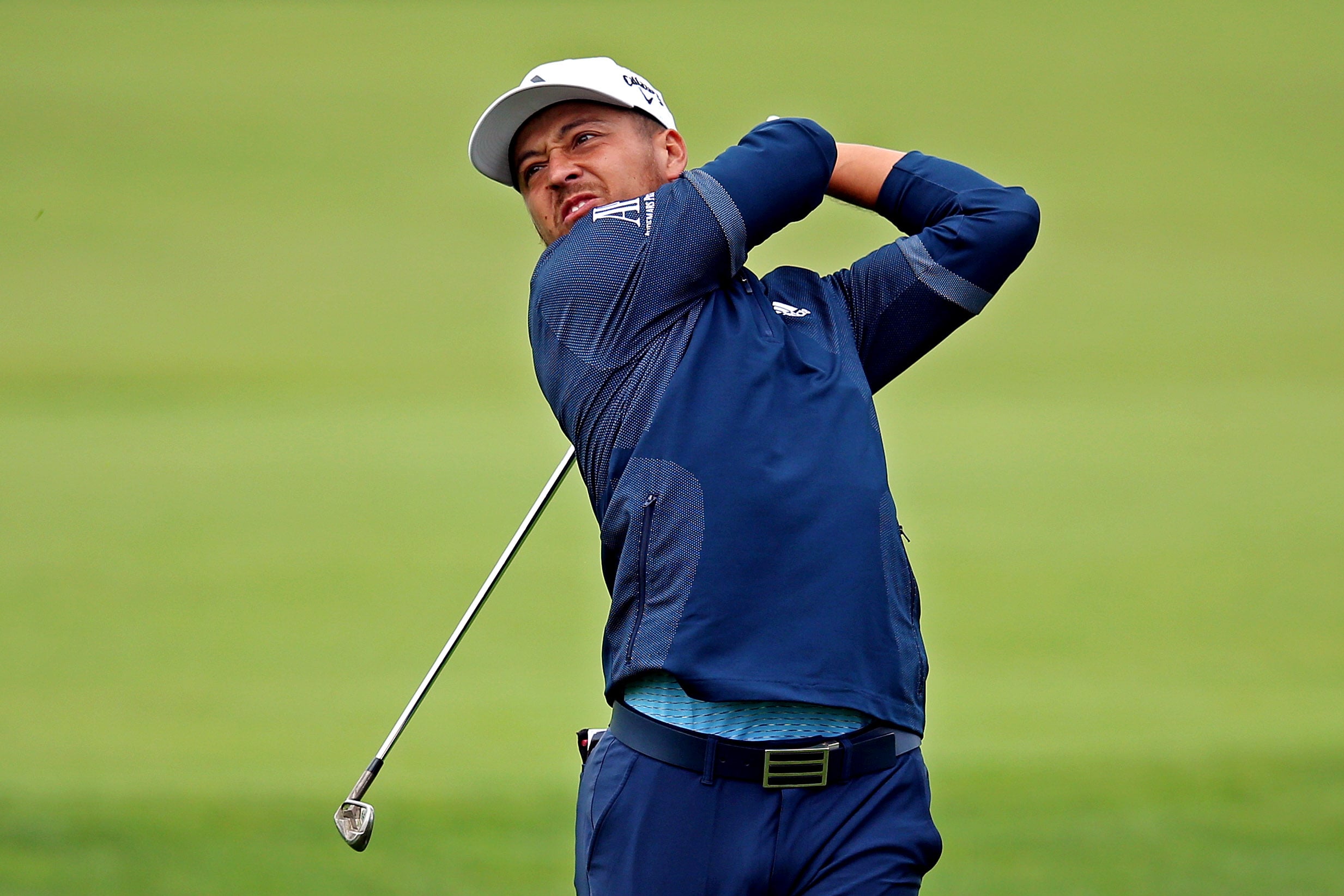 It's go time for the last big golf event of 2021. The Ryder Cup gets started on Friday at Whistling Straits in Haven, Wisconsin. Team USA will try to avenge a blowout loss to Team Europe three years ago in Paris.
Friday's festivities will begin with morning foursomes. The foursomes competition is also known as alternate shot, in which each duo has only 1 ball in play on each hole and the players take turns hitting shots. One player tees off on the odd-numbered holes, his partner hits the tee shot on the even-numbered holes, and they play it out from there. The low score wins the hole, while the same score posted by both pairings means the hole is halved.
Let's take a look at our three best foursomes bets.
Rahm/Garcia (-105) over Spieth/Thomas
Unsurprisingly, both the Americans the Europeans are putting their best foot forward right off the bat. It will be a heavyweight fight in the first match of the competition, as Jordan Spieth and Justin Thomas of the United States go up against Jon Rahm and Sergio Garcia of Europe.
Garcia is by far the lowest-ranked player in this group, but rankings can generally go out the window when you are handicapping the Ryder Cup — and that is especially true when Garcia is involved. In fact, the 41-year-old Spaniard is the all-time leader in total Ryder Cup points won in a career with 25.5 (22 wins, 11 losses, 7 halves). Garcia has done the majority of his damage in foursomes, too. He has 10 points from foursomes over the years and has a chance to overtake Bernhard Langer (11) for the all-time Cup record in this discipline. As for Rahm, he is only the No. 1 player in the world. Spieth and Thomas are a formidable pairing, but the bottom line is that this particular European team is just too good.
Johnson/Morikawa (-120) over Casey/Hovland
Things should go better for the host nation when Dustin Johnson and Collin Morikawa take on Paul Casey and Viktor Hovland. Johnson and Morikawa are right behind Rahm as the No. 2 and No. 3 players in the world, respectively. Morikawa absolutely loves the big stage, having already captured 2 major championships in his young career (2020 PGA Championship and 2021 British Open). He should have no trouble handling the pressure in his first Ryder Cup appearance.
Morikawa will almost certainly find himself in plenty of favorable positions on the fairway on Friday given the way Johnson drives the ball. Johnson's power combined with Morikawa's ball-striking will likely be too much for Casey and Hovland to overcome. Hovland is also a Ryder Cup rookie, while the 44-year-old Casey has played in just one Ryder Cup since 2008.
Cantlay/Schauffele (-135) over McIlroy/Poulter
There isn't anyone on the visiting team I would pick to beat Patrick Cantlay and Xander Schauffele except maybe Rahm and Garcia. Cantlay just won the Tour Championship and the FedEx Cup before earning PGA Tour Player of the Year honors. Schauffele won gold at the Olympics. Both guys are in incredible form, and the same cannot be said of Rory McIlroy and Ian Poulter. McIlroy basically has no clue where his golf ball is going at the moment; Poulter is still a dangerous putter but he is clearly past his prime. This could be a beatdown.
The Pickswise golf handicappers are on hand with expert Golf Picks and Golf Predictions as well as tournament previews and analysis throughout the PGA Tour season, including all of the majors. This weekend we will also provide daily Ryder Cup best bets.