NFL Week 2 Teaser Picks and Parlay: Eagles fly high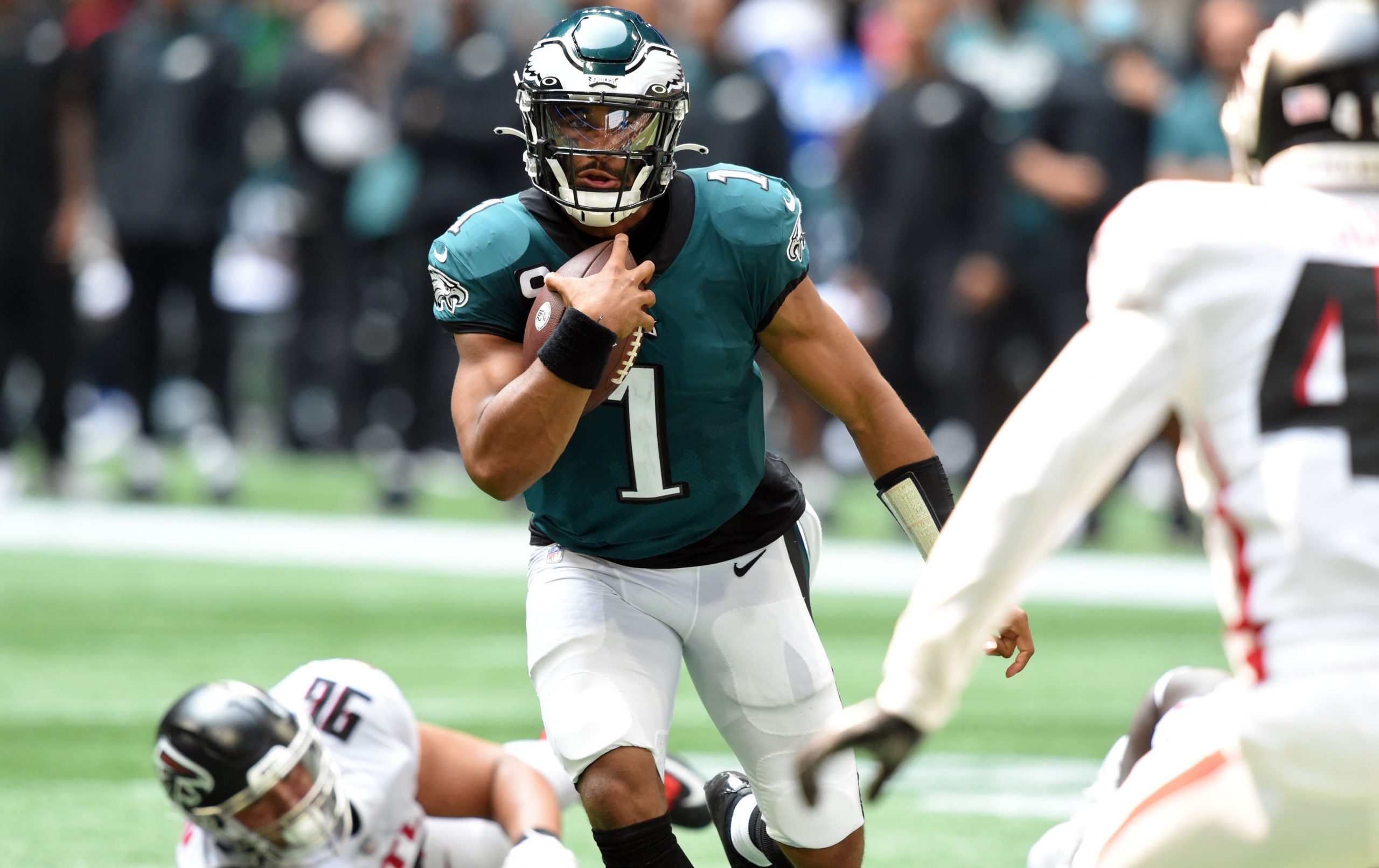 Everybody loves a good NFL teaser. That's a scientific fact that you can Google right now. I'll wait. The 2-team NFL teaser is my bread and butter. Some books offer it at -110 but most make us pay -120. Either way, they're deadly and they should be a part of your arsenal. On top of the teaser, a money line parlay is always a smart move for anyone looking for the finer things in life. Lucky for you, I have both for Week 2 and all you have to do is read this article.
On top of this article, you should definitely check out our experts' NFL picks this week. It's just a smart thing to do. Also, bets can be added to the card, so why not follow me on Twitter in case we get some last-second action? There's always late news for some of these games, so there is always a chance for opportunity to knock.
Week 2 NFL Teaser – 2-team 6-point (-120)
Philadelphia Eagles +9.5
The Eagles were an obvious choice for the NFL teaser given the fact that they beat the breaks off of the Atlanta Falcons last Sunday. Jalen Hurts is a threat to drop a 300-yard passing and 100-yard rushing game on somebody and it could be any week now. It won't be long before getting the Eagles as an underdog is gone so we might as well tack on 6 points to their spread this week. If they lost to San Francisco this week, it's hard to believe it will be by double digits. The 49ers couldn't keep the Detroit Lions out of the endzone last week when they were up big so if that were to happen this week (it won't), it's hard to think they will be able to hold Philadelphia down. I think the Eagles could easily win this game straight up.
Be sure to read our full game preview for San Francisco 49ers vs Philadelphia Eagles
Cincinnati Bengals +8.5
This is the exact same move as the Eagles as we just want to get this number into the 2-score range. The NFL teaser is all about making a 1-score dog into a 2-score dog then collecting all the money when it's over. The Bengals looked a little shaky in the second half of last week when they built a double-digit lead over the Vikings but the thing is, they were up double-digits in the second half. I couldn't even imagine what it would look like for the Bears to win this game much more, by 9+ points. Their secondary looked lost last week against the Rams and not for nothing, the Bengals have wideouts that can do the same as well as a quarterback who can find them. Don't sleep on the Bengals on Sunday. They can go to Chicago and win this game straight up.
Don't forget to read our full game preview for Cincinnati Bengals vs Chicago Bears
Week 2 NFL parlay (+122)
Denver Broncos ML
The moneyline favorite parlay is kind of like the NFL teaser but different. We're just taking 3 teams that we think will win easily and parlaying them so we're not paying -400+ prices. Is it smart? I think so, even though there is probably a nerd somewhere that will take out a calculator and tell me it doesn't make sense to do this mathematically. I don't have a calculator but I do have eyeballs and a functioning brain. If the Denver Broncos lose straight up to the Jacksonville Jaguars, I deserve to lose money. Trevor Lawrence looked pretty green last week to the Houston Texans and they are not even close to what Denver is bringing defensively. I get that this is now 2 games in a row on the east coast for the Broncos but early in the season like this can't have the same effect as it does later in the year. Broncos roll.
Be sure to read our full game preview for Denver Broncos vs Jacksonville Jaguars
Pittsburgh Steelers ML
We all saw what happened on Monday night. Did the Raiders win? Yes. But they also looked pretty bad defensively. Multiple times the Ravens legit lost the game. Looking at you Mark Andrews with the butterfingers. Lamar Jackson with the overtime fumble. We're talking just rusty stuff that really doesn't tell you what the Raiders actually are. Now Las Vegas gets to travel to Pittsburgh to play the Steelers in front of fans for the first time in forever. Pittsburgh's defense kept Josh Allen the Bills in check last week and I would expect more of the same this week. I don't know if the Steelers will win by more than 1 score but that's more likely than them losing this game straight up.
Be sure to read our full game preview for Las Vegas Raiders vs Pittsburgh Steelers
Green Bay Packers ML
This one is so cheap and I know it but why not? It lets us have something continuing into MNF which is underrated in itself. Walking around all day Monday saying you have the Packers ML at +122 just feels good. Don't try to deny it. While the Lions did make a furious comeback last Sunday, their defense was horrific. Only 2 teams were worse DVOA (shout out footballoutsiders.com). The Packers weren't great defensively either but the Saints were blessed with short fields galore. Anybody who has ever seen a football game just knows how this will play out. The Lions will show up fired up in the first half and then Aaron Rodgers will just completely shred their defense. We may even see Jordan Love again but it will be because the Packers are on the other side of the blowout.
Be sure to read our full game preview for Detroit Lions vs Green Bay Packers
Pickswise is the home of free NFL picks and predictions. Make sure to also check out our 'NFL parlays' and 'NFL prop bets' tabs for more expert picks.