How To Bet On The Super Bowl In 2021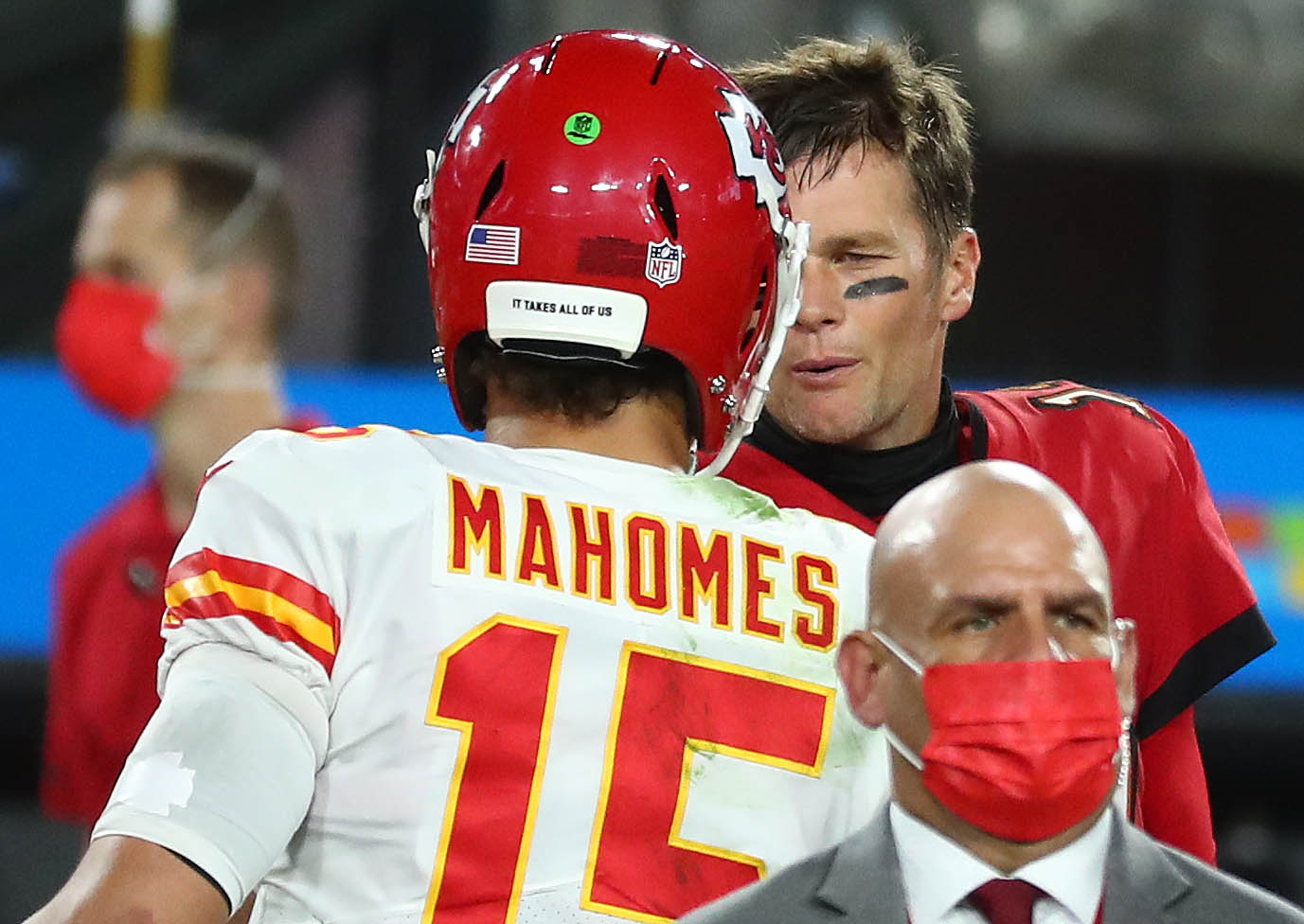 The Super Bowl LV teams have been decided as Patrick Mahomes and the Kansas City Chiefs will take on Tom Brady and the Tampa Bay Buccaneers.
The Chiefs will be bidding to make it back-to-back Super Bowl successes after last year's victory over the San Francisco 49ers. The Buccaneers will be looking to win their first since 2003, but Brady is on the hunt for his seventh Super Bowl success.
This will no doubt be a phenomenal game, and we've got all your betting questions covered. We'll show you how to bet on the Super Bowl while also giving our best handicappers' advice and picks to ensure you have everything you need to beat your chosen sportsbook!
Money Line — Who Will Win the Super Bowl?
This type of bet is very straight forward, and is one of the most popular betting options in football. All you need to do is pick the team that will win the Super Bowl. The teams will often have different odds, and you can tell which is the favorite because the number will be preceded by a minus sign (-) while underdogs have their number preceded by a plus sign (+).
Right now, the Chiefs are favorites to win the Super Bowl at around -167 odds. That means that if you bet $167 you will win $100 and get your $167 stake back — a total of $267. The Buccaneers are underdogs at +145, which means that if you bet $100 on Tampa Bay, you will win $145 and get your stake of $100 back — a total of $245.
Make sure you read our full betting preview for this game to give you a better idea of whether Kansas City or Tampa Bay is more likely to come out on top.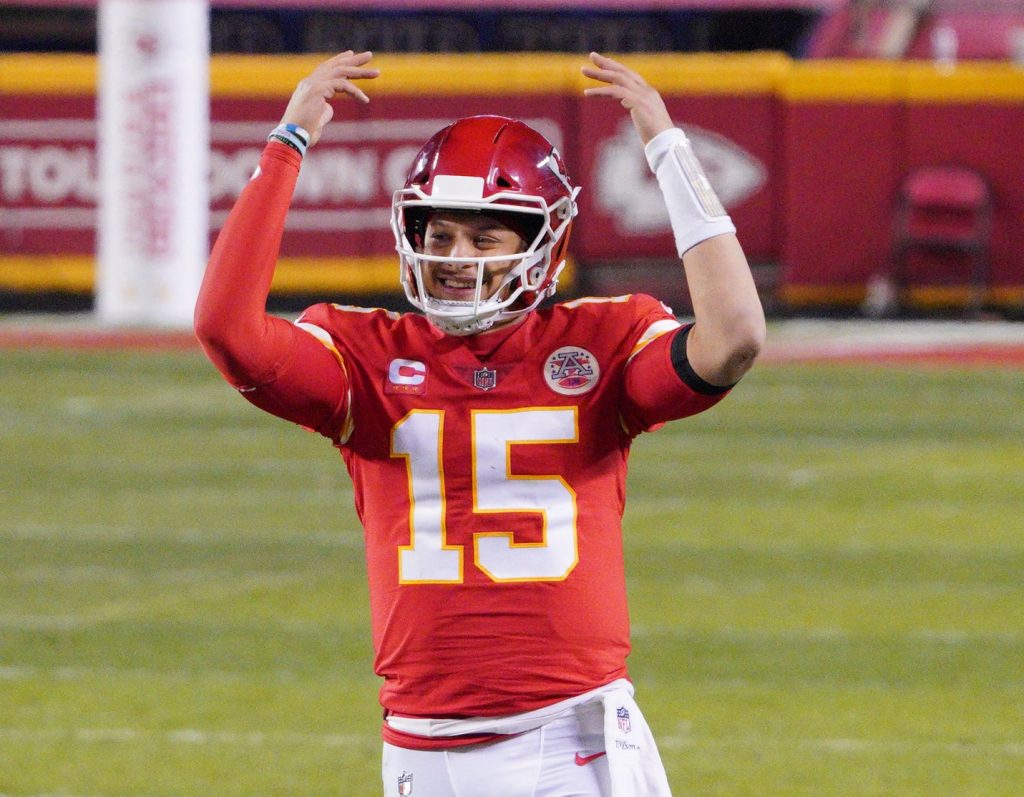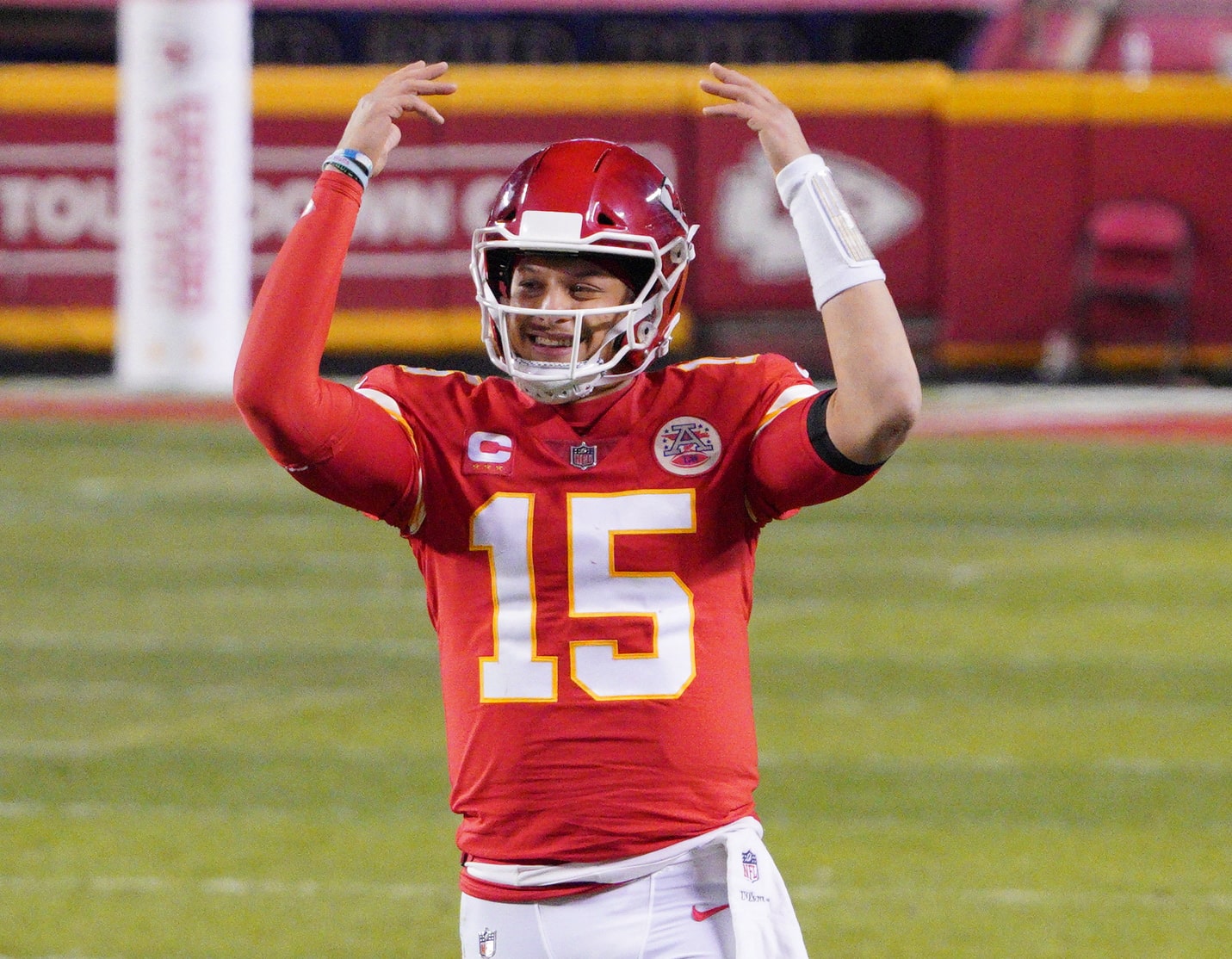 Point Spread — Which Super Bowl team will cover the designated number?
Spread betting is another popular type of bet in football and is also referred to as handicap betting. This wager isn't as simple as picking you will win, but rather how much you think they will win by or how close the underdog can finish.
To put it into the context of the Super Bowl, the Chiefs are currently 3.5-point favorites and the Buccaneers are 3.5-point underdogs. This will be displayed as:
Kansas City Chiefs -3.5
Tampa Bay Buccaneers +3.5
In order to win this bet, you need your team to cover the spread. So in this instance, if you bet on the Chiefs -3.5, then you need them to beat the Buccaneers by four points or more. If you bet on the Buccaneers +3.5, then you would either need them to win the game or lose by no more than three points. Odds for the spread are normally set at -110 for both teams, meaning that a bet of $110 would win you $100 and your $110 stake back.
Be careful to pay attention to what the spread number is, as some of these can have greater value than others. Remember that a field goal is worth three points and a touchdown and PAT is worth seven points. So there can be a big difference between betting on a team -2.5 and -3.5.
For all the best picks and predictions on the point spread for the Super Bowl, make sure you check out our full Chiefs vs. Buccaneers betting preview.
Game Totals — How many total points will there be in the Super Bowl?
This bet is similar to the point spread in that you will be given a designated number and you have to predict whether the total number of points scored in the Super Bowl will go over or under that total.
To put that into the context of the Super Bowl, the current game totals number is 56.5 and you have the option of betting on the total number of points to be 57 or more, or 56 or less. The game totals number will occasionally not have a decimal .5, and might just be set at 56. The same rules still apply as mentioned, but if it does land on 56 exactly, then that is regarded as a push and your stake is refunded.
Like the point spread, odds are normally set at -110 for both teams, meaning that a bet of $110 would win you $100 and your $110 stake back.
If you're not quite sure whether you think the total will go over or under 56.5 points, make sure you read our full betting preview with picks and predictions on the game totals for Super Bowl 55.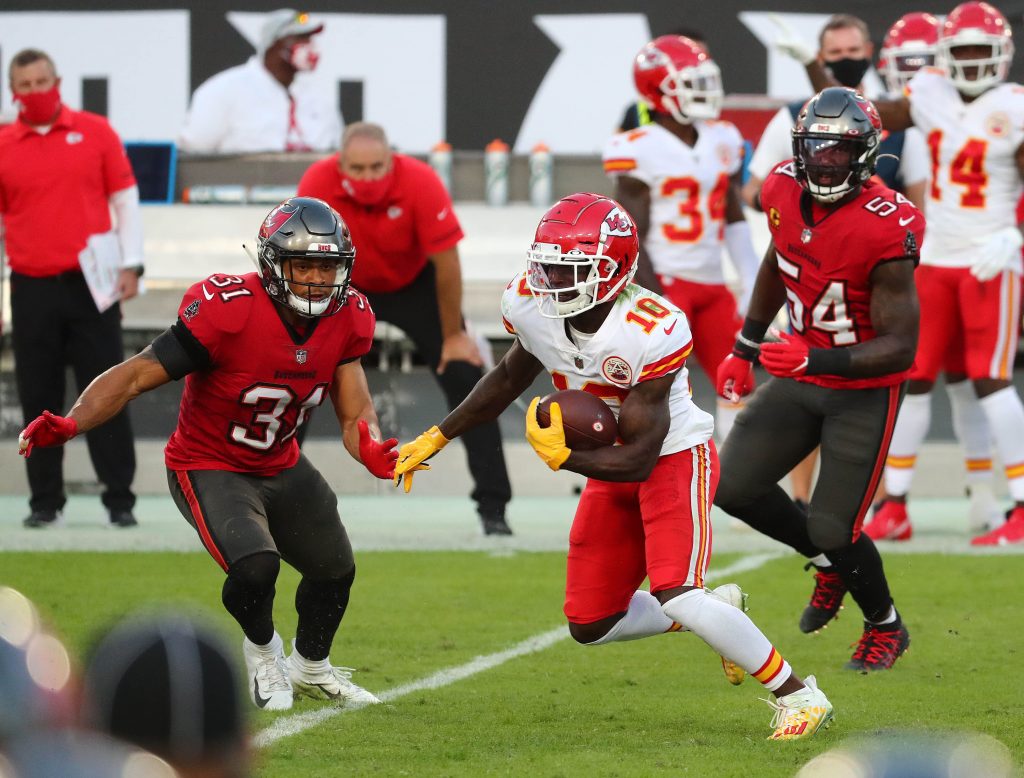 Super Bowl Prop Bets — From touchdowns to Gatorade showers
The Super Bowl is the perfect time for when sports betting and popular culture collide, with tons and tons of betting markets for you to bet on, also known as propositions (or props, for short).
In terms of the game itself, you can bet on team and player milestones on passing yards, receiving yards, rushing yards, touchdowns, and even who will be named Super Bowl MVP.
A lot of these markets, such as rushing yards, are similar to the game totals in that you will be given a specific number and you have to decide whether you think a player will go over or under that number.
However, the fun isn't restricted to just the on-field action. In fact, during the Super Bowl you can bet on all kinds of wacky markets, such as the length of the National Anthem, which color Gatorade will be dumped on the winning head coach, and even the result of the coin toss! You can also bet on the Halftime Show, headlined this year by The Weeknd, and choose which song you think he will perform first.
Here at Pickswise, we've put together betting guides for all those elements, which include recent trends, odds, as well as our very own picks and predictions. Make sure you check those out to get the edge on your sportsbooks.
Same Game Parlays — Multiple bets in one Super Bowl ticket
Betting a Super Bowl same game parlay is another way to really enhance your excitement. Effectively you are combining a bunch of single Super Bowl bets into one ticket, and you need all of those predictions to win. If even just one pick loses, the entire betting slip is considered a loss. However, the benefit of these is that you can get some pretty hefty odds.
If you'd like to know more about same game parlays, be sure to check out our handy guide, which details how they work and which sportsbooks currently offer them.
In-play betting — Making a bet during the Super Bowl
Betting isn't just restricted to before the Super Bowl — you can actually place wagers while all the action is taking place. Markets like Money Line, Point Spread and Game Totals are all available to bet on during the game, with the odds and lines changing with regards to what is happening on the field. The odds will constantly be updating with every touchdown, every drive, and every play, so if you see something that catches your eye, you have to jump on it fast!
Pickswise is the home of free Super Bowl Predictions. Our expert handicappers break down their best Super Bowl Picks, including our best free Prop Bets.