The Dog House: Three best NFL underdogs for Week 6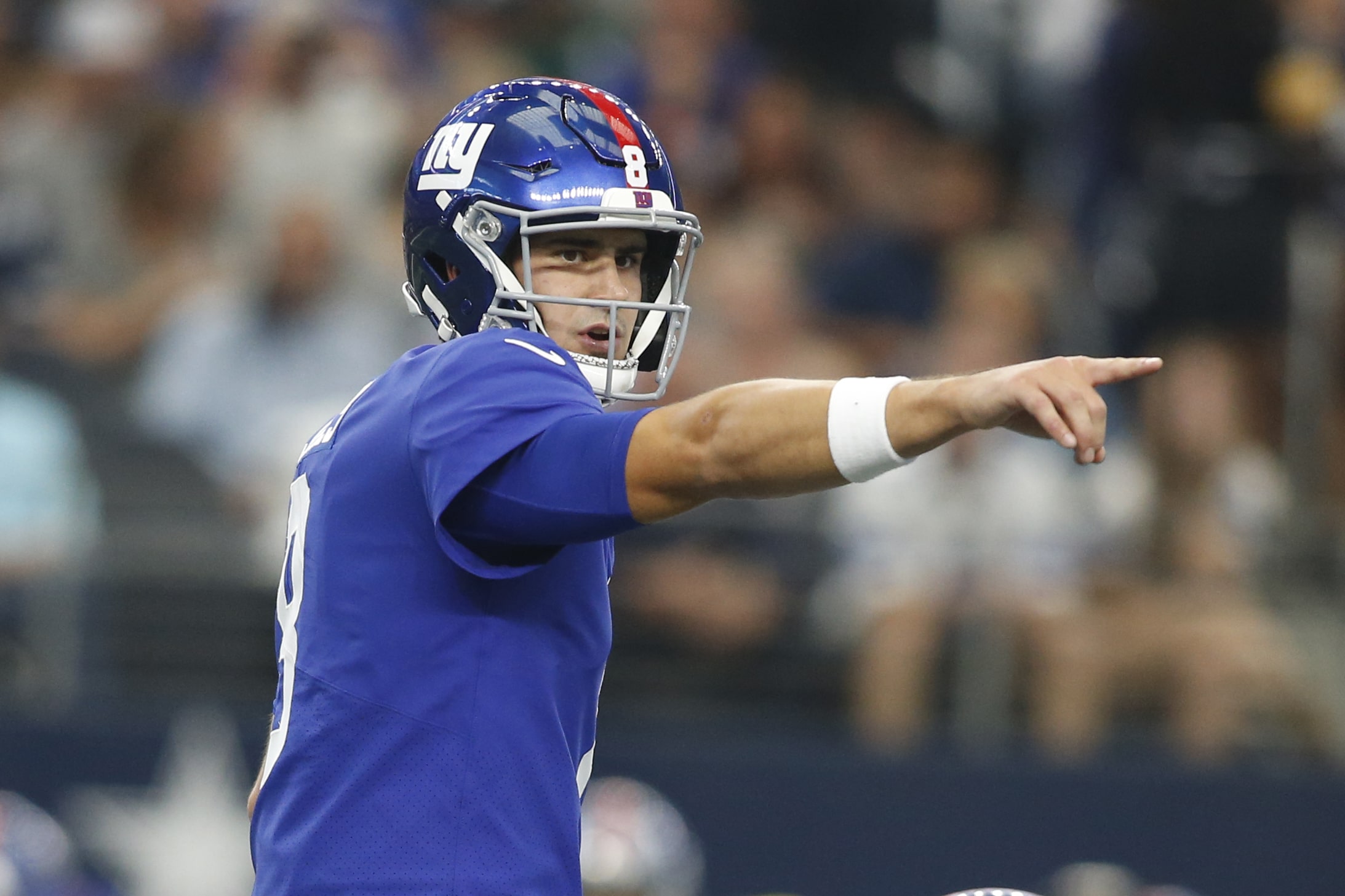 I can guarantee you that I am not under the influence of any substance at the moment. (That will make sense when you read the rest of this). Picking NFL underdogs means you have to go against the grain a bit. You have to zig while everyone else zags. It's a dirty game, people, but since you're reading this, you already know that. Here are 3 NFL underdogs that I think will cover and possibly win. Keep in mind that this article is 9-6 (+2.4 units) this season and I haven't even brought it up once. That's class right there.
On top of this article, you should definitely check out our experts' NFL picks this week. It's just a smart thing to do. Also, bets can be added to the card, so why not follow me on Twitter in case we get some last-second action? Once lineups are announced for some of these games, there is a chance for opportunity to knock.
New York Giants +10 (-110)
This seems crazy but do you know what else seemed crazy at one time? Fire. Imagine being the first person to see fire and then having to explain or even show it to someone. They probably killed that person (hopefully not). That's kind of how this is. I don't even know how to explain this pick but I have to. Daniel Jones is likely going to play and I think he will get Sterling Shepard and Darius Slayton back too. I know that the Giants just got smoked last week by the Cowboys but when Jones left that game, it was basically 10-10 (they scored from the 1-yard line on the next play after his injury). They were hanging even without Saquon Barkley. The Rams are definitely good, but coming east for a 1pm ET game to take on a 1-4 team may not get them out of bed. This game has backdoor cover written all over it. I think this NFL underdog is a biter.
Be sure to read our full game preview for Los Angeles Rams vs New York Giants
Arizona Cardinals +3 (-110)
I just went against the Rams for having to come east but go back and look how I phrased it. I said "for a 1pm ET game". That's next level stuff right there because the Cardinals are coming east but they're clean because this game is at 4:05pm ET. Not a true coming east narrative if you ask literally anybody. The Cleveland Browns are good. Even after giving up a gazillion points last week to the Los Angeles Chargers. Although, to me nothing even counts in that game after the Mike Williams PI call where he assaulted the defender and was still given the call. Anyways, even though the Browns should have won that game, the Cardinals look like a pretty live dog here. First of all they are undefeated. That's big. Second, they have a good enough defense to hold the Browns' run game in check. If Cleveland needs to throw the ball, will they be able to do that against an Arizona pass defense that's 4th in the NFL (DVOA)? This NFL underdog has a little bite.
Don't forget to read our full game preview for Arizona Cardinals vs Cleveland Browns
Detroit Lions +3.5 (-110)
It's wild to back the Lions here but come on people. Dan Campbell was up there crying last Sunday after the game. The man cares and even though the Lions are 0-5, the players care too. Their roster might be terrible but those players care and they play like it. They've covered this number against the Baltimore Ravens and Minnesota Vikings already, so let's not act like it's that crazy. The Bengals are coming into this one after a tough loss to Green Bay which we can excuse since it's Aaron Rodgers, but they didn't even cover this number on the road in Jacksonville the week before. Now we're supposed to just lay 3.5 on the road with them knowing they have the Baltimore Ravens on deck next week. It really looks like the Lions might be the move here.
Be sure to read our full game preview for Cincinnati Bengals vs Detroit Lions
Pickswise is the home of free NFL picks and predictions. Make sure to also check out our NFL parlays and NFL prop bets tabs for more expert picks.