The Match V: Bryson DeChambeau vs Brooks Koepka – preview and best bets
For the third time in the last four years, Thanksgiving week features Capital One's The Match. The fifth installment of the The Match overall, this one pits rivals Bryson DeChambeau and Brooks Koepka against each other in a 12-hole match play showdown.
It is taking place on Friday at Wynn Golf Club in Las Vegas, starting at 4pm ET and televised on TNT (there will be simulcasts running across other Turner platforms such as TBS, truTV, and HLN).
Bryson DeChambeau player profile
DeChambeau came out of the Covid-19 hiatus last summer and took the golf world by storm. Winning the 2020 U.S. Open was the main highlight and it propelled him to No. 4 in the official world golf rankings. The 28-year-old American cooled off just a bit this past season, but he still comes at No. 7 in the rankings. DeChambeau was in the running for the top spot in the FedEx Cup Playoffs heading into The TOUR Championship but lost to Patrick Cantlay in a playoff at the BMW Championship. Cantlay went on to win the Cup, while DeChambeau finished seventh.
The Dallas, Texas resident placed in the top 8 in 3 of his last 4 events of the 2021 campaign. However, he was a disappointment at the majors (46th at the Masters, 38th at the PGA Championship, 26th at the U.S. Open, and 33rd at the British Open). The 2020 U.S. Open is his lone major victory.
Brooks Koepka player profile
Nobody is more of a major specialist than Koepka. The 31-year-old American has won 8 PGA Tour titles in his career and exactly half of them have been majors: back-to-back U.S. Opens in 2017 and 2018 plus back-to-back PGA Championships in 2018 and 2019.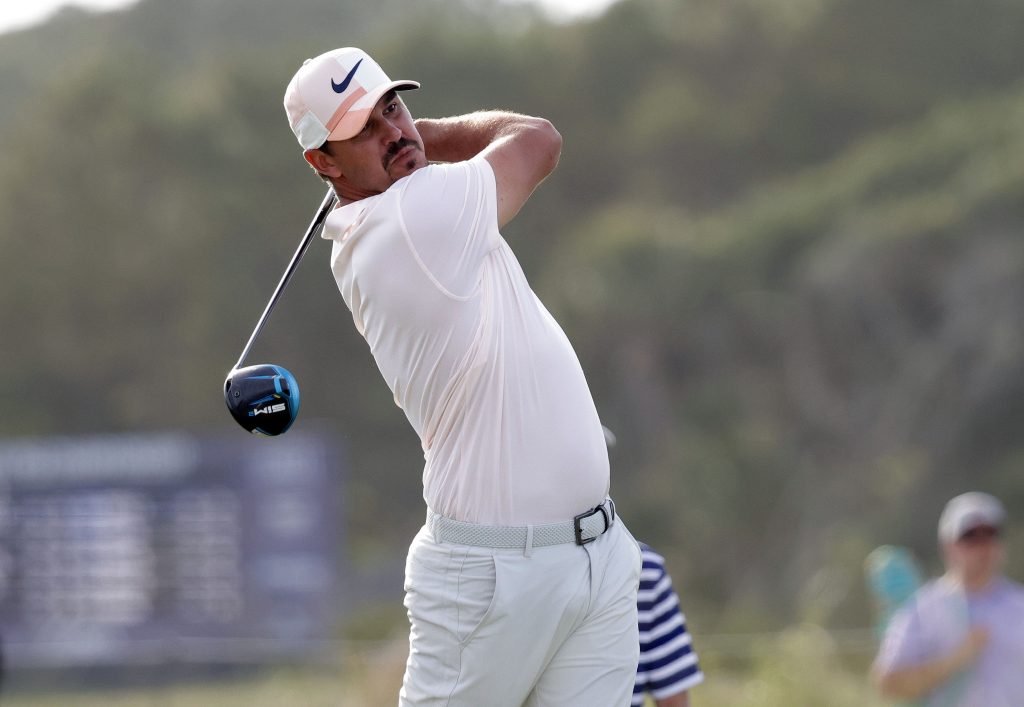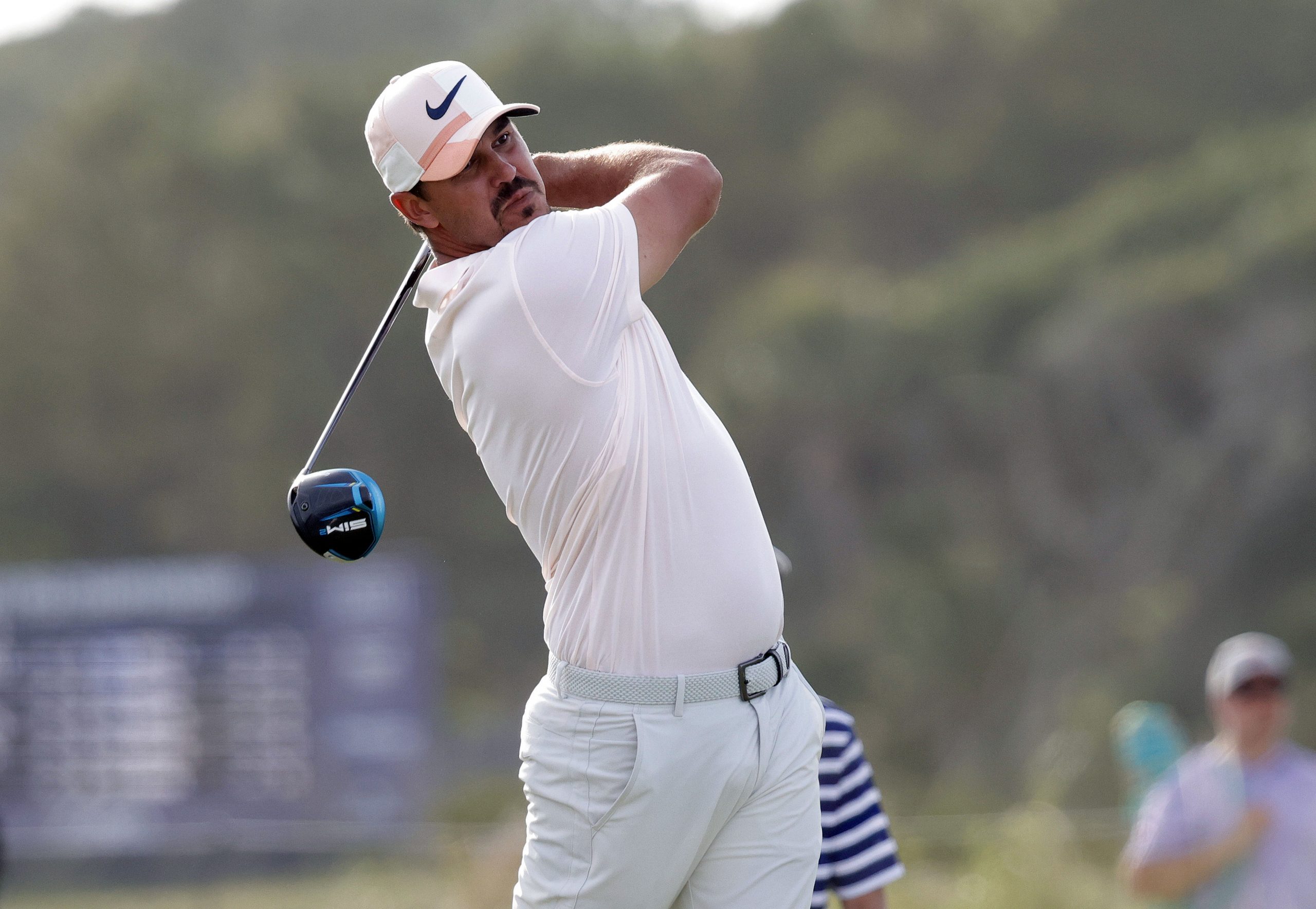 Injuries – and to a lesser extent a lack of interest in smaller tournaments – have been the only things holding him back. Koepka's major surge propelled him to No. 1 in the world, but he currently sits at No. 16. The Florida State product withdrew from The TOUR championship with a wrist injury and his results this fall have been uninspiring. He has missed 2 cuts in 4 stars during the fall swing and has no finish better than 38th.
Odds and best bets
Per DraftKings Sportsbook, DeChambeau is a -125 favorite to win The Match V; Koepka is a +105 underdog.
On holes 1, 2, 4, and 4, DeChambeau is a -180 favorite to hit the longest drive; Koepka is a +125 underdog. On hole 2 (a par 5), DeChambeau is +450 to make an eagle or better; Koepka is +500 on the same market and he is +115 to make exactly a birdie on the second. DeChambeau is -165 to be on the green in 2 shots on the second hole; Koepka is +250 to do so. On the par 3 third, each player is +650 to be within 5 feet of the hole with his tee shot.
Both golfers are +6500 to make a hole in one (there are 4 par 3s on the 12 holes). Any hole in one is +3500.
While the available prop bets at DraftKings are relative crapshoots, taking DeChambeau to win outright at -125 is a solid play. Although he has not yet played on the PGA Tour this fall, his late-summer stretch during the FedEx Cup Playoffs was encouraging. Koepka, on the other hand, has not been 100% from a physical standpoint (what's new?) and his recent results have suffered as a result.
You also have to think that a match-play format favors DeChambeau. His high-risk, high-reward game can cause problems in stroke play with occasional big numbers on holes. In match play, however, it doesn't matter if he loses a hole by one stroke or five. DeChambeau's superior current form and propensity for low scores make him the choice.
Pickswise is the home of free expert Golf Picks and Golf Predictions. Our PGA expert picks are published every Tuesday, so check out our latest golf picks, best bets, and analysis for this week's PGA tournament, now!