Tuesday NBA five-team mega parlay (+2619 odds): Suns ready to light it up against Nets
We have a rare cancellation in the NBA today, with the San Antonio Spurs vs. Detroit Pistons game being scrapped because of COVID-19 issues in the Spurs organization. Thus a seven-game slate has been reduced to six, but there is still plenty on offer. Among the teams in action are the Denver Nuggets, Boston Celtics, Toronto Raptors, Milwaukee Bucks, Los Angeles Lakers, and Brooklyn Nets.
Here's our five-team parlay for Tuesday:
Denver Nuggets ML (+115)
Memphis Grizzlies -1 (-110)
Minnesota Timberwolves +7.5 (-110)
Portland Trail Blazers -7.5 (-110)
Phoenix Suns ML (-154)
Parlay odds: +2619
For this play we mix in two favorites against the spread, one underdog and the points, and two outright winners (one favorite and one underdog). Let's break down each of the five legs one by one.
Denver Nuggets ML over Boston Celtics (+115)
Denver has won three in a row heading into its road date with Boston. All three of those came at home, but the Nuggets should be feeling especially good about themselves  after dealing the Lakers a loss this past Sunday. Nikola Jokic posted another triple-double and he has a very favorable matchup in this one. Heck, any matchup for Jokic is a favorable one these days—but the Celtics really don't have much of a defensive post presence. As a whole, Boston is struggling (has lost two in a row at the hands of Washington and Detroit) without Marcus Smart. Denver as an underdog has good value.
Be sure to check out our full game preview for Denver Nuggets vs. Boston Celtics.
Memphis Grizzlies -1 over New Orleans Pelicans (-110)
The Pelicans are one of the streakiest teams in the NBA, and right now they are in one of their cold streaks. They have lost three in a row, including twice as road favorites. New Orleans is a one-point road underdog in this one and it does not look like the spot in which this team will get back on track. The Grizzlies are by no means a juggernaut, but they have at least managed to win two of their last three contests. They have scored at least 124 points in their last four wins and that looks like a number they can get to at the Pelicans' expense. Ja Morant has posted double-doubles in each of the last three games, and when he is playing efficiently this Memphis squad actually looks quite good.
Be sure to check out our full game preview for New Orleans Pelicans vs. Memphis Grizzlies.
Minnesota Timberwolves +7.5 over Los Angeles Lakers (-110)
Referring back to Denver's recent win over the Lakers, it was impressive because it came by 17 points. In general, beating the Lakers is nothing to write home about these days. Anthony Davis reaggravated his Achilles' injury against the Nuggets and is out for the foreseeable future. Even with Davis on the floor, Los Angeles already seemed to be more interested in the playoffs than the regular season (and you can't blame them!). The Timberwolves are coming off a 116-112 defeat of Toronto in which Karl-Anthony Towns went for 20 points and 11 boards. He is starting to look like his normal self, which is why Minnesota should be able to keep this one close.
Be sure to check out our full game preview for Los Angeles Lakers vs. Minnesota Timberwolves.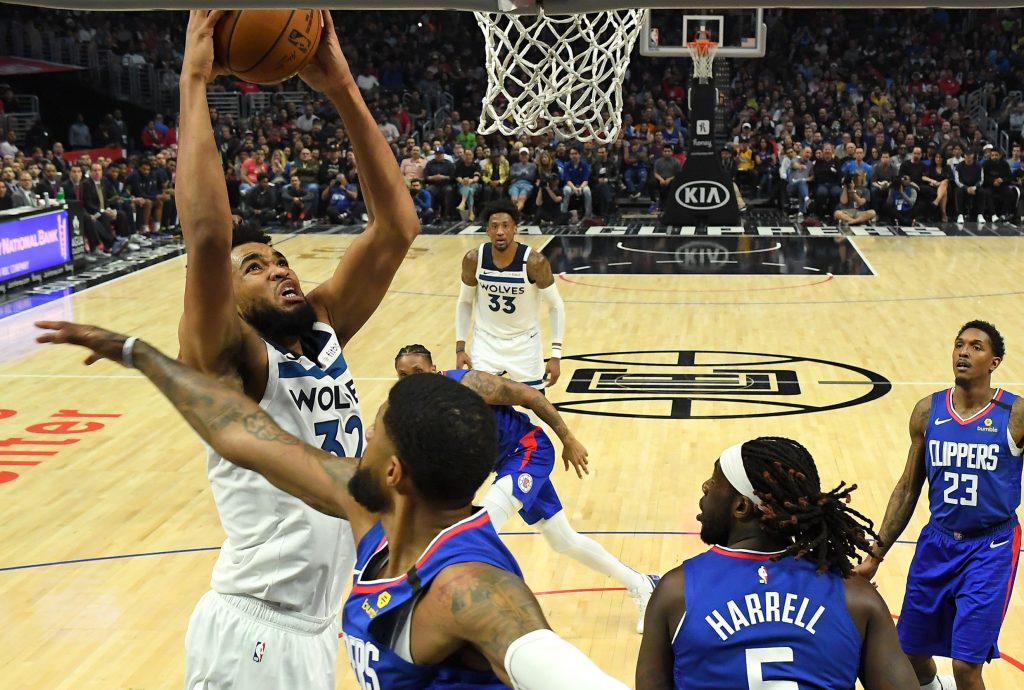 Portland Trail Blazers -7.5 over Oklahoma City Thunder (-110)
The Trail Blazers are still plagued by injuries, but they are starting to handle this kind of situation a lot better than in the past. Without Jusuf Nurkic, Rodney Hood and CJ McCollum, Portland has won six of its last seven and will be aiming for its fifth straight victory on Tuesday. Damian Lillard as usual led the way with 34 points and 11 assists during Sunday's 121-118 victory over Dallas. Oklahoma City has also been hit by the injury bug and will be without their leading scorer Shai Gilgeous-Alexander. This will be the fourth consecutive contest he has missed because of a sprained left knee.
Be sure to check out our full game preview for Portland Trail Blazers vs. Oklahoma City Thunder.
Phoenix Suns ML over Brooklyn Nets (-154)
The Suns have won nine of their last 10 and will look to keep their momentum going in a marquee matchup against the Nets. Kevin Durant is out with a hamstring injury, which means Phoenix has a good chance to take care of business. Brooklyn's relative lack of size—especially without Durant—could cause problems against a Suns squad that boasts Deandre Ayton, Frank Kaminsky, and Dario Saric. Led by veteran floor general Chris Paul, Phoenix is one of the most well-rounded teams in the association.
Be sure to check out our full game preview for Brooklyn Nets vs. Phoenix Suns.
Pickswise is the home of free NBA Picks and Predictions. Check out the latest NBA Prop Bets and NBA Parlays as well as NBA Best Bets from our NBA experts.