UFC 257: A look ahead to Poirier vs. McGregor 2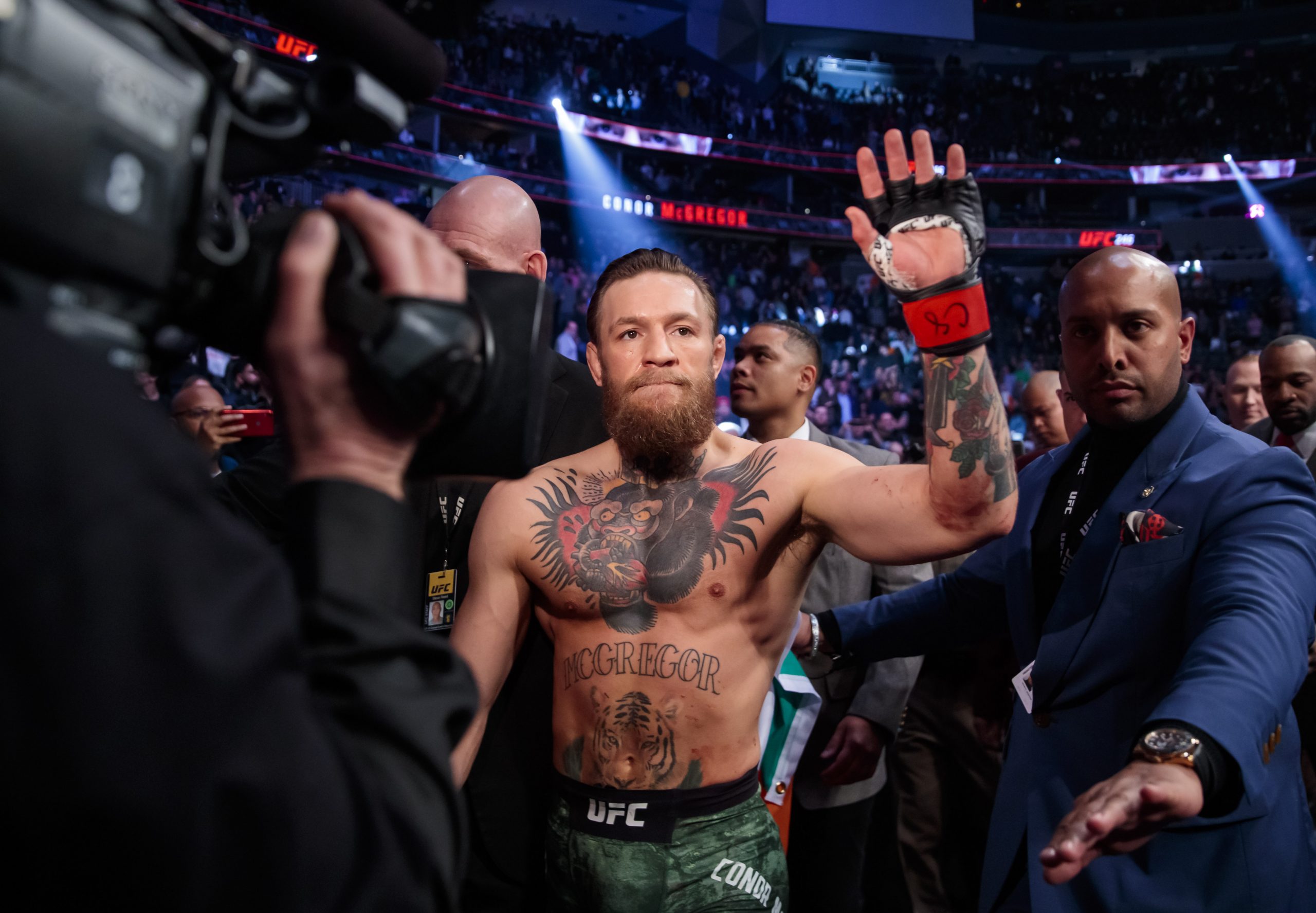 Perhaps the biggest fight of the year thus far is upon us and we are going to give you a brief history of these fighters, what to expect, and how this fight actually came to fruition given the ongoing pandemic.
A brief history of the fighters involved
Starting with the underdog, Dustin Poirier will be looking to move to 27-6 in his MMA career. He is currently 19-6 in the UFC. As a side note, two of his UFC wins were technically in World Extreme Cagefighting events. The WEC merged with the UFC in 2010 and all the fighters in the WEC moved to the UFC. Poirier has become known as a guy who is very balanced. He currently has 12 wins by KO/TKO, seven wins by submission, and seven wins by decision.
Conor McGregor makes his long-awaited return to the UFC after going about a year without fighting. He beat Donald Cerrone a year ago in January of 2020 by TKO in the first round. That fight took all of 40 seconds and marked McGregor's 19th career win by KO/TKO. He comes into this fight 22-4 in MMA and 10-2 in the UFC. He is a former Featherweight and Lightweight champion as well, and will be looking to regain his status in the coming year.
How we got here
I cannot help but think that this fight is happening because Khabib Nurmagomedov decided to step away from the UFC. Remember, Nurmagomedov was a perfect 29-0 in his MMA career and had a stranglehold on the Lightweight division. Both of our fighters here attempted to fight him and both lost by submission. Now with a vacant Lightweight title, Poirier and McGregor can make their case for a shot at reclaiming glory.
This is also a rematch from a fight held at UFC 178 in September of 2014. That fight ended in a first-round TKO victory for McGregor. Since that loss, Poirier has gone 9-2 in the Octagon, losing to just Michael Johnson (2016) and Khabib Nurmagomedov (2019) as mentioned before.
What to expect and keys to victory
In the rematch, I am expecting a much more even fight. Roughly six years in a very long time and Poirier is no doubt a completely different fighter. He is more than capable of pulling the upset, but still needs to be careful of the power McGregor has shown so often.
For McGregor, the keys to victory are pretty simple. He needs to keep this one standing and use his boxing ability to overwhelm Poirier. McGregor has just one win by submission, so he will likely want to avoid being on the ground at all costs. Especially because every one of his losses have come by submission.
The keys to victory for Poirier are a little more complex because of how balanced he has been over the course of his career. Poirier is very similar to McGregor in the amount of significant strikes he is landing. However, his grappling ability is much more prominent. If he can takedown McGregor, he has a real chance to pull the upset. He just needs to make sure he does not get knocked out first.
At Pickswise we provide free expert MMA picks and MMA Predictions for all of the top UFC Cards. Our UFC Predictions and Picks include a pick and analysis for all of the prelims and main card fights.