UFC
Back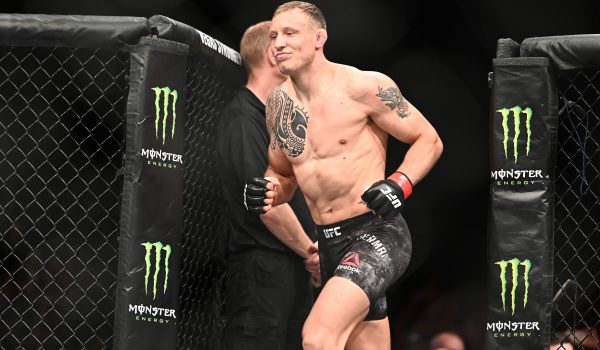 UFC Predictions: Fight Island 2 Figueiredo vs. Benavidez picks and best bets
The second Fight Island event is set to be a good one as we get yet another title fight for our Main Event. Besides this fight, there are plenty of other fights that we can find value in.
We'll share our UFC Fight Island 2 best bets here but head over to our main UFC Fight Island 2 predictions homepage, if you want, picks for every fight on the main and preliminary card. Please gamble responsibly when following our MMA picks and predictions.
UFC Fight Island 2 best bets
Main Card
Jack Hermansson (+100) Over Kelvin Gastellum
A bout between two top 10 Middleweights will be the Co-Main Event for UFC Fight Island 2. Jack Hermansson is the #6 Middleweight contender, while Kelvin Gastellum is the #7 contender.
Jack Hermansson comes into this fight 20-5 in the MMA and 7-3 in the UFC. What Hermansson has going for him is that he is an extremely balanced fighter. He is averaging 5.13 significant strikes per minute at an accuracy of 48%. He does not take an excessive amount of damage either, absorbing just 2.56 strikes per minute.
Hermansson can also take a fight to the ground, where he averages 2.23 takedowns per every 15 minutes. The good news is his takedown defense is 77%, so it is going to be tough for Gastelum to successfully land a takedown. Knowing how balanced Hermansson is, leads me to believe he can control this fight standing up or on the ground. That said, my pick would be Hermansson to pick up the win.
Gastelum has more UFC experience with his record of 10-5 in the top promotion. He has lost two fights in a row, including one against the Middleweight champion, Israel Adesanya. Gastelum is averaging 3.75 significant strikes per minute, but only at 43%. He does not offer much in the grappling game either, averaging just 0.8 takedowns per every 15 minutes at an accuracy of 35%.
Hermansson's striking ability is going to be the difference in this fight and for that reason, I will gladly back him at a short price.
Available in: NJ, WV, IN, CO

Luana Carolina (+110) Over Ariane Lipski
Luana Carolina will be looking to extend her UFC win streak to 2 fights when she takes on Ariane Lipski at UFC Fight Island 2. Her striking has been her greatest strength, where she is averaging 6.53 significant strikes per minute. Her striking accuracy is 50%. She also absorbs less damage than her opponent, an average of 3.83 strikes per minute. She is not keen to attempt many takedowns, but has a takedown defense of 100%.
Lipski certainly has more experience as an MMA fighter, having posted a record of 12-5. She is however, just 1-2 in the UFC and only just picked up her first UFC win in her most recent fight. She is showing rather decent striking ability, averaging 3.38 significant strikes per minute. The problem is that she only lands these strikes at 31%. Plus she is absorbing 4.62 strikes per minute, so her striking defense should be a concern.
I am expecting this fight to stay standing and for that reason, I like Carolina to go out and pick up a rather comfortable win.
Available in: NJ, PA, IN, CO

Last updated: Sat 18th July 2020