Wednesday NBA five-team mega parlay (+1888 odds)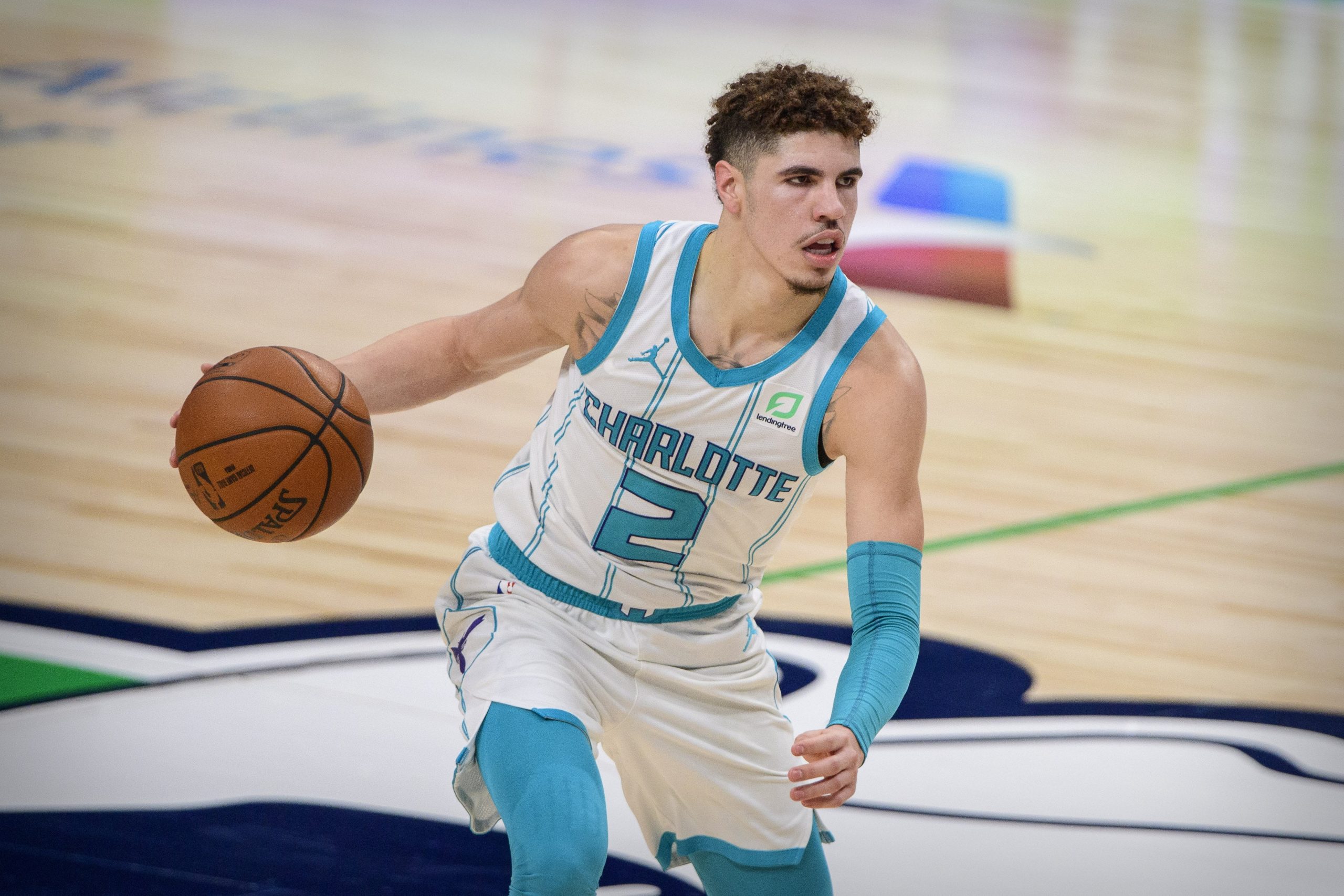 Wednesday's NBA slate includes an ESPN double-header that features the likes of Kevin Durant, Kawhi Leonard, Paul George, and Zion Williamson. Yes, the Brooklyn Nets, Los Angeles Clippers, and New Orleans Pelicans are all in action. The Dallas Mavericks, Milwaukee Bucks, and Los Angeles Lakers are also taking the court. Sure it's not all good news, as there are two coronavirus-related postponements (Utah-Washington and Orlando-Boston). Nonetheless, the lineup remains extremely intriguing—more than enough to choose from for a potentially lucrative mega parlay!
Here's our five-team parlay for Wednesday:
Hornets +4.5 (-110)
Grizzlies ML (+130)
Lakers ML (-380)
Suns -5 (-110)
Parlay odds: +1888
For this play we mix in two favorites against the spread, one underdog and the points, and two outright winners (one favorite and one underdog). Let's break down each of the five legs one by one.
Charlotte Hornets +4.5 over Dallas Mavericks (-110)
Charlotte has won four games in a row, three of which have come as at least a five-point underdog. It stands to reason that the Hornets can certainly cover again against the Mavericks and perhaps even win outright. Gordon Hayward has been on fire, averaging 29.3 points per game during this winning streak. In addition to Hayward, Charlotte has four other guys averaging at least 11.0 points per game. Kristaps Porzingis is expected to make his 2020-21 debut for Dallas, but it would not be surprising to see some rust. On top of that, the Mavs also have a couple guys out due to Covid-19 issues—so their depth may be a problem.
Brooklyn Nets -5.5 over New York Knicks (-110)
Assuming Kevin Durant suits up on Wednesday (it's the second game of a back-to-back situation for the Nets), a -5.5 spread has great value. Brooklyn is coming off an impressive 122-116 win over Denver on Tuesday; when you have some momentum, why not get right back out there and try to keep it rolling? Durant has been in outstanding form since missing four games due to coronavirus protocols, whereas the Knicks are anything but confident at the moment. New York was a surprising 5-3 through eight contests but has since lost three in a row. It is also worth noting that fatigue won't just be a factor for the Nets, as the Knicks are playing their fifth game in the span of eight days. Even more reason to like Brooklyn here is that New York shooting guard Alec Burks is expected to be sidelined by an ankle injury. Burks, who has been out for two weeks, is the Knicks' second-leading scorer at 20.7 points per game. Even at full strength, the Knicks are pathetic on offense. They are second-to-last in the NBA in scoring at 100.1 points per game.
Memphis Grizzlies ML over Minnesota Timberwolves (+130)
Yes, Memphis is without Ja Morant, Jaren Jackson Jr., and Justise Winslow. However, this team has fared okay without Morant. The Grizzlies have won their last two and are 3-1 overall on the road this season, so paying a visit to the Target Center will not be a particularly daunting task. They are staying afloat thanks in part to Jonas Valanciunas, who will be especially crucial on Wednesday in neutralizing Minnesota big man Karl-Anthony Towns. Additionally, Memphis shooting guard Desmond Bane has been among the most productive rookies in the league.
Los Angeles Lakers ML over Oklahoma City Thunder (-380)
The Lakers boast the league's best point differential in away games this season at +10.8 points and they are 7-3 against Western Conference opponents. Both of those trends point to another victory when LeBron James and company visit Oklahoma City. Heck, everything points to another victory. James is having no issues on the heels of a shortened offseason, averaging 24.0 points, 8.3 rebounds, and 7.7 assists in 32.5 minutes per game. Anthony Davis and Kentavious Caldwell-Pope are back from minor injuries, so the defending champions are at full strength. This is the second game of a back-to-back situation for L.A., though, so the money line is the way to go instead of giving so many points. This is the safe play of the parlay.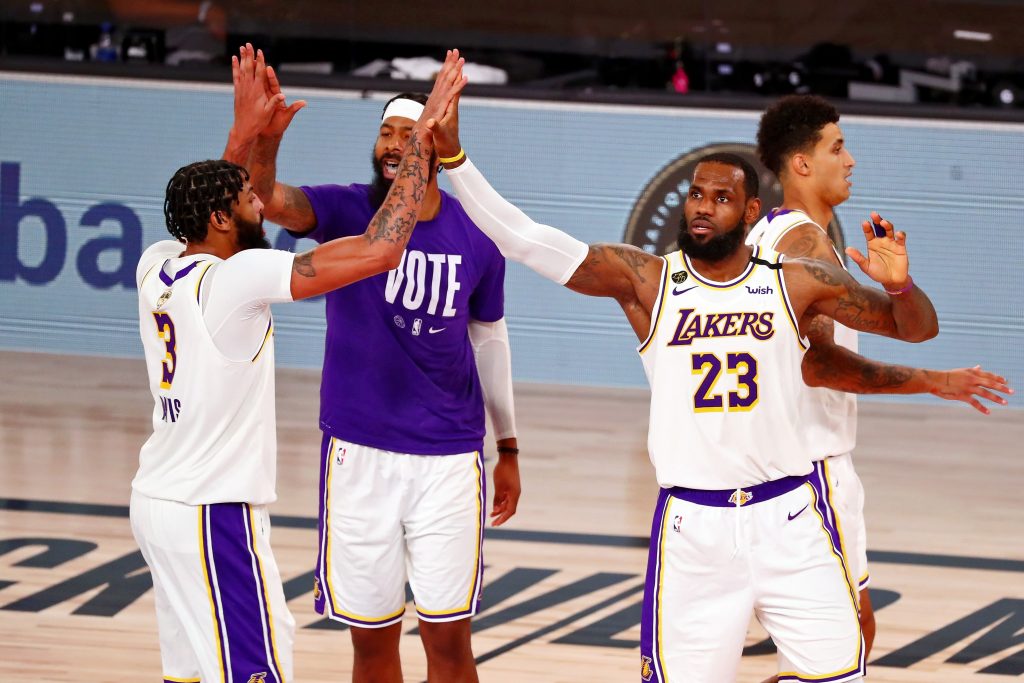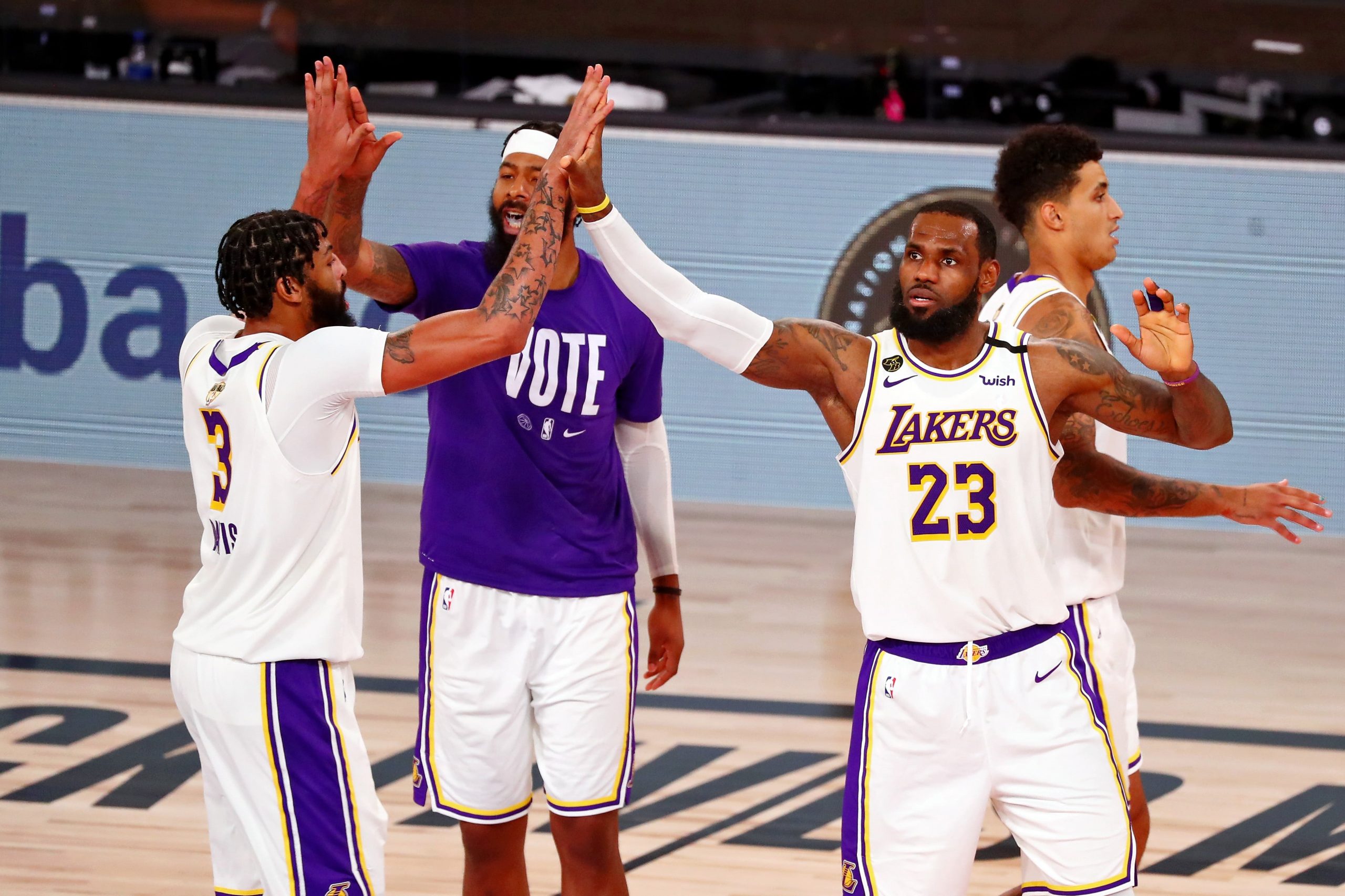 Phoenix Suns -5 over Atlanta Hawks (-110)
The Hawks' dynamic offense was really clicking earlier in the season, but they have stalled of late. They scored more than 120 points in each of their first four games only to fall short of that mark in every single game since. Atlanta is still missing Danilo Gallinari, while Bogdan Bogdanovic is also out due to a recent knee injury. There is no longer much flow in this Trae Young-led offense and there have been some reported disagreements between Young and John Collins. For Phoenix, Devin Booker might still be the most underrated player in the league and the addition of Chris Paul has—as expected—provided immediate help. Paul has really unlocked Booker and Mikal Bridges; that's a big reason why the Suns are 7-4.
Pickswise is the home of free NBA picks and predictions. We will cover all the big offseason news before making picks for every game during the 2021 season.