What's next for the 76ers? Breaking down the fallout from an unmitigated disaster
There's no sugarcoating it. The 76ers' season finished in absolute disastrous fashion. Philly was embarrassed on their own court, falling in a pitiful Game 7 to the Hawks. Only one thing is for certain: major changes are coming. It's often said the definition of insanity is doing the same thing over and over again and expecting different results, and the 76ers just can't afford to run it back one more time.
They've tried hard with this current core, and it just hasn't worked. The only question now is what exactly GM Daryl Morey will do. He's definitely going to try something audacious, and this current group has taken the floor for the last time together no matter what. Let's break down what 76ers fans can expect this offseason, and what it means for their 2021/22 season:
Ben Simmons has to go
There's just no alternative. If there was any chance Simmons would return next season, Doc Rivers and Joel Embiid both squashed it by throwing him under the bus in their respective post-game press conferences. Morey will almost certainly be working the phones looking to unload Simmons and his massive contract, and his trade value wasn't helped by those press conference quotes.
The team needs a point guard that can shoot, and create his own shot, plain and simple. Embiid is a star, but in today's NBA you just can't build a championship team around a center without elite guard play. Look at what happened to the Nuggets and Nikola Jokic once Jamal Murray went down with his ACL tear.
Simmons is still only 24, is an elite defender, and not too long ago was looked at as a budding superstar, so Morey should be able to get something for him. A Simmons deal is far from the only move he'll need to make, though.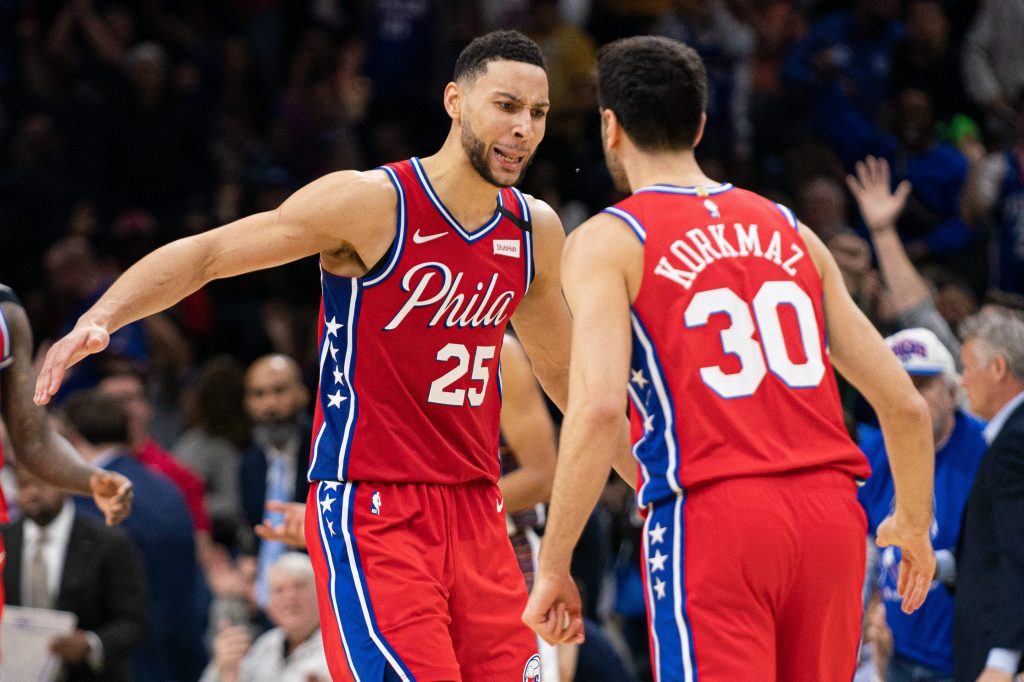 It seems like the 76ers have never had a competent backup big behind Embiid, and Dwight Howard was borderline unplayable in this past series. Howard is a free agent, and he needs to be allowed to walk. Finding a real backup center who won't kill the team when Embiid needs to rest would go a long way toward keeping Embiid fresh for the playoffs.
All is not lost
All of that being said, the future isn't at all bleak for the 76ers. Despite the current media narratives, there's still a lot to be excited about here. Seth Curry has established himself as one of the best shooters in the league, and he was unconscious in the playoffs. He's under contract at a very reasonable $8 million for the next two seasons.
Tyrese Maxey flashed a ton of potential in his rookie season, and looks like he's going to be a steal at pick 21. He's only 20 and had 16 points off the bench in an elimination game in Game 6. Matisse Thybulle is still developing and is already an elite on-ball defender.
Embiid is going to remain dynamic on both ends of the floor, and it's important to remember he was playing with a torn meniscus during these playoffs. If he had been at full strength, the story might be a lot different.
We get so caught up with recency bias in sports fandom, that it's easy to forget the 76ers were the one-seed for a reason. They had a fantastic regular season, going 49-23, and that was despite Simmons' regression. All is not lost, and there are many paths forward. The Process hasn't panned out like hoped so far, but there still may be light at the end of the tunnel.
Make sure you read our Atlanta Hawks vs. Milwaukee Bucks series preview