NBA playoffs Eastern Conference Finals series predictions – Atlanta Hawks vs. Milwaukee Bucks: Can Giannis get over the hump?
And then there were four….
Although only one team still remaining is a serious underdog (the Atlanta Hawks), it's not like the other three were locks to make it this far. In fact, the No. 1 seed in each conference is gone. Joining the Hawks in the in the conference finals are the Milwaukee Bucks, Phoenix Suns, and Los Angeles Clippers. While the Suns and Clippers have already played Game 1 out West and will contest Game 2 on Tuesday, Bucks vs. Hawks does not get underway until Wednesday. That's because both East teams are coming off second-round series that went the full seven-game distance.
Let's take a look at what's in store for the rest of the NBA playoffs, with a focus on the upcoming Eastern Conference festivities.
NBA Championship Odds
Here are the current odds on each remaining team to win the NBA championship, courtesy of FanDuel Sportsbook:
Milwaukee Bucks: +105
Phoenix Suns: +150
Los Angeles Clippers: +800
Atlanta Hawks: +1100
Check out our same game parlay for Game 2 of Los Angeles Clippers vs. Phoenix Suns (+1470 odds!)
Atlanta Hawks vs. Milwaukee Bucks Predictions
Series odds
Milwaukee Bucks: -460
Atlanta Hawks: +360
For obvious reasons, the Bucks are massive favorites in the East finals. Giannis Antetokounmpo and company dismissed the second-seeded Brooklyn Nets and the No. 1 seed Philadelphia 76ers were ousted by the Hawks. How close was Milwaukee to being eliminated, though? Well, not only did the Bucks go to seven games, but Game 7 on Saturday night also went to overtime. Moreover, Kevin Durant's game-tying shot at the end of regulation was an inch away from being a winning three-pointer instead of a two. Nonetheless, Milwaukee managed to get into OT and ended up triumphing on the road 115-111. Head coach Mike Budenholzer's club preceded that series with an impressive four-game sweep of the defending Eastern Conference champion Miami Heat.
As good as the Bucks look, they certainly won't be taking Atlanta lightly; at least they shouldn't be. After all, the upstart Hawks are afraid of nothing. They were underdogs against the New York Knicks in round one but dominated that series in five games, setting the stage for dramatics against Philadelphia. Although the Sixers went 29-7 at home during the regular season, the Hawks amazingly won three of four contests inside the Wells Fargo Center. That includes an unbelievable comeback from 26 points down in Game 5. There is clearly no situation from which Atlanta can be counted out, especially when a series hasn't even started.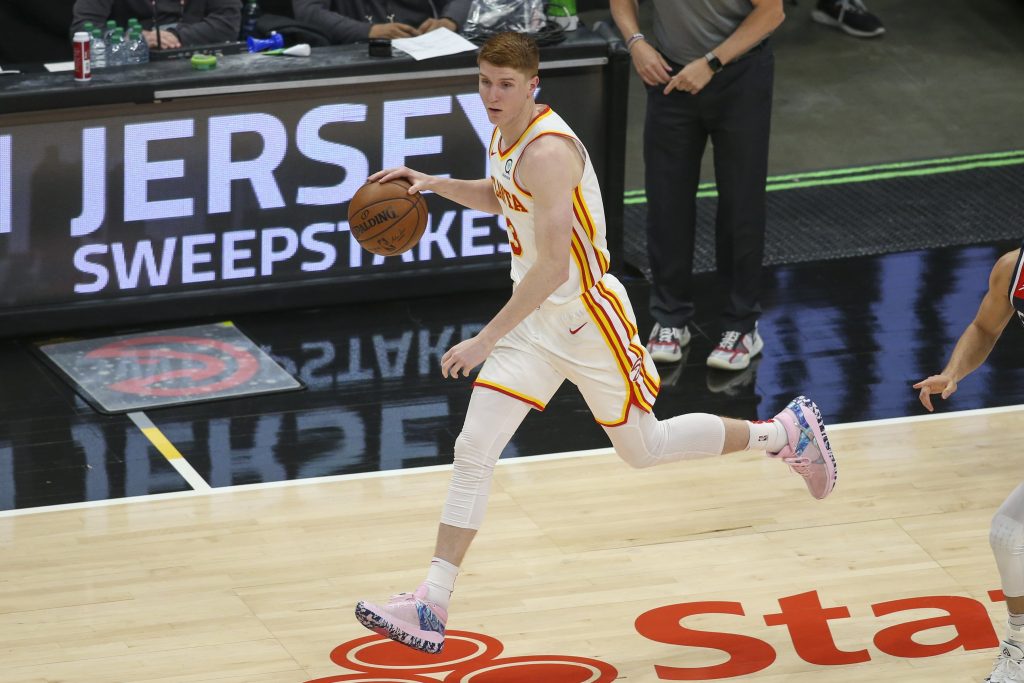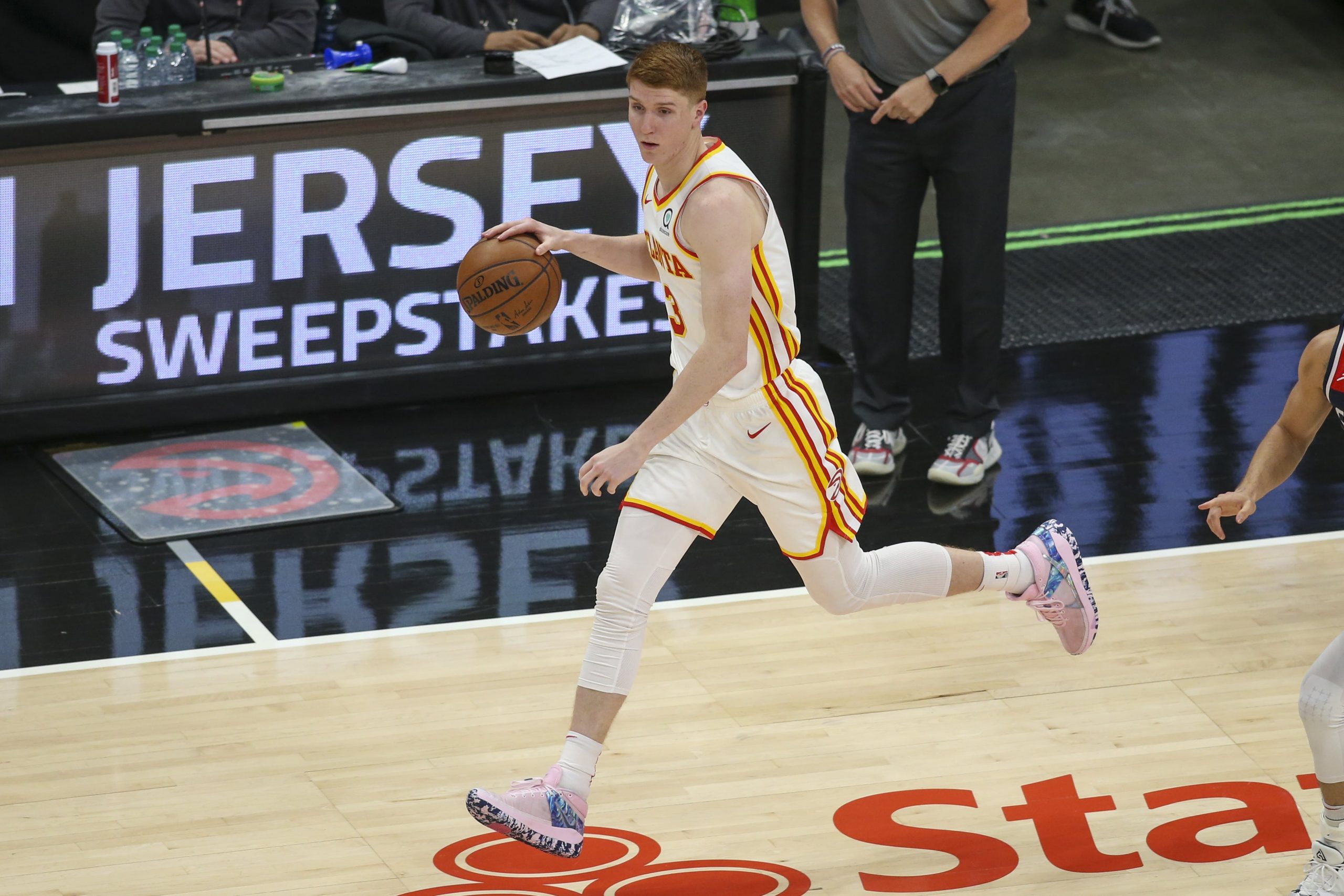 Regular-season head-to-head meetings
The Bucks and Hawks squared off three times during the regular season, with Milwaukee taking two of the three games. However, only once did Atlanta have Trae Young at its disposal. Young played in the second meeting on April 15 and the Bucks prevailed 120-109 in Atlanta. The Hawks also faced Milwaukee at home 10 days later and despite missing Young they pulled off a 111-104 upset. In the only head-to-head matchup that took place at Fiserv Forum, Budenholzer's bunch beat his former team 129-115 on Jan. 24. In three games against Atlanta, Antetokounmpo averaged 24.3 points, 11.0 rebounds, 4.7 assists, and 1.3 steals.
Analysis
First of all, credit to the Hawks for making it this far. They were 14-20 at the end of February and fired head coach Lloyd Pierce. Ever since Nate McMillman took over as interim, pretty much everything—aside from a lot of injuries—has been coming up roses for Atlanta. Trae Young has been incredible the whole season and sidekicks like John Collins, Clint Capela, Bogdan Bogdanovic, Danilo Gallinari, and Game 7 hero Kevin Huerter have taken turns coming up with clutch support.
There is some bad news, however. Young has a banged-up shoulder, Bogdanovic is dealing with a sore knee, and De'Andre Hunter is already out. It also has to be said that the Hawks benefited from a favorable draw. The Knicks overachieved in the regular season to get the No. 4 seed and the 76ers quite simply played an awful series. Joel Embiid was playing on a partially torn meniscus and Ben Simmons was dealing with issues that will be talked about all summer and fall. Milwaukee has no such problems.
Given that Antetokounmpo is perfectly healthy, he will be an even bigger matchup problem for Atlanta than Embiid. Although Seth Curry got hot for Philly, Khris Middleton and Jrue Holiday can spread the floor even better than Curry and Tobias Harris. The Hawks are good enough and confident enough to make this series interesting…but not the extent that they will win it. Look for Milwaukee to finally get over the hump and earn a spot in the NBA Finals.
Prediction: Bucks in 6
Be sure to check out our full game preview for Game 1 of Atlanta Hawks vs. Milwaukee Bucks
Pickswise is the home of free NBA picks and predictions. Make sure to also check out our NBA parlays and NBA prop bets tabs for more expert picks.