2021 NFL season betting recap: A look back at a wild year of wagering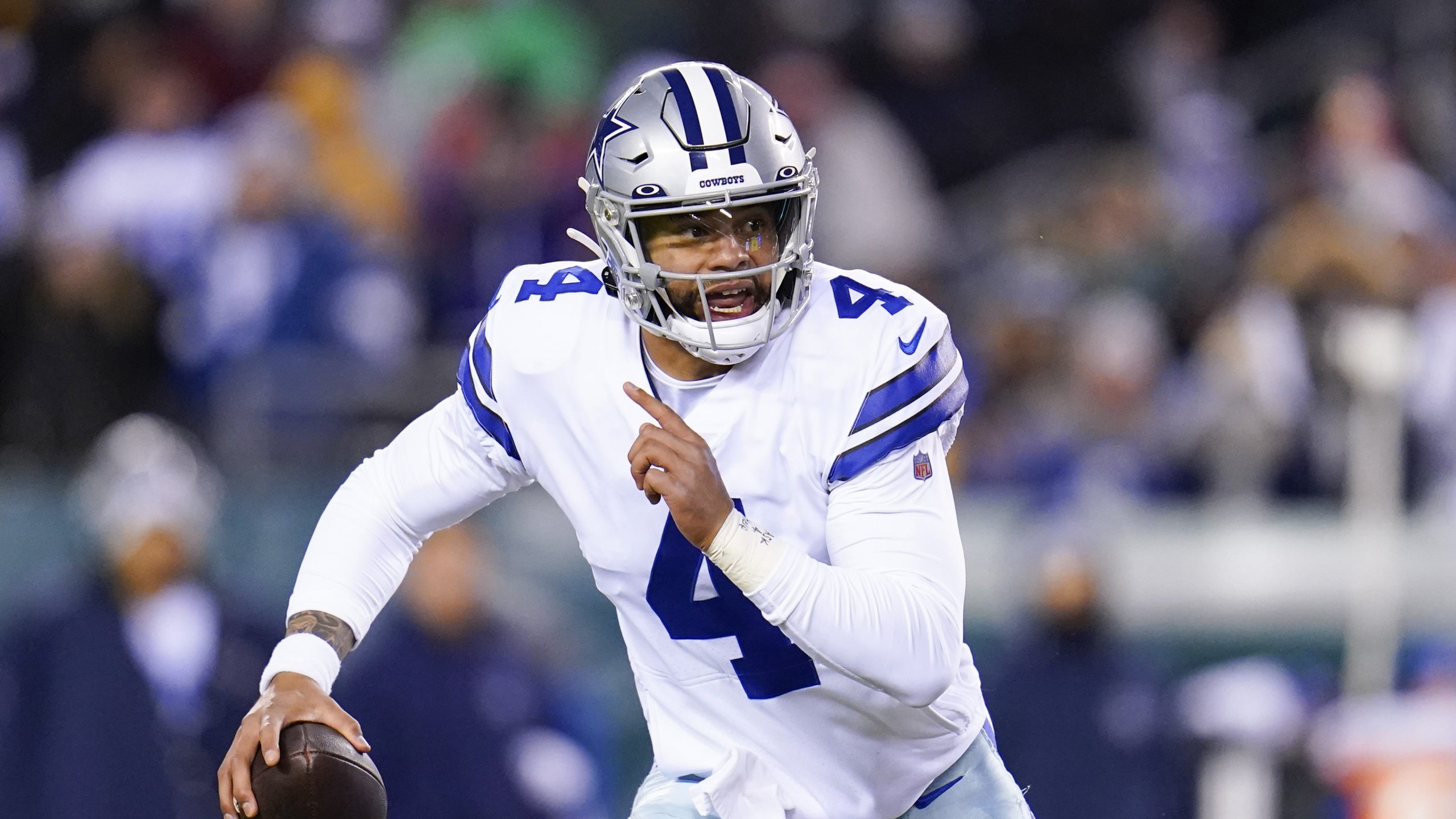 Don't cry because it's over, smile because it happened. The 2021 NFL regular season is in the books, and it was a heck of a ride. Most importantly, I hope this NFL season was profitable for you. The playoffs are right around the corner, and we'll have a ton of content to get you primed. We'll of course have free picks on the side and total for every postseason game, and a bunch of articles with everything from props to same game parlays that you can find in our 'NFL news' section.
But before we turn our attention fully to the playoffs, let's take a look back at everything that happened from Week 1-18. Here's your full betting recap from the 2021 NFL season:
A year for unders and underdogs
Are you a fan of scrappy underdogs as well as punts? Well then the 2021 NFL season was one for you. Both underdogs ATS and the under finished well above 50 percent. Underdogs went 139-125-3 against the spread, good for a cash rate of around 52.7 percent. That's almost exactly what's needed to be profitable long-term. Meanwhile, the under went 146-124-2 (54.1 percent), as games were consistently a bit lower scoring than last year.
While blindly betting underdogs on the spread might not have made you much money, since 52.7 is just a hair above the profitability threshold for bets at -110, blindly betting underdogs on the money line would have been a whole different story. As my colleague Jared Smith pointed out, if you had blindly bet one unit on every single NFL underdog money line, you would've finished the season up over 20 units.
If you blindly bet $100 on every underdog ML in the NFL this regular season, you finished up $2,055 🤑

— Jared Smith (@jaredleesmith) January 10, 2022
Cowboys, Packers are most profitable teams
It's often said that you can find value by fading some of the league's most popular teams, with the conventional wisdom being that popular demand will cause them to be overvalued in the betting market. That certainly wasn't the case for the 2021 season. Arguably the league's two most popular teams, the Cowboys and Packers, were also the two most profitable. Dallas went an impressive 13-4 ATS, while Green Bay was 12-5.
Both those teams had great seasons and are Super Bowl contenders in the NFC. But the *third-most* profitable team couldn't be any more different. This one might surprise you, but the next best ATS team was the Lions. Yes, you read that right. It might not have seemed like it as the losses piled up, but Detroit actually finished 11-6 against the number. That's pretty incredible for a team that finished 3-13-1 in the standings. Dan Campbell's squad sure knew how to fight until the final whistle.
Kupp is the king of props
One player managed to cash tickets for bettors even more often than either the Cowboys or Packers — Cooper Kupp. The Rams receiver, who is coming off a historical season in terms of catches and yards, also put up historical numbers at the betting window. Kupp managed to go over his receiving yardage total in a whopping 14 of 17 games. By the end of the season oddsmakers were setting his lines well into the triple digits, and it still just didn't matter. Consistent wouldn't even begin to describe his output, and we might not see a season like this for quite some time.
Panthers, Jaguars bring up the rear
We'll call these teams the anti-Kupps. Things couldn't have gone too much worse for the brave souls who dared to bet on the Panthers and Jaguars this season. Both teams were dysfunctional on offense for almost the entire year, so it's not too surprising they struggled to keep games close. Both Carolina and Jacksonville went just 5-12 ATS.
At least the Jags had a rookie quarterback, a roster coming off a 1-15 season, and an all-time bad head coach in Urban Meyer. What's the Panthers' excuse? Matt Rhule is getting another year in Carolina and it's anyone's guess who will be lining up under center next season, so I wouldn't be shocked if they end up on this list once again in 2022.
Biggest upsets?
It wouldn't be a true season recap without reflecting on the year's biggest upsets. The Jaguars tied for the worst record against the spread, but they *did* also pull off two of the biggest stunners this season. First they shocked the Bills as an underdog of more than two touchdowns in Week 9, then ruined the Colts' season as an underdog of more than two touchdowns once again in Week 18.
The Lions did so great ATS, that it's only fitting they also scored one of the biggest outright upsets of the year. In Week 15 Detroit completely embarrassed the Cardinals, not just beating them but trouncing them by a score of 30-12. And who can forget the Mike White game? When the Jets came out of nowhere with an inexperienced backup quarterback to beat the Bengals as a double-digit' dog in Week 8.
Pickswise is the home of free NFL Picks and NFL Odds. Check out the latest NFL Prop Bets and NFL Parlays as well as expert NFL Underdog Picks and NFL Computer Picks.