Best Monkey Knife Fight picks for Thursday Night Football: Pittsburgh Steelers vs Minnesota Vikings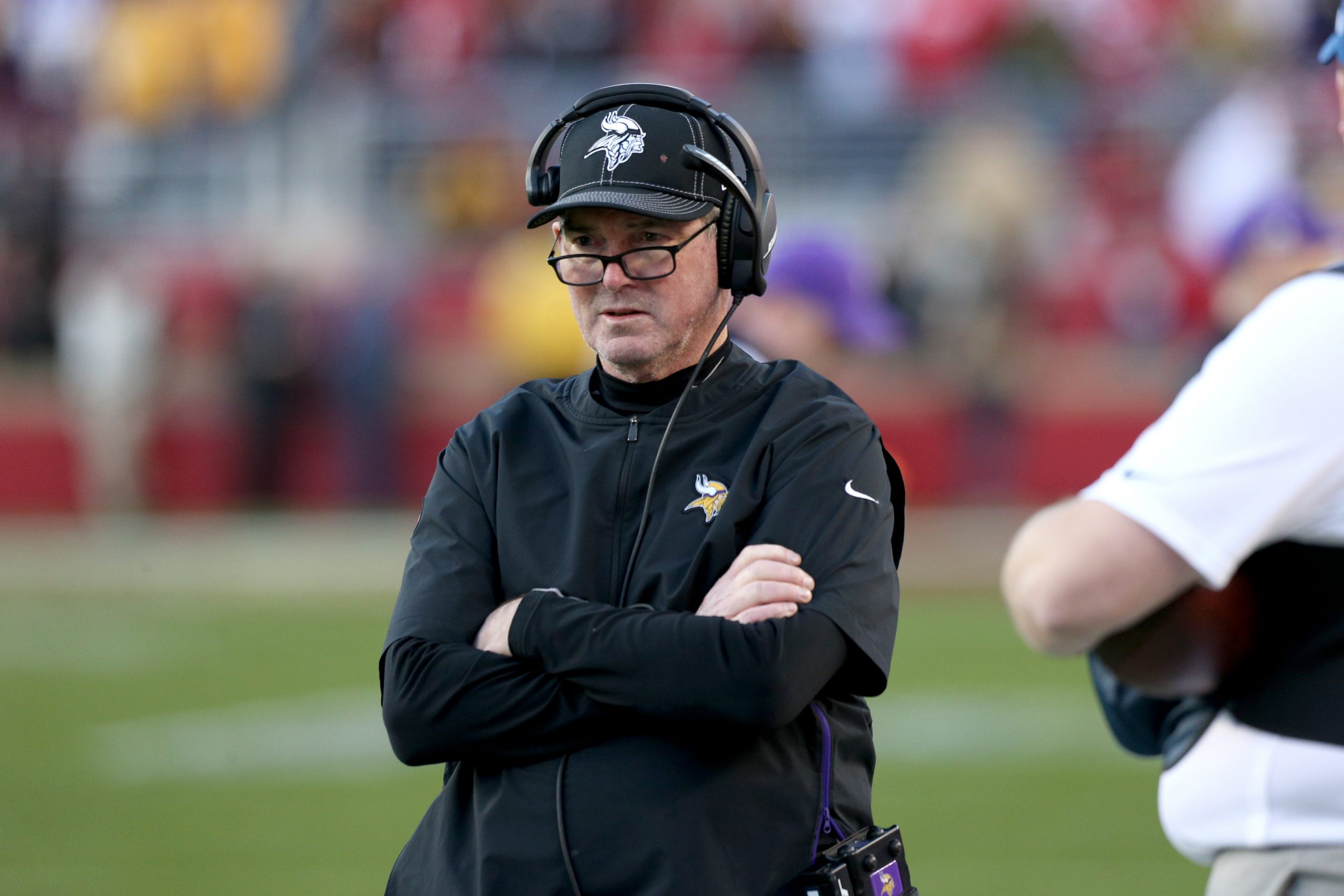 Thursday Night Football is back for Week 14. As we approach the home stretch of the 2021 NFL season it'll be an interesting cross-conference matchup between the Pittsburgh Steelers and Minnesota Vikings. Will the Vikings bounce back from their embarrassing loss to the Lions, or will the Steelers follow up on their upset over the Ravens? The spread is at right about 3 points with the Vikings being a modest favorite. We of course have our own thoughts on the side and total, but right now we're talking Monkey Knife Fight and the games they have available to play for TNF.
MKF is one of the fastest-growing daily fantasy sports sites in the U.S. with a unique offering of player props games. You don't have to play against a bunch of professionals with algorithms and it's super easy to use.
Here are my favorite couple of MKF plays for Thursday Night Football.
Don't forget to check out our free NFL picks on the side and total for every game in Week 14!
New Monkey Knife Fight customers can take advantage of the promotion below and claim their 100% deposit match up to $100!
Monkey Knife Fight More or Less – Kirk Cousins more than 255.5 passing yards, Ben Roethlisberger less than 245.5 passing yards
Looking at this passing yards More or Less, I'm going more for Cousins and less for Roethlisberger. Let's start with primetime Kirk. He won't have Adam Thielen at his disposal, but that's not as much of a loss as you might think. Thielen's role isn't as big as it used to be, and he's averaging around 57 yards per game this season. This Steelers defense isn't anywhere near as good as they're getting credit for, and they're still without top cornerback Joe Haden. Pittsburgh looked decent last week against a struggling Ravens offense, but in their two games before that they got torched by the Bengals and Chargers. Cousins is averaging 280 yards per game, so this number feels pretty conservative.
On the flip side, I don't have too much confidence in Roethlisberger these days. His elbow injury a couple of years ago just isn't something someone his age can come back from. Big Ben can barely push the ball down the field, and Minnesota is getting a ton of key guys back on defense. Patrick Peterson, Eric Kendricks, and Anthony Barr are all set to return after missing last week against Detroit.
What is More or Less?
One of MKF's most popular games, More or Less gives you a list of players and their yardage lines, and you simply have to choose More if you think they'll go over, or Less if you think they'll go under. It can include two or more selections, and if you get them all right you win! The more selections there are, the better the payout.
We've hit several TNF same game parlays recently, so make sure you read our SGP for Steelers vs Vikings (+960 odds!)
More or Less – Justin Jefferson more than 90.5 receiving yards, Najee Harris less than 70.5 rushing yards
I often will play one More or Less and one Rapid Fire. But this week, none of the Rapid Fires jumped out to me. Instead, I like a second More or Less. If it wasn't clear by now, I'm expecting big things from the Vikings' offense and the opposite from Pittsburgh's. Jefferson has already been tearing it up recently, and he should see even more targets with Thielen out. And with Haden out for the Steelers, I don't see anyone in this Pittsburgh secondary slowing him down. Jefferson has had 143 yards or more in three of his past four games. Yes, you read that right. Against an overrated Steelers pass defense that Justin Herbert recently carved up to the tune of 382 yards, Jefferson should be in for another big game.
Harris hasn't been too efficient as a runner this season, averaging just 3.6 yards per carry. Pittsburgh's O-line doesn't get much push, and the Vikings just got run-stuffer Michael Pierce back last week after a long absence. The Steelers are coming off a physically exhausting game against Baltimore, and I don't see them winning the battle in the trenches. Harris has topped 71 yards in only four of his 12 games this season.