Daily public money update: Bettors all over Auburn on Wednesday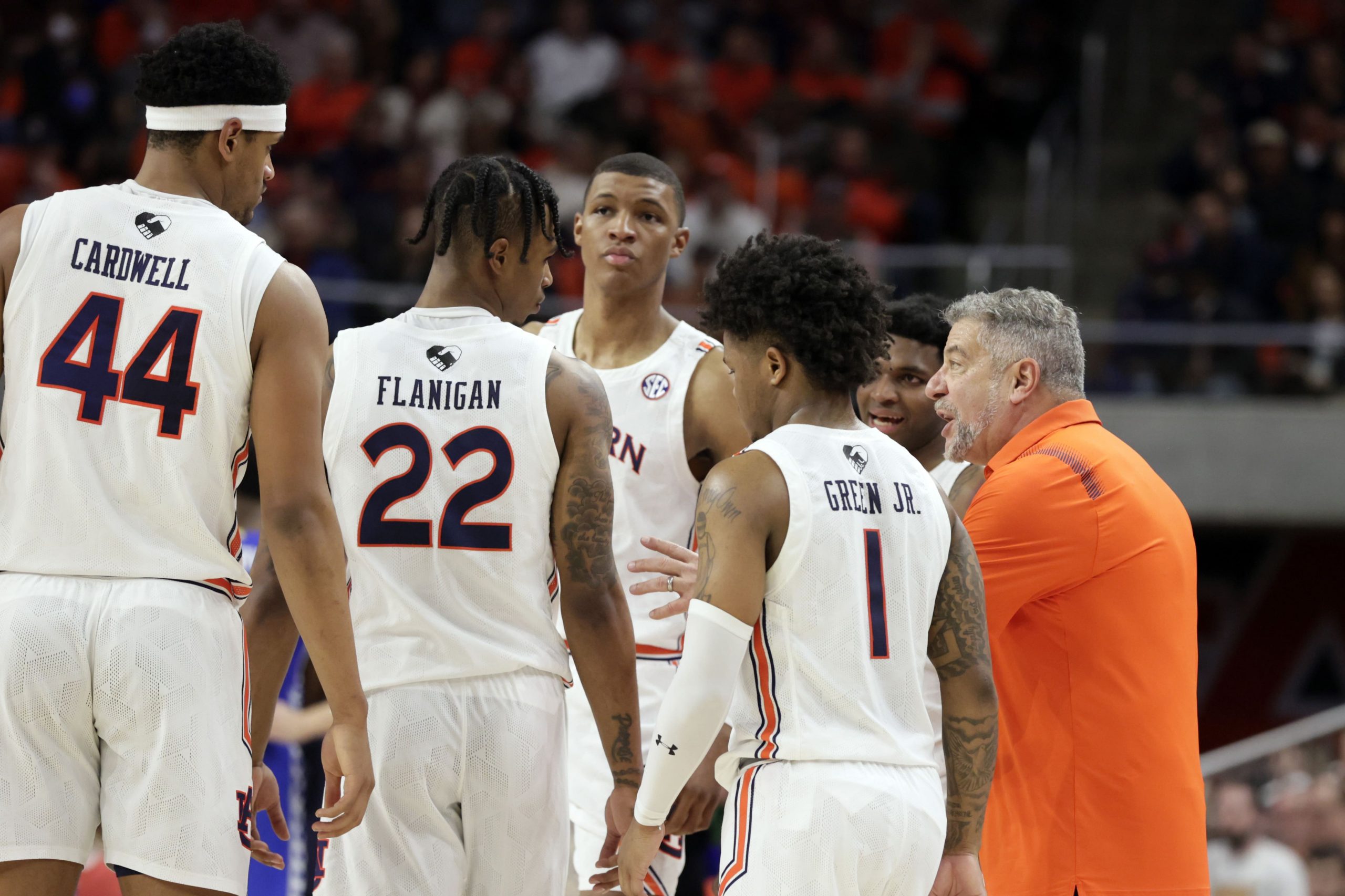 We made it through the NBA all-star break, and games are officially back. Basketball and hockey are in full swing and baseball is right around the corner. It's a lot, and we're grateful for it. There are some big contests coming up, which always create some big public sides. Let's take a look at where the public money is going as bettors once again try to beat the 'books, with Auburn leading the way on Wednesday.
NCAAB: #5 Auburn -3.5 @ Mississippi State
We'll start things off with the college hoops slate, where we have an absolutely massive public side brewing. Oddsmakers have Auburn as a modest road favorite over Mississippi State for this SEC showdown, but bettors clearly don't see it the same way. 95 percent of the bets and 95 percent of the public money are laying the points with the Tigers, per DraftKings' internal numbers shared with us.
It seems the public is nearly unanimously with Auburn here. Any time bettors can lay only a few points with a team that's 25-4, they're going to do it. Auburn has stumbled recently after a scorching hot start, going 3-3 in their past six, but that isn't enough to scare anybody away. Check out our full game preview for Auburn vs Mississippi State to see if our expert agrees.
NBA: 76ers -10.5 vs Knicks
Turning our attention from college hoops to pro hoops now. There are a couple of big public sides for Wednesday's NBA card, including one in this nationally televised clash on ESPN. Nationally televised games often bring out the biggest public onslaughts where volume is off the charts, and 78 percent of the bets and 87 percent of the public money are coming in on the 76ers over the Knicks here.
If there's one thing the public is never afraid to do, it's lay double digits. And everybody just saw Philly beat New York at MSG by 16 in their most recent game, which has likely influenced these splits. I have this game as part of my Wednesday NBA mega parlay, which has odds north of 15/1!
NBA: Pelicans -5 vs Kings
Elsewhere on the NBA slate, a more unlikely team is also getting pounded by recreational bettors. A few weeks ago it would've sounded crazy to say the Pelicans would be a big public side, but they've been looking better recently. Accordingly, 73 percent of the bets and 86 percent of the public money are on them here against the Kings.
New Orleans has won back to back games over the Lakers and Suns, and the betting space is a 'what have you done for me lately' kind of place. The Kings are coming off a win over OKC, but right before that they had lost four in a row. Head over to our NBA page for breakdowns of all the day's biggest games.
NHL: Predators @ Kraken over 5.5
There's a small NHL slate on Wednesday with only four games, but that doesn't mean there aren't still some big public sides. The only thing the public loves more than chasing momentum is betting a good over, and 88 percent of the bets and 89 percent of the public money are coming in on the over 5.5 here.
Neither of these teams are offensive juggernauts, but that isn't going to drum up any interest on the under here. The Kraken have scored two goals or fewer in five games in a row, and the public is *still* pounding the over! Be sure to peruse our free picks for every NHL game on Sunday before making your wagers.
Pickswise is the home of free NFL predictions, NBA predictions , NHL predictions, and college basketball predictions.