Daily public money update: Bettors backing Ball State for Tuesday MACtion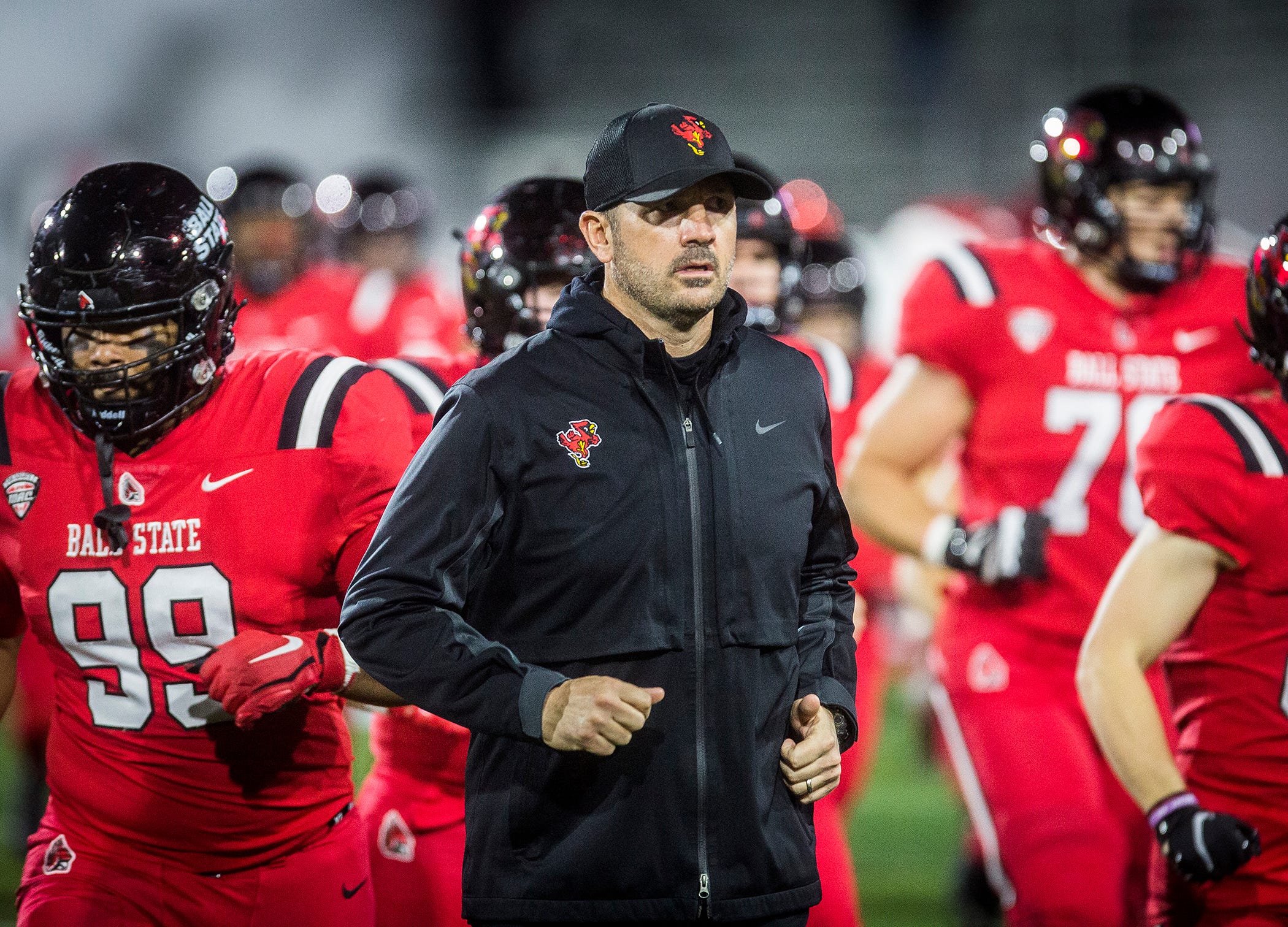 It's that special time of year when most of the major sports are in action. It's a lot, and we're grateful for it. There are plenty of crucial contests coming up, which always attract some big public sides. Let's take a look at where the public money is going as bettors once again try to beat the 'books, with the Ball State Cardinals leading the way on Tuesday.
NCAAF: Ball State -6.5 vs Buffalo
What better way to start off this column than by looking at some Tuesday night MACtion? Any time we get football on a Tuesday, it's something to be grateful for. And bettors aren't letting the occasion go to waste, they are lining up to back Ball State. A total of 73 percent of the bets and 83 percent of the public are laying nearly a touchdown with the Cardinals over Buffalo, per DraftKings' internal numbers shared with us.
This one is interesting because Ball State is coming off back-to-back losses. On the other hand Buffalo has lost three in a row, so it's not too shocking. Perhaps perceived motivation is a factor here for this regular season finale, as Ball State can become bowl eligible with a win. We're riding with the public on this one and backing Ball State.
NBA: Heat -10 @ Pistons
Whoever the Pistons are playing are going to be a staple of this column moving forward. Detroit is very much still in the middle of a rebuild, and they're one of the worst teams in the league at 4-12. The public is going to keep fading them until they can't any more. A total of 72 percent of the bets and a whopping 96 percent of the public money are coming in on Miami as a large favorite here.
The last time everybody saw the Pistons play, they blew a big lead against the Lakers. Isaiah Stewart was suspended for two games due to an altercation with LeBron James, so they'll be missing a massive part of their defense. This is a team that just lost to the lowly Kings by 22 the other night, so we don't want any part of them either. We're fading Detroit, as well, and backing the Heat.
NFL: Cowboys -7 vs Raiders
DraftKings is giving us an early peek at some Thanksgiving NFL bet splits, and a couple of the games jump out. The Cowboys just put forth a poor effort on the road against the Chiefs, but that isn't scaring anybody away. A total of 73 percent of the bets and 85 percent of the public money are laying a touchdown with Dallas for the second of Thanksgiving's three games.
While the Cowboys just got beat soundly by Kansas City, Las Vegas has now lost three in a row, so this one isn't too hard to understand. The Raiders have dealt with a lot of off-field adversity, and it finally appears to be catching up to them. Make sure to check out our NFL picks tab a bit later in the week for free picks on the side and total of every Week 12 game!
NFL: Bills -4 @ Saints
There is also a big public side brewing in the Thanksgiving nightcap. Buffalo is coming off an embarrassing blowout loss to the Colts, but bettors are expecting them to bounce back in a big way. A total of 80 percent of the bets and 83 percent of the public money are on Buffalo as a decent-sized road favorite over the Saints on Thursday.
The line has now moved from -4 to around -5.5 at most books. Can Sean Payton muster one last final stand as his team looks to avoid dropping a fourth straight game and falling below .500? Or will Josh Allen and the Bills snap out of their funk? I can't wait to find out.
NHL: Oilers -105 @ Stars
We are wrapping things up now with some hockey. Oddsmakers have this game between the Oilers and Stars as virtually even, but bettors certainly don't see it that way. By the looks of it, they think Edmonton should be a significant favorite. A total of 79 percent of the bets and 90 percent of the public money are taking the Oilers on the road.
The Oilers are 13-4 on the young season, so it's hard to blame the public for getting excited. Dallas will have a backup goalie in net tonight, and he hasn't faced an offense like this Edmonton one yet this season. So we are agreeing with the public and taking the Oilers.
Pickswise is the home of free MLB predictions, NBA predictions , NHL predictions, and college basketball predictions.