Daily public money update: Bettors backing Baylor on Monday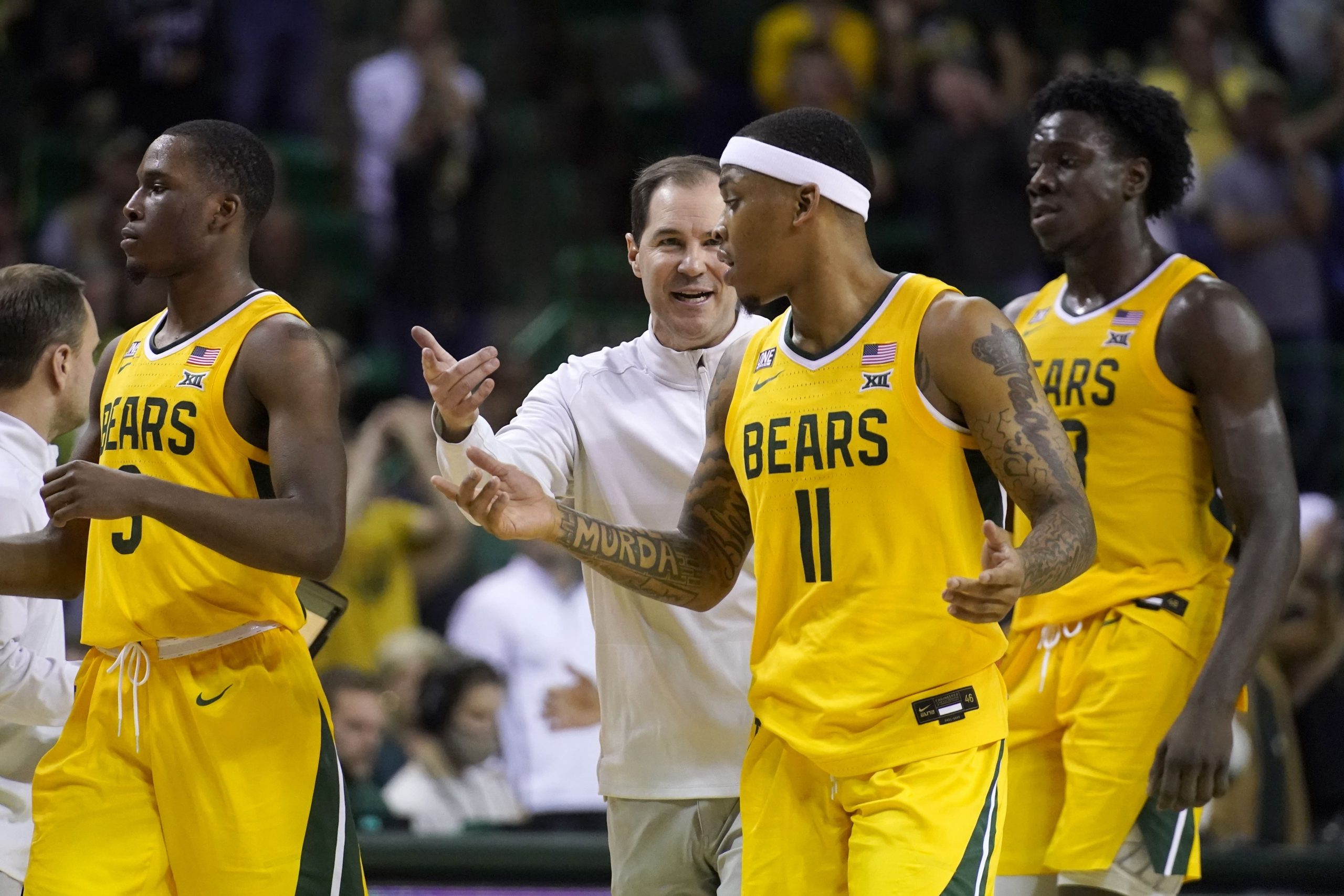 The Super Bowl is officially in the rearview mirror, but basketball and hockey are in full swing and baseball is right around the corner. It's a lot, and we're grateful for it. There are some big contests coming up, which always create some big public sides. Let's take a look at where the public money is going as bettors once again try to beat the 'books, with Baylor leading the way on Monday.
NCAAB: #7 Baylor -4.5 @ Oklahoma State
Starting things off with some college basketball in the Big 12. Bettors likely saw the #7 team in the country only laying a handful of points against an unranked team and didn't need to see much more. Accordingly, 81 percent of the bets and 87 percent of the public money are coming in on Baylor on Monday (per DraftKings' internal numbers shared with us).
Oklahoma State won outright at Baylor the first time these teams met this season, but even that head to head victory isn't enough to drum up much interest on the Cowboys. I have this game as part of my Monday NCAAB mega parlay with odds north of 10/1!
NCAAB: Arizona State @ UCLA over 134
Nothing the public loves more than a good over. Elsewhere on the college basketball board, bettors are going to be rooting for lots of points in this Pac-12 showdown. 86 percent of the bets and a near-unanimous 96 percent of the public money are coming in on the over 134.
UCLA is known as an intense defensive team and Arizona State's defense has been dramatically better than their offense this year, so this one is interesting to see. It just goes to show how much bettors instinctively lean toward overs. Make sure to check out our free picks on the side and total for all the big NCAAB games on Monday.
NHL: Maple Leafs @ Canadiens under 6.5
And right after I say that, we have got something we don't see every day, a public under! Turning our attention to the ice now, there's one total that is just a bit too high for NHL bettors. A total 62 percent of the bets and 63 percent of the public money are coming in on the under 6.5 here for this inter-Canadian battle.
Those aren't overwhelming splits by any means, but any time the under is getting more than 60 percent of tickets it's pretty notable. 6.5 is a pretty high total but the Maple Leafs have been playing in a ton of high scoring games recently so I have to say I'm a bit surprised. Read our full game preview for Maple Leafs vs Canadiens to see if our expert agrees.
NBA championship: Suns +425
Wrapping things up with some NBA, as DraftKings is giving us a peek at how the futures splits are shaping up at the All-Star break. Right now the Suns are tied with the Warriors for the lowest odds at +425. Phoenix is getting 15 percent of the bets and a league-high 21 percent of the handle at that price. Golden State is at 16 and 16, respectively.
The 76ers and Bucks, both at +700, are the next two heaviest bet teams after them. After those two comes the first long-shot, as the Bulls are in fifth place at +3000. Chicago is getting 8 percent of the bets and 8 percent of the handle at 30/1. Despite all their troubles, the Lakers are now attracting some money after falling to +4500; they are in sixth place, right behind Chicago.
Pickswise is the home of free NFL predictions, NBA predictions , NHL predictions, and college basketball predictions.