Daily public money update: Bettors backing Bills for NFL Week 9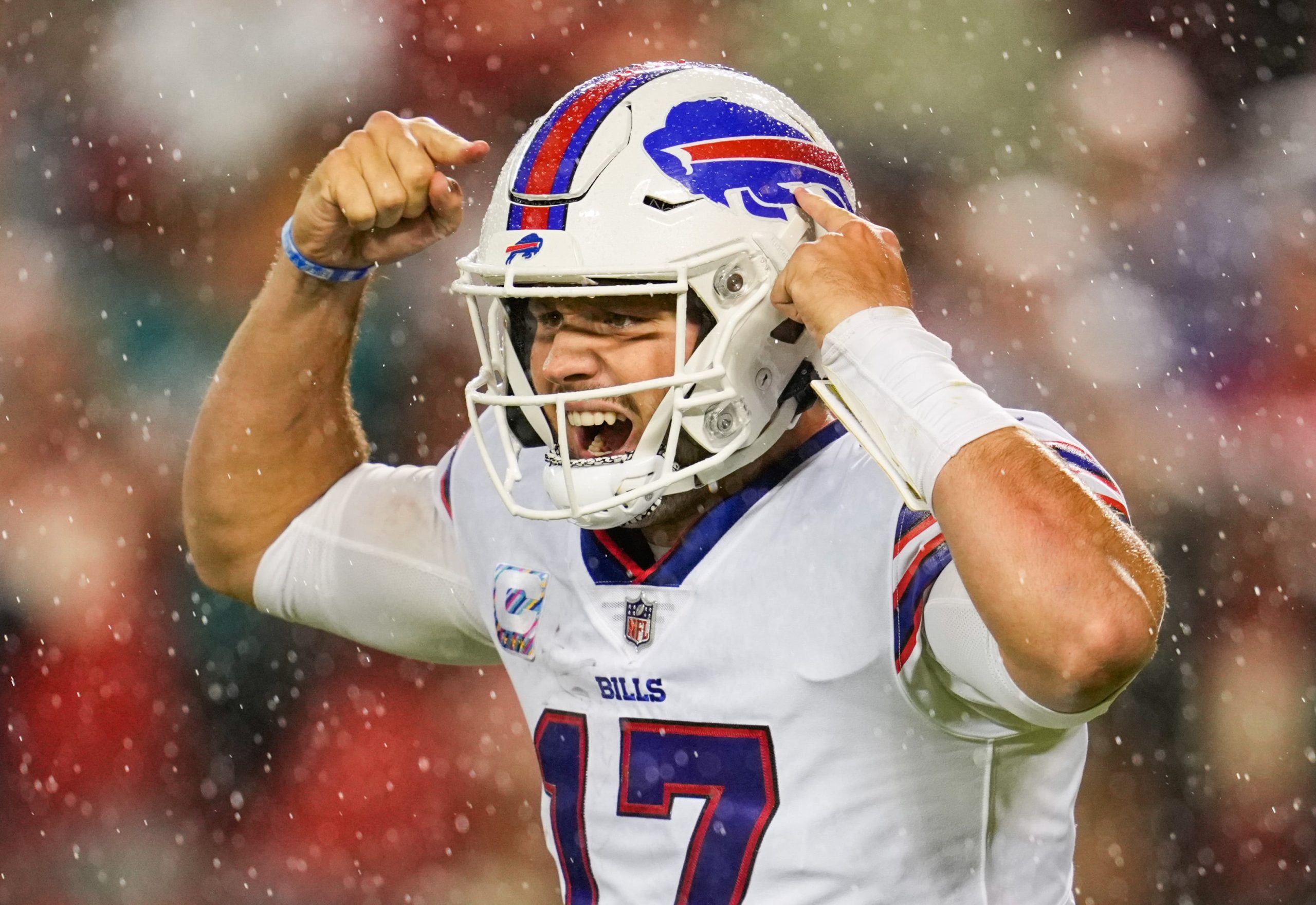 The NBA and NHL are in full swing, and we've got full college football and NFL slates to look forward to this weekend. It's a lot, and we're grateful for it. There are a lot of crucial contests coming up, which always attract some big public sides. Let's take a look at where the public money is going as bettors once again try to beat the 'books, with the Buffalo Bills leading the way on Friday.
NFL: Bills -14 @ Jaguars
You could've seen this public side coming a mile away. The Bills playing the Jaguars? It didn't matter what the number was going to be here, it could've opened at -20, and bettors still likely would've been flocking to Buffalo. 86 percent of the bets and 92 percent of the public money are laying two touchdowns with the Bills here, per DraftKings' internal numbers shared with us.
This is likely just as much a fade of the Jaguars as it is an endorsement of the Bills. Jacksonville has been pretty lifeless, and the public just watched them get demolished by Geno Smith last week. If Smith can slice through the Jags' defense with relative ease, it's anyone's guess what Josh Allen can do.
NFL: Patriots -3.5 @ Panthers
The next biggest public NFL side of Week 9 is the Patriots. New England used to be an automatic public spot during the Tom Brady days, and Mac Jones appears to have gotten them back to that level. At least for this matchup with the Panthers that is. 85 percent of the bets and 88 percent of the public money are taking the road favorite in this AFC vs NFC clash.
Carolina bounced back with a win over Atlanta last week, but before that they had been pretty terrible. They'd previously lost four straight games, and the public doesn't have much confidence in Sam Darnold. It's hard to blame them. We're agreeing with the public on this one and taking the Pats here.
CFB: Wake Forest +2.5 @ North Carolina
There are other bigger public sides for this college football slate, but this one is the most interesting. It's always a bit unique to see a public underdog, and that's what we've got here. Wake Forest is undefeated and ranked inside the top 10, yet they're an underdog to a 4-4 UNC team. Anytime bettors see something like that, they're going to pounce. 75 percent of the bets and 60 percent of the handle are on the Demon Deacons here.
The gap in those two percentages though indicates that there have been some larger volume bets on the Tar Heels. Public underdogs can often be trap spots, but we don't think that's the case here. We're taking Wake Forest on the money line.
NBA: Nets -9.5 @ Pistons
Turning our attention to the NBA now. There are a couple big basketball public sides on Friday, the first of which is the Nets. Any time one of the league's best teams plays one of its worst teams, the public is going to fall in line. Accordingly, 77 percent of the bets and 81 percent of the public money are laying nearly double digits with Brooklyn here.
The Nets haven't looked all that great as they've played without Kyrie Irving, but the Pistons have been abysmal. And these teams just played last weekend where Brooklyn won by 26, so that beatdown is fresh in the minds of bettors. We don't want any part of Detroit either, we're going with the Nets as well.
NBA: Warriors -9 vs Pelicans
The Nets aren't the only favorite of almost double digits that's getting pounded on Friday. The Warriors are laying a similar amount of points, and bettors are lining up to back them as well. 86 percent of the bets and 85 percent of the public money are taking Golden State in the nightcap of the Friday slate.
The Warriors are 6-1 while the Pelicans are 1-8, so this one isn't too hard to figure out. This is also a nationally televised primetime game, which is always going to lead to heavier public sides. When you throw in the fact that Zion Williamson still isn't playing for the Pelicans, nobody was going to want to touch New Orleans.
Don't forget to check out our free picks on the side and total for every NFL game this season!
Pickswise is the home of free MLB predictions, NBA predictions , NHL predictions, and college basketball predictions.