Daily public money update: Bettors backing Chiefs for TNF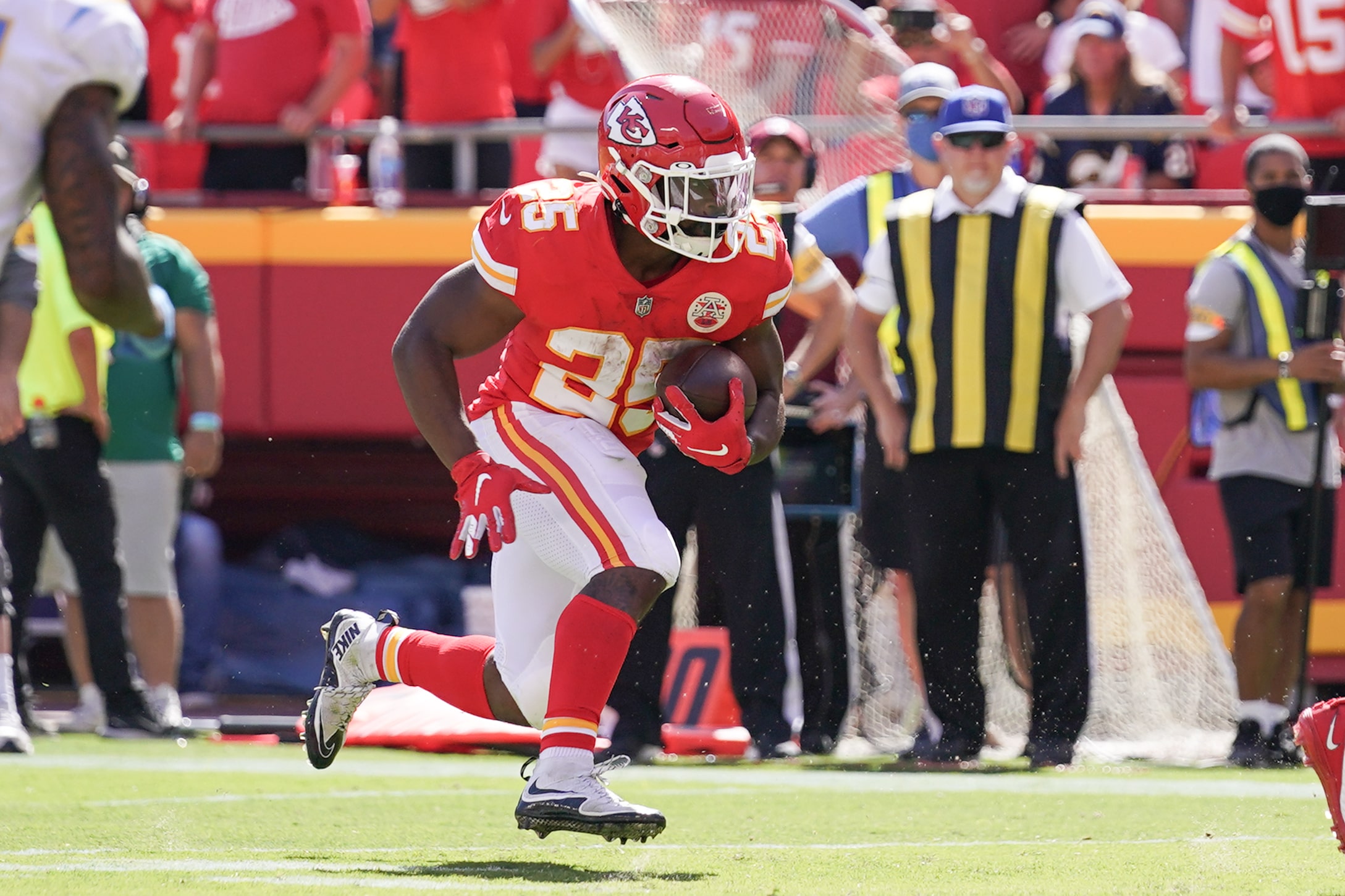 It's that special time of year when most of the major sports are in action. It's a lot, and we're grateful for it. There are plenty of crucial contests coming up, which always attract some big public sides. Let's take a look at where the public money is going as bettors once again try to beat the 'books, with the Chiefs leading the way on Thursday.
NFL: Chiefs -3 @ Chargers
Let's start off with some Thursday Night Football. The Chargers have been getting buzz again after back to back explosive wins, but bettors are lining up to fade them for this primetime AFC West showdown. A total of 80 percent of the bets and 83 percent of the public money are on Patrick Mahomes and the Chiefs as favorites of about a field goal here, per DraftKings' internal numbers shared with us.
Clearly, the public is ready to hop back on the Kansas City bandwagon after they've rattled off six straight wins. Their early season struggles are officially in the rearview mirror for most bettors. But I'm a bit more skeptical. Their defense hasn't really been challenged recently, and five of those wins came at home. I'm fading the public and taking the Chargers here, and I got it at +4 so it pays to be checking Pickswise early and often!
NBA: Knicks -6 @ Rockets
Let's turn our attention to the NBA now. The Knicks have been a bit of a disappointment this season, but you wouldn't be able to tell that from Thursday's bet splits. You also wouldn't be able to tell that the Rockets had just recently been riding a significant win streak. 78 percent of the bets and 90 percent of the bets are laying the points with New York on the road here.
Houston is dealing with some COVID issues and everybody just saw them get demolished by nearly 40 points by the Cavs last night, so this one isn't too hard to understand. We agree with the public on this one, we're on the Knicks here.
NBA: Suns -8.5 vs Wizards
Looking at the NBA's nightcap, the public is swarming toward the Suns. No Devin Booker, no problem for most bettors. Booker is still out, but everybody is still ready to lay nearly double digits with Phoenix. A total of 82 percent of the bets and 90 percent of the public money are fading Washington on Thursday.
The Suns are 4-2 without Booker, while the Wizards are starting to sink. After getting off to a scorching start Washington is now fading fast, as they've lost six of seven. The public has faded them a few times recently, and it looks like they're intent on riding them all the way to the bottom. So are we.
NHL: Flyers -140 @ Canadiens
Taking a look at some hockey now. There's a big NHL slate on Thursday, with a few big public sides. The most notable is this showdown north of the border in Montreal. This one is interesting to see, because until recently the Flyers were in the middle of a 10-game losing streak. But things change quickly in the NHL, and Philly has now won three in a row.
This recent mini-resurgence has been enough to get the public excited. A total of 76 percent of the bets and 89 percent of the public money are on the Flyers as a modest road favorite here. It also probably doesn't hurt that the Canadiens have lost seven in a row. We don't want any piece of Montreal right now either.
NCAAB: #2 Duke -21.5 vs Appalachian State
Wrapping things up now with some college hoops. There's a very small college basketball slate on Thursday, and it seems like everyone is piling onto this one game. It's the only matchup featuring a ranked team, and bettors are backing the favorite. A total of 88 percent of the bets and a whopping 94 percent of the public money are laying more than 20 points with Duke here.
Outside of a loss to Ohio State, Duke has been nearly flawless, and they even knocked off #1 Gonzaga a few games ago. It's the #2 team in the country going up against a 6-5 Appalachian State team, was there ever a doubt about who would be the public side here? Check out our full game preview to see who our expert is on.
Pickswise is the home of free MLB predictions, NBA predictions , NHL predictions, and college basketball predictions.