Daily public money update: Bettors buying Bulls for NBA's first full slate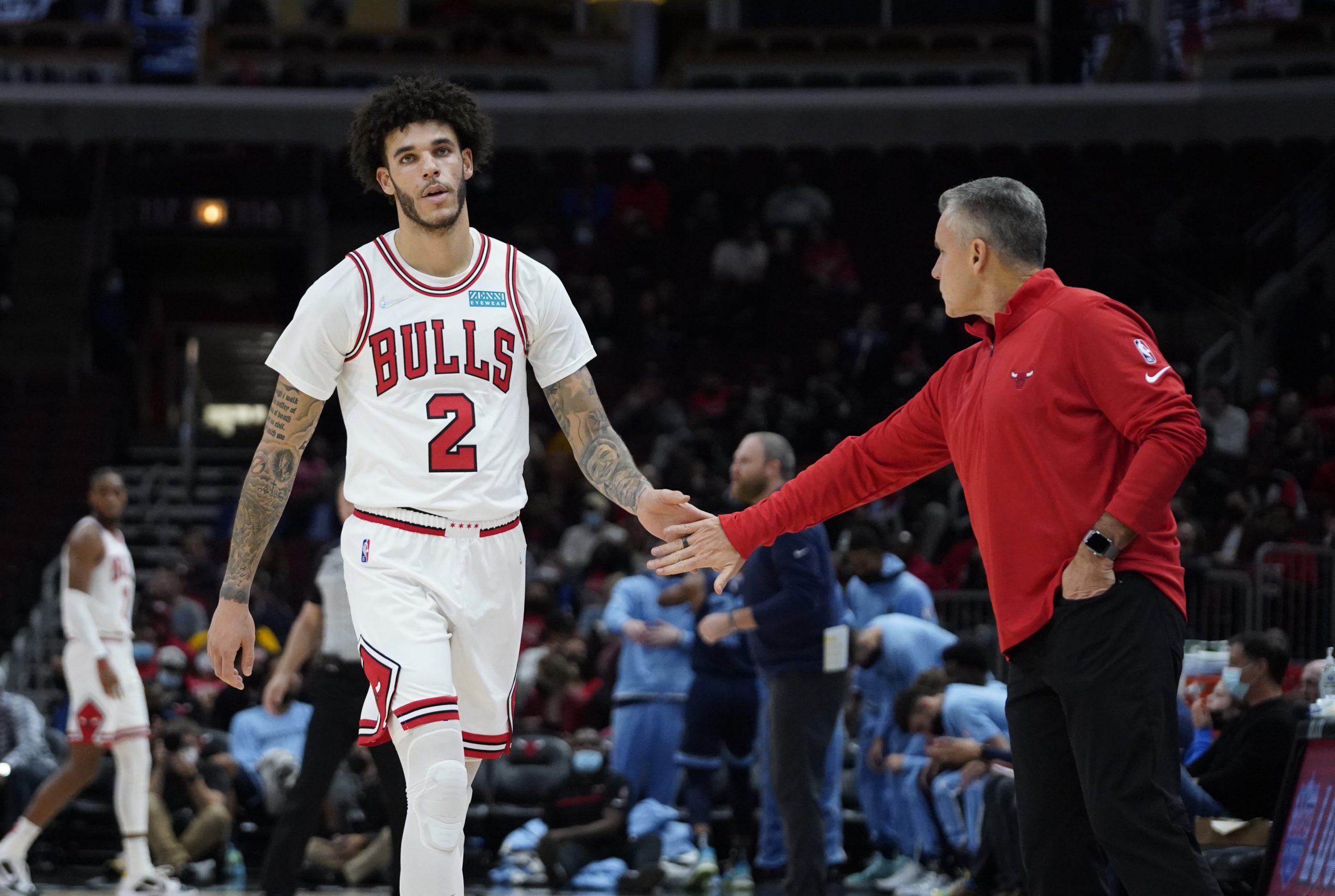 Playoff baseball is in full swing and we also have some NHL action as well as the first full slate of the NBA today. It's a lot, and we're grateful for it. There are a lot of crucial contests coming up, which always attract some big public sides. Let's take a look at where the public money is going as bettors once again try to beat the 'books, with the Bulls leading the way on Wednesday.
NBA: Bulls -5 @ Pistons
The NBA is officially back. It kicked off last night with a great doubleheader, but now on Wednesday we'll be treated to our first full slate of the season. And there are a lot of big public sides brewing. The biggest of which is Chicago. Bettors certainly seem to be excited about this new-look Bulls team. A total 95 percent of the bets and a whopping 97 percent of the public money are laying the points with Chicago, per DraftKings' internal numbers shared with us.
The Bulls remade their entire team this offseason, and clearly the public is buying in. It also probably doesn't hurt that they're facing the Pistons. After all, Detroit earned the No. 1 pick last season for a reason. And they won't even have that number one pick here, as Cade Cunningham is sidelined with an ankle injury. With Lonzo Ball and DeMar DeRozan now in tow, we agree we have to go with Chicago here.
NBA: Timberwolves -5.5 vs Rockets
Take a good long look at this one, because you probably won't see the Timberwolves featured in this column too many times this season. Minnesota was one of the worst teams in the league last year, so it's a bit surprising to see them getting pounded like this. Apparently that's what playing the Rockets will do for you. Despite the tough campaign they're coming off, 90 percent of the bets and 84 percent of the public money are coming in on the T-Wolves here.
To be fair to the Timberwolves, they did have really bad injury luck last year. And last year's top pick Anthony Edwards looked like a star in the making. Houston, on the other hand, is still in the midst of a full-blown rebuild after trading away James Harden. We're taking Minnesota, too, although we're playing them on the money line.
NBA: Jazz -13 vs Thunder
We're wrapping up our NBA thoughts with one that isn't surprising at all. It probably will not shock you to learn that the public is rushing to back the Jazz here at home against the Thunder. Whoever Oklahoma City is playing on any given night will likely be featured in this column regularly. Accordingly, 84 percent of the bets and 86 percent of the public money are laying double-digits with Utah.
The Thunder are another team still very much in the middle of a rebuild, and they're widely expected to be picking at the top of the lottery come next draft time. Utah has been a regular season juggernaut in recent years, and they had the best record in the West last season. We're rolling with the public again on this one.
NHL: Blues @ Golden Knights over 6.0
Turning our attention to the NHL now, there are only two hockey games on Wednesday night — but they are both nationally televised showdowns. The public often likes to back the over in these big games, and that's exactly what we're seeing here for this Western Conference nightcap. A total of 88 percent of the bets and 89 percent of the public money are on the over 6.0 here in Vegas.
Bettors often like to root for more excitement, which to them means more goals. Each of Vegas' first two games have also seen at least seven goals get scored. St. Louis has scored 12 goals over their first two games, so it's not hard to see why bettors are expecting some offense. We concur. We got the over at 5.5, though, so it pays to be checking Pickswise early and often!
MLB: Red Sox -125 vs Astros
We are finishing things up with some playoff baseball and Game 5 of the ALCS. It's been a great series so far, with things knotted at 2-2. The Astros just picked up a huge win in Game 4 to even up the series, but bettors are going right back to Boston on the heels of its Game 4 defeat. A total of 68 percent of the bets and 74 percent of the money are on their money line as a slight favorite at -125.
Boston won Game 2 and Game 3, but its bats went quiet on Tuesday. This one is interesting, since Chris Sale is starting for the Red Sox and he struggled mightily in Game 1 of this series. We're fading the public on this one and going with the underdog.
Don't forget to check out our free picks on the side and total for every NFL game this season!
Pickswise is the home of free MLB predictions, NBA predictions , NHL predictions, and college basketball predictions.