Daily public money update: Bettors fading Orlando again, backing Kings on Friday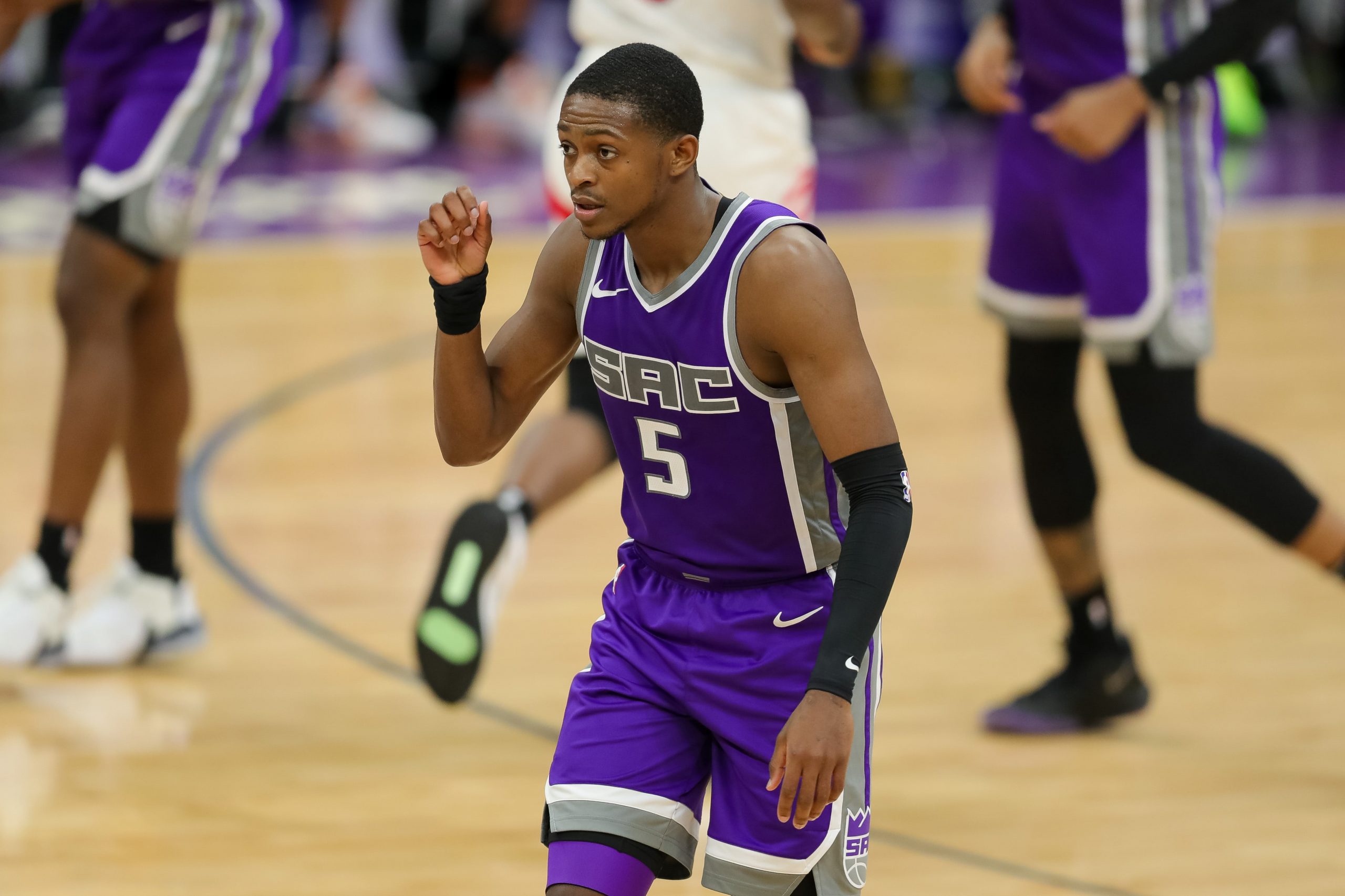 As we head into what should be a great weekend of betting, we've got a jam-packed NBA slate with 11 games. There's not much in terms of college hoops or NHL, but the NBA should be more than enough to tide us over. Let's take a look at where the public money is going as bettors once again try to beat the books.
NBA: Sacramento Kings -8 vs. Orlando Magic
The public really doesn't like Orlando at the moment. It's not everyday you see people flocking to bet the Kings, but a whopping 89 percent of the money is on Sacramento -8 tonight, per DraftKings' internal numbers. This comes a day after an anti-Orlando bet also led this column, with 92 percent of the money on Golden State against the Magic. The Warriors ended up winning by six, which wasn't enough to cover the spread, but bettors are coming back for more regardless.
That being said the Warriors only missed covering by a half point, and the Magic on a road back to back likely don't present much of a threat. That's why we're rolling with the public here and laying the points with Luke Walton's squad.
NBA: New Orleans Pelicans vs. Dallas Mavericks over 233.5
Both of these teams have electric scoring capabilities and neither plays great defense, so it makes sense why the public is expecting a shootout. 85 percent of the money is on the over on this game with an already high total. This is also a nationally televised primetime game, and these type of contests often see a lot of bets on the over.
The Pelicans are averaging over 120 points per game over their last five while not playing very much defense, so we can't disagree with them here either. There have been at least 235 points scored in each of Dallas' last five games, and in a couple of those there have been 260+.
NBA: New York Knicks -3.5 vs. Washington Wizards
The Wizards are another team that the public loves to fade, and understandably so. The fact that Bradley Beal will be rested tonight against New York sent bettors trampling over each other to get down on the Knicks, as 84 percent of the money is on the road team here. The Knicks haven't looked great recently, but a Wizards team without Beal is an admittedly scary thought.
Even with the star they've been arguably the worst team in the league this season, and we think New York's stingy defense will be able to shutdown the rest of Washington's weak roster. Even at home, the Wizards are just 2-8 this season. Teams playing them will likely be a staple of this column moving forward.
NBA: Milwaukee Bucks vs. Utah Jazz -3
This one is pretty interesting, as we've got two of the best teams in the league squaring off. I would've expected the action to be fairly even here, but 80 percent of the money so far is on the Jazz -3. The Bucks are often a public team themselves with all their star power, but recreational bettors can't resist this recent hot streak from Utah as they've been covering spreads left and right.
The Jazz have won 16 of their last 17 games, but the Bucks are a step up in competition from the soft schedule they'v faced recently. A lot of people have seemingly forgotten about Milwaukee, creating some serious market value, when they still have the most efficient offense in the NBA. Fade the public here.
NBA: Cleveland Cavaliers vs. Portland Trail Blazers over 222.5
Wrapping things up with one more total, 75 percent of the money and 70 percent of the bets are coming in on the over in this Cleveland/Portland game. It's interesting to see the over backed so heavily in a Cavs game, considering they're scoring the second fewest points per game in the NBA this season at only 103.6. On the other hand the Trail Blazers are sixth in scoring, and clearly the public thinks their style will win out here.
It also gets more understandable when you consider how bad Cleveland's defense has been recently. They're coming off a game where they gave up 133 to Denver, and they've now given up at least 119 in five straight. If that continues we're likely going to see an over here, especially against a Portland team that likes to play fast and loose. The over is also 8-3 in the Blazers' last 11 games. We're on the over here as well.
Pickswise is the home of free NBA predictions , NHL predictions, and college basketball predictions.