Daily public money update: Bettors love the over for Monday Night Football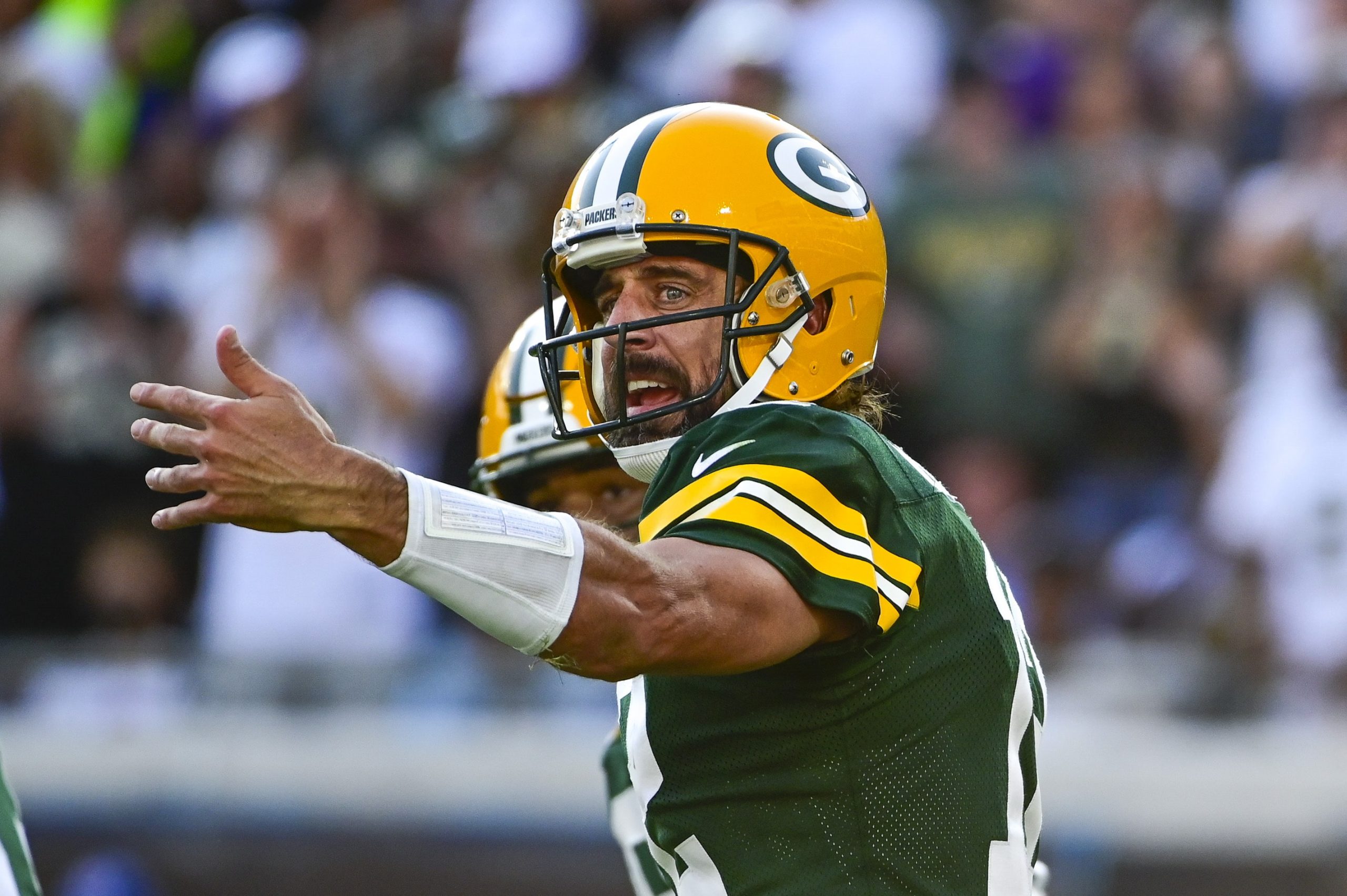 NFL football is officially back. And there's also plenty of MLB and college football action to pore over, as well. There are a lot of big contests coming up, which always attract some big public sides. Let's take a look at where the public money is going as bettors once again try to beat the 'books, with the over leading the way for Monday Night Football.
Don't forget to check out our free picks on the side and total for all of college football's biggest games this weekend, posted by Wednesday!
NFL: Lions @ Packers over 49.0
We're about to wrap up an excellent Week 2 NFL slate, but the public has one more side they like before it's finished. It's the over in this NFC North Monday Night Football matchup between the Packers and Lions. A total of 75 percent of the bets and 77 percent of the public money are on the over 49 Monday night at Lambeau, per DraftKings' internal numbers shared with us.
The public often likes to go over the total in these standalone nationally televised games. Nobody wants to root for a punt-fest I suppose. The spread is a lot more even, with bet splits being close to 50/50 on the Packers as a double digit favorite. Detroit didn't look like it is capable of stopping anybody last week when it gave up 41 points to the 49ers, so we're going with the over here as well.
MLB: Phillies -1.5 vs Orioles
The Phillies are in a tight race for first place in the NL East as the MLB season winds down, and bettors are expecting them to close strong. At least in the opener of this series against Baltimore they are. A total of 81 percent of the bets and 85 percent of the public money are on Philly -1.5 here. Additionally, 74 percent of the bets and 83 percent of the money are on their money line at -200.
It looks like the public is excited about Ranger Suarez, and understandably so. The lefty has come out of nowhere to have a 1.50 ERA through 84 innings this year. Baltimore on the other hand has lost eight of nine and has been one of the league's worst teams this year, so this one isn't too hard to understand. We're taking Philly on the money line to keep it safe.
MLB: Rangers @ Yankees under 8.5
Stop the presses. A public under? Now this is something we don't see every day, and it always amuses me when we do see it. Especially for a high profile national team like the Yankees, it's rare. But 72 percent of the bets and 78 percent of the public money are on the under 8.5 in New York. The Yankees have given up 11 runs in back-to-back games, which makes this especially interesting.
Clearly bettors believe Nestor Cortes will be able to right the ship. Cortes has been good in limited work this year, but he still has an ERA of 4.65 for his career. The Rangers are also starting an unproven rookie in just the third start of his career. We're fading the public and taking the over.
MLB: Astros @ Angels over 9.0
We are wrapping things up–and restoring order in the world–with one last over. The Astros, of course, are known for their lethal offense and bettors are expecting some fireworks in this series opener. A total of 71 percent of the bets and 79 percent of the public money are on the over 9.0 in this AL West rivalry showdown.
This is probably both an endorsement of the Astros' offense as a whole, and a fade of Angels starter Jaime Barria. Barria has a 4.93 ERA and he has struggled in a couple of starts against Houston this year. Astros starter Framber Valdez has also declined a bit after a hot start; he has given up 4 earned runs in back-to-back outings.
Pickswise is the home of free MLB predictions, NBA predictions , NHL predictions, and college basketball predictions.