Daily public money update: Bettors loving Bills in early Week 2 splits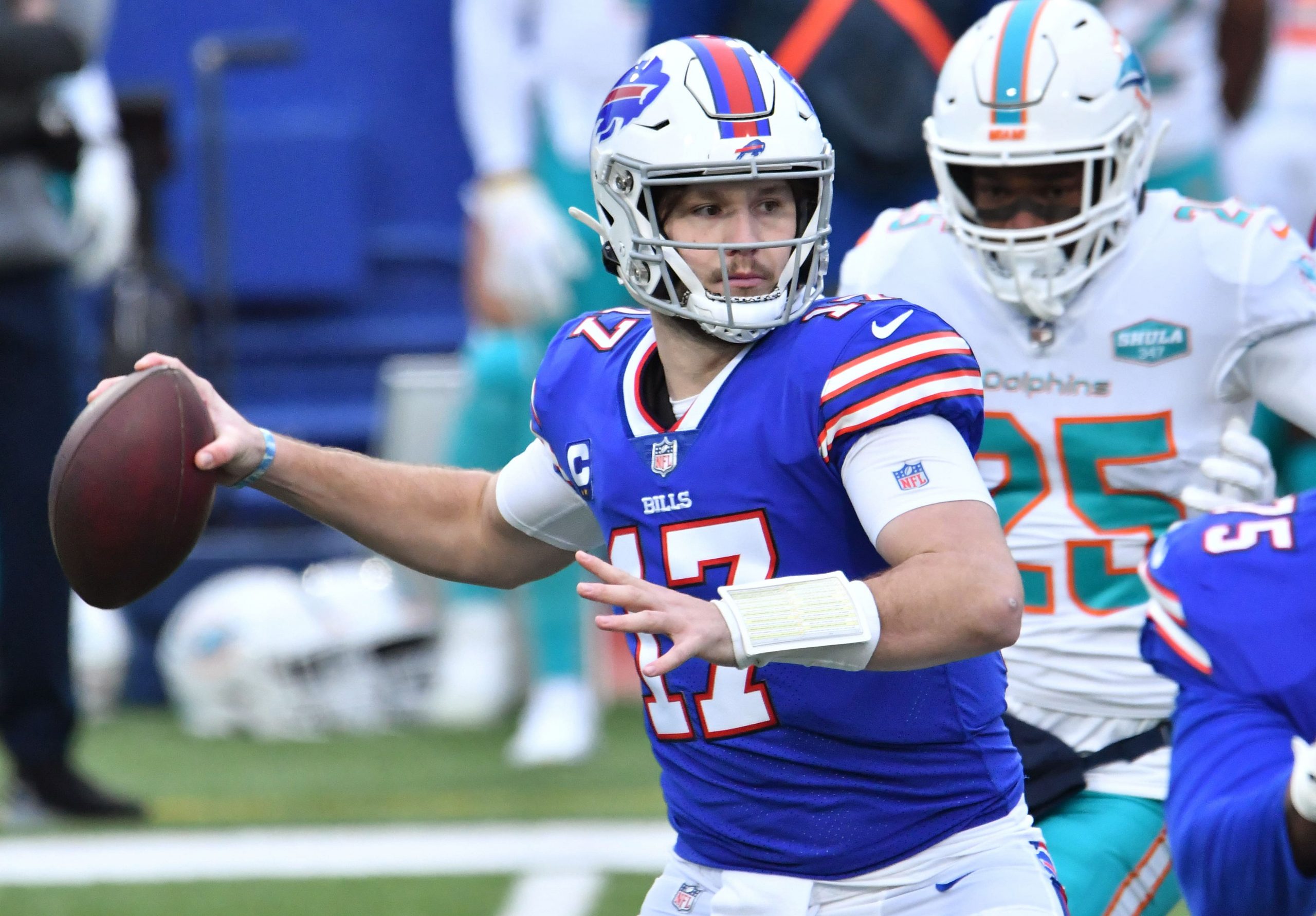 NFL football is officially back. Week 1 just wrapped up, and it couldn't have been much more exciting. Now we've got a full slate of Week 2 games to look forward to, and there's also plenty of MLB action to pore over. There are a lot of big contests coming up, which always attract some big public sides. Let's take a look at where the public money is going as bettors once again try to beat the 'books, with the Bills leading the way right now.
Don't forget to check out our free picks on the side and total for all of college football's biggest games this weekend!
NFL: Washington -3 vs Giants
Before we get to the Bills game on Sunday, let's take a look at Thursday Night Football. Washington just lost their starting quarterback when Ryan Fitzpatrick went down, but nobody seems to care too much. A total of 67 percent of the bets and 68 percent of the public money are on Washington minus the points, per DraftKings' internal numbers shared with us.
It's not too often that we'll see the public line up behind a backup quarterback like Washington's Taylor Heinicke, but that's what playing the Giants and Daniel Jones will do for you. New York looked pretty awful in a Week 1 blowout loss to the Broncos, so this one isn't too surprising. Be sure to check back on our 'NFL picks' page later in the week for free picks on the side and total for every game. We went 10-6 ATS in Week 1!
NFL: Bills -3 @ Dolphins
The public often likes to chase momentum and bet teams coming off big wins, but here they are looking to buy low. Buffalo was a disappointment in their opener as they lost as big favorites to Pittsburgh, but bettors aren't too concerned. A total of 93 percent of the bets and 94 percent of the public money are laying a field goal with the Bills.
Miami is coming off a road win over the Patriots while the Bills lost, so this one is interesting. Tip your cap to the public for finally learning not to overreact to one game. Clearly bettors think Pittsburgh is just a little better than most were giving them credit for. Buffalo needs this game like blood to avoid falling to 0-2, especially in a division matchup. I can't wait for this one.
NFL: Cowboys @ Chargers over 55
The public money often gravitates toward one side in the big nationally televised games, and that's certainly the case for Sunday Night Football. This time, it's the over. The public also likes to root for shootouts in big games, so this one isn't too hard to understand either. A whopping 97 percent of the handle and 80 percent of the bets are on the over 55 here.
The split in those two percentages indicates that the larger volume bets have been on the over as well. Perhaps there has been some sharp money on the over, too. The Cowboys just played in a shootout in a primetime game last week, which is fresh in everyone's minds. Justin Herbert also looked pretty impressive in Los Angeles' win over Washington, so I understand the expectation for some fireworks here. But 55 is a big number.
MLB: Cubs @ Phillies over 9.5
Taking a look at the MLB slate now, we will wrap things up with another couple of overs. See what we mean about the public and their overs? a total 86 percent of the bets and 83 percent of the money are on the over 9.5 in Philadelphia. The Cubs traded away most of their best hitters at the deadline, but they have still been playing in some high scoring games lately.
But it's not like they've been raking. Chicago starter Adrian Sampson has actually been really solid in limited work so far this year, entering with a 2.20 ERA. Kyle Gibson hasn't been quite as good with the Phillies as he was with the Rangers before getting traded, but he's still having a really good year overall. We're fading the public and going under here.
MLB: Cardinals @ Mets over 8.0
Seriously, the public and their overs…. Sheesh. They just can't get enough. You know it's gotten out of control when the public is absolutely hammering the over in Mets games. A total of 93 percent of both the bets and the public money are on the over 8 here in New York on Tuesday night. The Mets got shutout in the first game of this series on Monday, but nobody is backing down….
…Not even with Marcus Stroman and his 2.87 ERA on the mound for the Mets. Cardinals starter Jake Woodford has only given up one total run across his last two outings, and they were against the Dodgers and Brewers. We're fading the public once again and taking the under.
Pickswise is the home of free MLB predictions, NBA predictions , NHL predictions, and college basketball predictions.