Daily public money update: Bettors swarming to the... Cavaliers?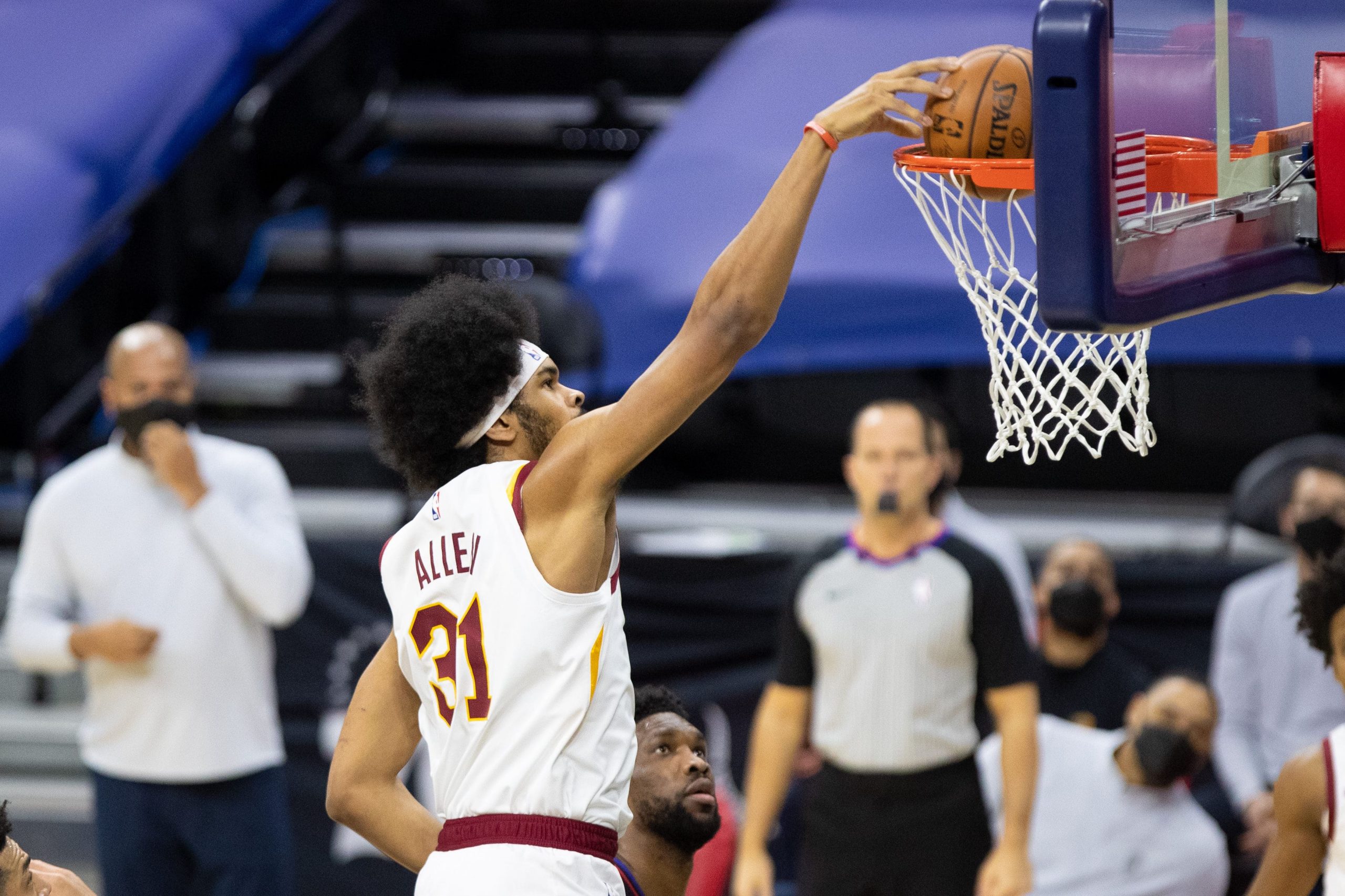 We've got some nice NBA, NHL, and college hoops action on Friday. We've seen many of the top national NBA teams become staples of this column, but today's leading side is a unique one. The top public teams have had a lot of success over the past week, will recreational bettors be so lucky again today? Let's take a look at where the public money is going as bettors once again try to beat the books.
NBA: Cleveland Cavaliers +2.5 @ Houston Rockets
After many days of seeing teams like the Nets and Clippers top things off, I wasn't expecting to lead this column off with the Cavaliers. That's what playing the Rockets these days will do for you. It's the rare trendy underdog play, as 91 percent of the bets and 96 percent of the money are on the Cavs plus the points, per DraftKings Sportsbook's internal numbers shared with us.
Books have caved under the pressure, and there was likely some sharp money on Cleveland as well, because this line was in the 5-6 range last night when we recommended you add some Cavs money line at +200 as part of our Monday mega parlay. That line is gone, but since the Rockets have lost 11 games in a row, we agree with the public that it's ridiculous they're favored.
NBA: Brooklyn Nets -6 @ San Antonio Spurs
It wouldn't be a public money column if we didn't see bettors swarming toward the Nets once again. This time 89 percent of bets and 97 percent of money are laying the points with Brooklyn. The Nets are 8-1 against the spread in their latest nine-game heater, so you can't really blame the public for going back to the well here.
This line has also moved a couple of points in Brooklyn's direction since last night. It's interesting since the Nets finally had their win streak snapped in their last game with an ugly 17-point loss to the Mavericks, but that wasn't enough to scare anybody away. We think they'll come out on fire after the lopsided loss as well, so we're taking Brooklyn to get back on track.
NHL: St. Louis Blues (-152) @ Anaheim Ducks
Looking at the hockey board now, the public is gravitating toward St. Louis on Monday's slate. 88 percent of the bets and 90 percent of the money are on St. Louis over Anaheim on the money line. The Blues have been up and down recently, but the Ducks have been downright pitiful. Anaheim has lost six games in a row, and they just can't put the puck in the net consistently.
The Blues haven't played their best hockey overall, but they're coming off a win over the Sharks where they scored seven goals, so they've got some momentum. We like them a lot in this spot, and they're actually one of our 'NHL best bets', which are now 54-34-1 on the year.
CBB: Oklahoma -1.5 @ Oklahoma State
Pivoting to college basketball now, we've got a pretty small slate with only two games involving ranked teams. There's a decided split in one of those games, with 83 percent of the bets and 77 percent of the money on Oklahoma in this interstate rivalry game. Those 83/77 figures mean some of the larger bets have actually been on Oklahoma State however.
Oklahoma was ranked as a top ten team entering the weekend, so bettors can't seem to believe the spread is this close against Oklahoma State. That's flawed thinking, and the Cowboys just won on the road when these teams played a couple days ago. Oklahoma State's offense is clicking right now, so we're fading the public and taking the home team.
NBA: Dallas Mavericks -6.5 @ Orlando Magic
Back to the NBA since we don't have too much NHL or NCAAB on Monday. Another road favorite the public is all over is Dallas minus the points. 90 percent of the bets and 93 percent of the money are on the Mavericks over the Magic. Everybody saw the Mavs' aforementioned blowout victory over the Nets and quickly hopped on them for their next game.
The Magic also played the Nets a couple of games ago and lost by 37, so this could be a fade of Orlando more than anything else. Dallas got off to a really slow start but they've shown signs of snapping out of it lately, going 7-2 in their last nine games. We don't see the Magic putting up much of a fight either.
Pickswise is the home of free NBA predictions , NHL predictions, and college basketball predictions.