Daily public money update: Bettors want Wizards on Monday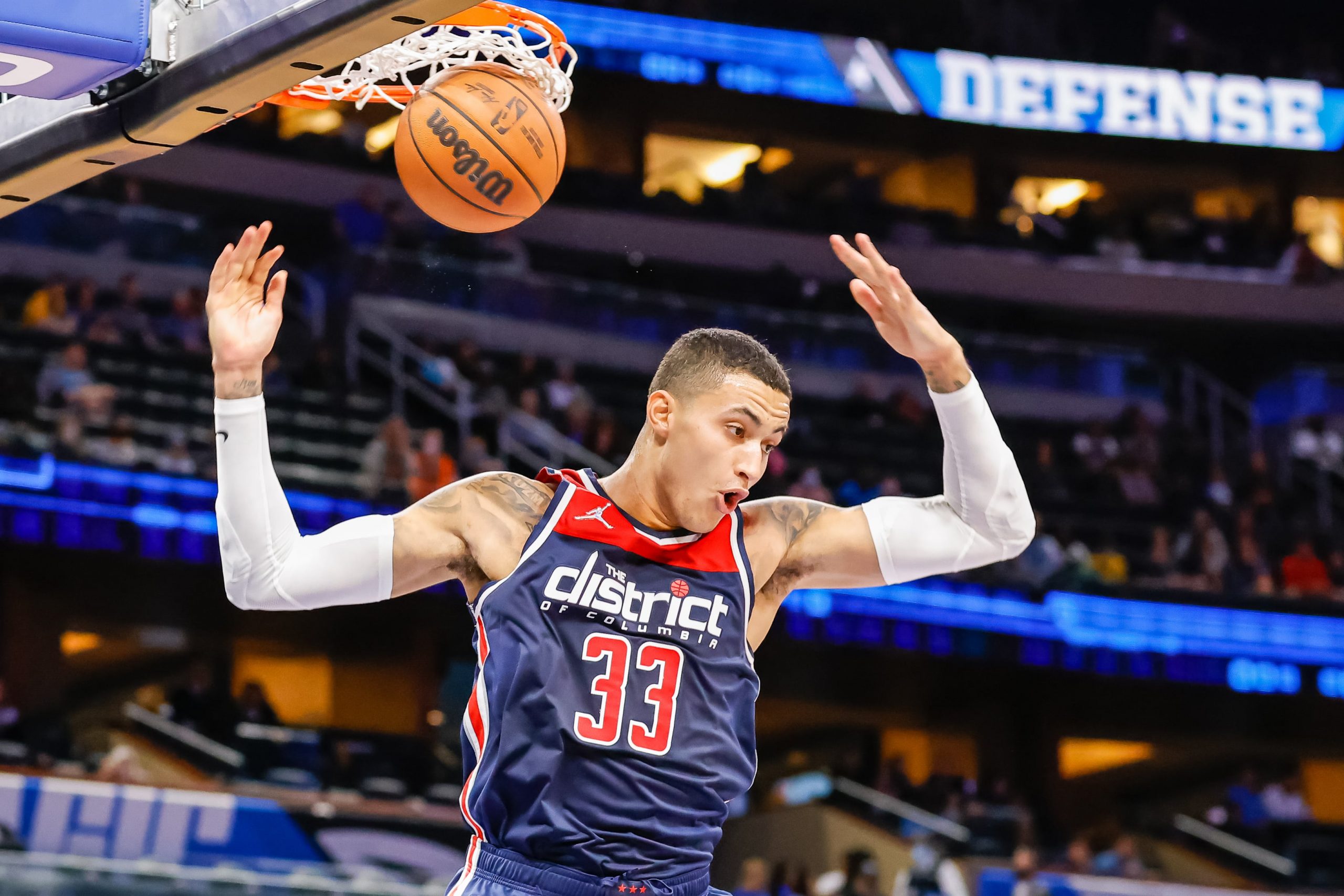 It's that special time of year when most of the major sports are in action. It's a lot, and we're grateful for it. There are a lot of crucial contests coming up, which always attract some big public sides. Let's take a look at where the public money is going as bettors once again try to beat the 'books, with the Washington Wizards leading the way on Monday as we start a new week.
NBA: Wizards -2.5 vs Pelicans
If you had told me at the beginning of the season that the Wizards would be a huge public side, I wouldn't have believed you. But Washington has started off 9-3, and here we are. A total of 93 percent of the bets and a whopping 99 percent of the public money are on the Wizards as a modest favorite here, per DraftKings' internal numbers shared with us.
This also might be a fade of 2-12 New Orleans than anything else. Whoever the Pelicans are playing are likely going to be a staple of this column this season. The splits were so staggering here, that the Wizards have moved from -2.5 to -4.5. Nobody seems to care that Bradley Beal isn't playing. We've got Washington as well as part of our Monday NBA mega parlay (+1157 odds!).
NBA: Suns -4 @ Timberwolves
Speaking of teams whose opponents will likely be staples of this column, the Timberwolves certainly qualify. Sportsbooks can expect public onslaughts on whoever is going against Minnesota on any given night. Especially when that team is the defending Western Conference champions. 90 percent of the bets and 89 percent of the public money are on Phoenix here.
The T-Wolves have once again been a disappointment, entering with a 4-8 record. They have now lost even of their past eight, most recently falling by 27 to the Clippers. On the flip side, Phoenix has won eight in a row. We've got no choice but to roll with the Suns here as well.
NFL: Rams -3.5 @ 49ers
There's a big Monday Night Football showdown tonight, and bettors know who they like for this NFC West clash. The public is hammering the Rams as a road favorite over San Francisco. 89 percent of the bets and 89 percent of the public money are laying just over a field goal with Los Angeles here.
The Rams just got embarrassed by the Titans on Sunday Night Football last week, but that wasn't enough to scare anybody away here. That's probably because of how bad San Francisco looked while getting demolished by Colt McCoy last week. We're on the Rams, too.
NHL: Lightning -135 vs Islanders
We only have two hockey games on Monday, but that doesn't mean there isn't still a big public side or two. There's certainly one brewing in this Eastern Conference battle between the Lightning and Islanders. A total of 85 percent of the bets and 87 percent of the public money are on Tampa Bay here as a modest home favorite over New York.
The Islanders have lost back to back games, while the Lightning have been playing pretty well recently. Once again we're rolling with the public, and taking Tampa on the money line.
NCAAB: Illinois -8.5 @ Marquette
The college basketball season is now officially in full swing. There aren't too many marquee matchups on Monday, and the best game of the day is arguably this clash between Illinois and Marquette. As fate would have it, there's also a heavy public side in this big game. A total of 84 percent of the bets and 86 percent of the public money are nearly laying double digits with the Fighting Illini here.
Illinois is still playing without star big man Kofi Cockburn, but they've started the year with back to back dominant wins nonetheless. This doesn't usually ever happen, but we're agreeing with the public on each of these plays. We have Illinois covering the number, too.
Don't forget to check out our free picks on the side and total for every NFL game this season!
Pickswise is the home of free MLB predictions, NBA predictions , NHL predictions, and college basketball predictions.