Daily public money update: Notre Dame a public 'dog for CFB Week 4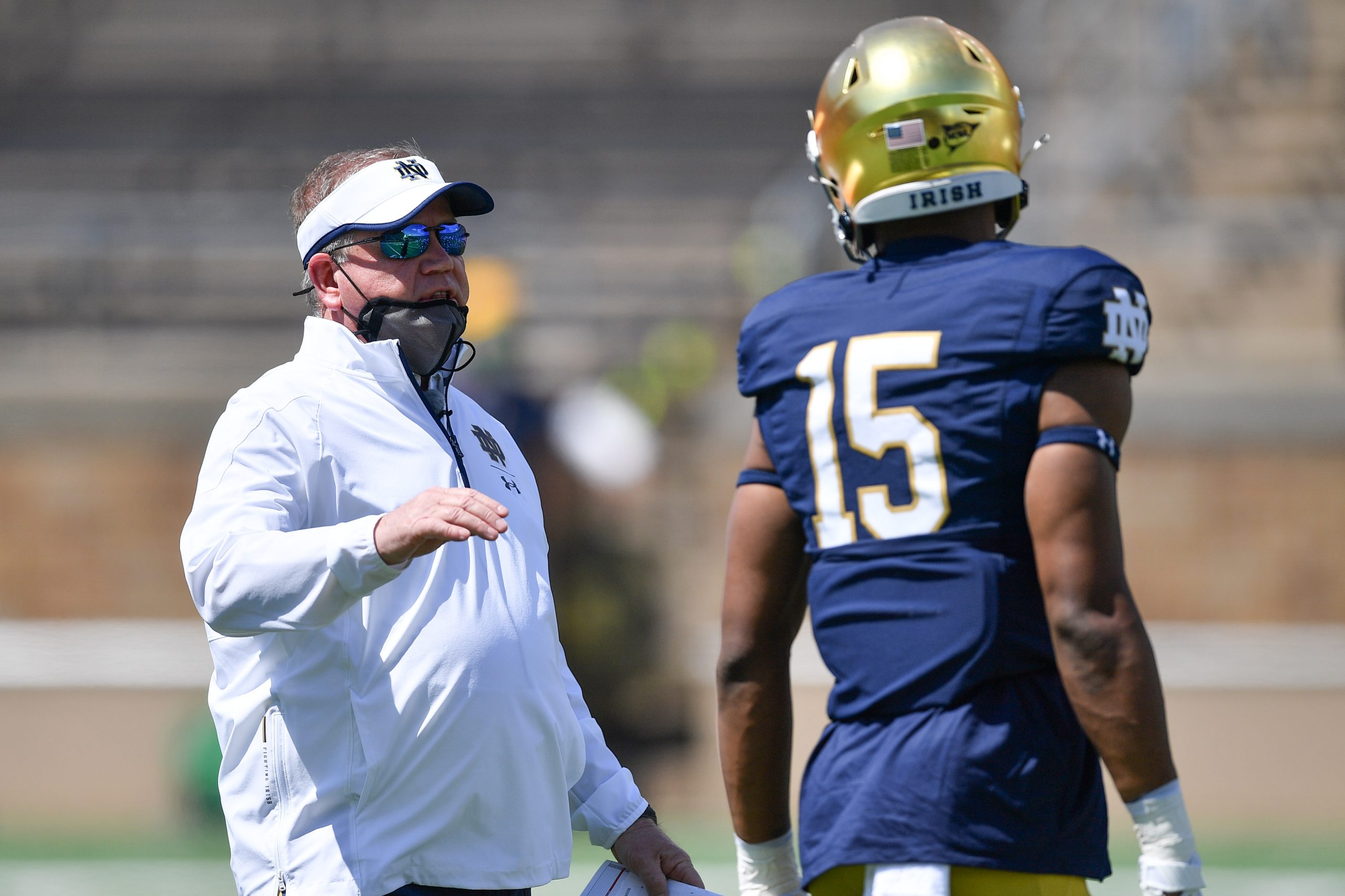 NFL football is officially back. And there's plenty of MLB and college football action to pore over, as well. There are a lot of big contests coming up, which always attract some big public sides. Let's take a look at where the public money is going as bettors once again try to beat the 'books, with Notre Dame leading the way for college football Week 4.
Don't forget to check out our free picks on the side and total for all of college football's biggest games this weekend!
CFB: Notre Dame +6.5 vs Wisconsin
Now here's something we don't see everyday, a public 'dog. More often than not the public gravitates toward a favorite, but that's not the case here in arguably the biggest game of the college football slate. Instead, bettors are hammering Notre Dame as an underdog of almost a touchdown against Wisconsin. A total of 68 percent of the bets and 68 percent of the public money are on the Fighting Irish here, per DraftKings' internal numbers shared with us.
Notre Dame is 3-0, although they did look pretty shaky in their first two contests. After barely beating Florida State and Toledo, it's interesting to see the public favor them over Wisconsin. The Fighting Irish have also really struggled to contain the run, which is Wisconsin's strength. We're fading the public and taking the Badgers.
CFB: Arkansas +5.5 vs Texas A&M
Ok, stop the presses. One public underdog, fair enough. But two? In the only other top 25 vs top 25 matchup of the slate? Now I've officially seen it all. Perhaps bettors are learning to grab the points more often, or it could just be a fluke. Either way, 66 percent of the bets and 75 percent of the public money are on the Razorbacks plus the points here.
Arkansas has been a breakout team in 2021, rising to 16th in the polls on the strength of their surprising blowout win over Texas two weeks ago. We understand the excitement about what potentially looks like the best Razorbacks team in quite some time, but the line appears to be depressed as a result. We're fading the public again and backing the Aggies.
CFB: Akron +48.5 @ Ohio State
This one isn't nearly as high profile, but it's very interesting. It's very rare to see the public bet against a blue-blood program like Ohio State in a game against a cakewalk opponent. But the Buckeyes have struggled so far this season, and bettors don't think they're capable of beating anybody by 50. A total 79 percent of the bets and 84 percent of the public money are on the Zips here.
This will likely be the first and last time Akron is featured in this column this season. Making matters slightly complicated here is the fact that Ohio State has announced they're going to "rest" starting quarterback C.J. Stroud. It's bizarre. With all the dysfunction within Ohio State right now, we agree that we have a hard time seeing this one being decided by 50+.
CFB: UCLA @ Stanford over 58.5
Alright, order has been restored. We'll wrap up the college football talk with something more in line with the public's usual tendencies. An over in a high-profile game. A total of 85 percent of the bets and 88 percent of the public money are on the over 58.5 here in this PAC 12 showdown. UCLA is coming off a tough loss to Fresno State, where bettors saw 77 total points get scored.
The Bruins are averaging over 40 points per game through their first three contests, so this one isn't too hard to understand. Stanford's offense has also been pretty sharp, as they're averaging over 30 a game themselves. We're going to agree with the public on this one and take the over.
MLB: Braves +105 @ Padres
Oddsmakers have this game as virtually even, but bettors clearly don't think it should be. In fact, Atlanta is turning into an overwhelming public money side as they begin this series with San Diego. A total of 73 percent of the bets and a whopping 97 percent of the money are on the Braves' money line for the nightcap of Friday's slate. The big gap in those two percentages indicates that there have been some very large volume bets on the Braves as well.
San Diego has been nothing short of a dumpster fire recently, so I'm not exactly shocked. The avalanche of bets on Atlanta caused this line to shift significantly, and as of publishing the Braves are a decent-sized favorite. That means oddsmakers must've been reacting to some respected money coming in on the Braves. We're on that side, as well.
Pickswise is the home of free MLB predictions, NBA predictions , NHL predictions, and college basketball predictions.