Final Four: Gonzaga Bulldogs In-Depth Breakdown, How They Can Win The NCAA Tournament
The title of this piece really might not be the most relevant question to ask. It's more like…how can the Gonzaga Bulldogs not win the NCAA Tournament?!?!
After all, Gonzaga has been the best team in the nation from start to finish. No, they are the best team in the nation. Let's not make it any more complicated that it needs to be; it's as simple as that. But the beauty of March Madness is that it's a sprint, not a marathon. Nobody has to beat the Zags in a best-of-19 series—not even in a best-of-seven! Anything can happen in just one game, so you can't just hand Gonzaga the trophy without break down what this team must do in order to cut down the nets.
Gonzaga's season so far
Gonzaga is 30-0 and two wins away become the first team to go undefeated through an entire season—NCAA Tournament included, of course—since Indiana in 1975-76. Prior to going 15-0 in the West Coast Conference, the Bulldogs' non-conference slate featured wins over No. 6 Kansas, No. 11 West Virginia, No. 3 Iowa, and No. 16 Virginia. Over the course of the entire 2020-21 campaign, only West Virginia has managed to stay within single-digits (an 87-82 loss for the Mountaineers on Dec. 2). BYU led by as many as 14 points late in the first half of the WCC Championship game only to see Gonzaga storm back for an 88-78 victory.
The Zags went into the Big Dance as a +205 favorites to win it all. Four dominant wins later, they are now considerable favorites over the entire rest of the Final Four field at -250. And why not? They drubbed Norfolk State by 43 points, eased past Oklahoma by 16, erased Creighton by 18, and romped all over USC to prevail by 19 in the West Region final. It should also be noted that all four of those games were even bigger blowouts than the scores suggest.
Led by Jalen Suggs, Corey Kispert, and Drew Timme, head coach Mark Few's club is loaded with talent. Suggs (14.0 ppg, 5.5 rpg, 4.5 apg, 1.9 spg) is a potential No. 1 overall pick in the 2021 NBA Draft. Kispert (18.9 ppg, 5.0 rpg) is shooting 53.5 percent from the floor, 45.3 percent from three-point range, and 88.5 percent at the free-throw line. Timme (19.0 ppg, 7.2 rpg) is shooting 65.0 percent from the floor. In addition to Suggs, three other players are averaging more than a steal per contest. This team is quite simply outstanding on both ends of the floor and has zero weaknesses.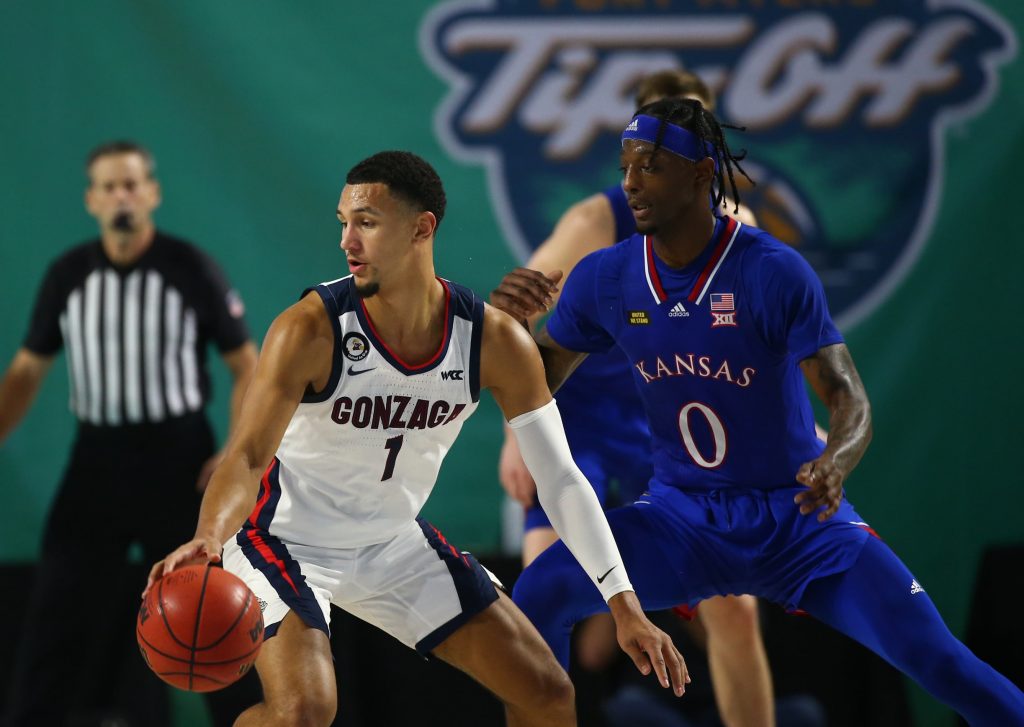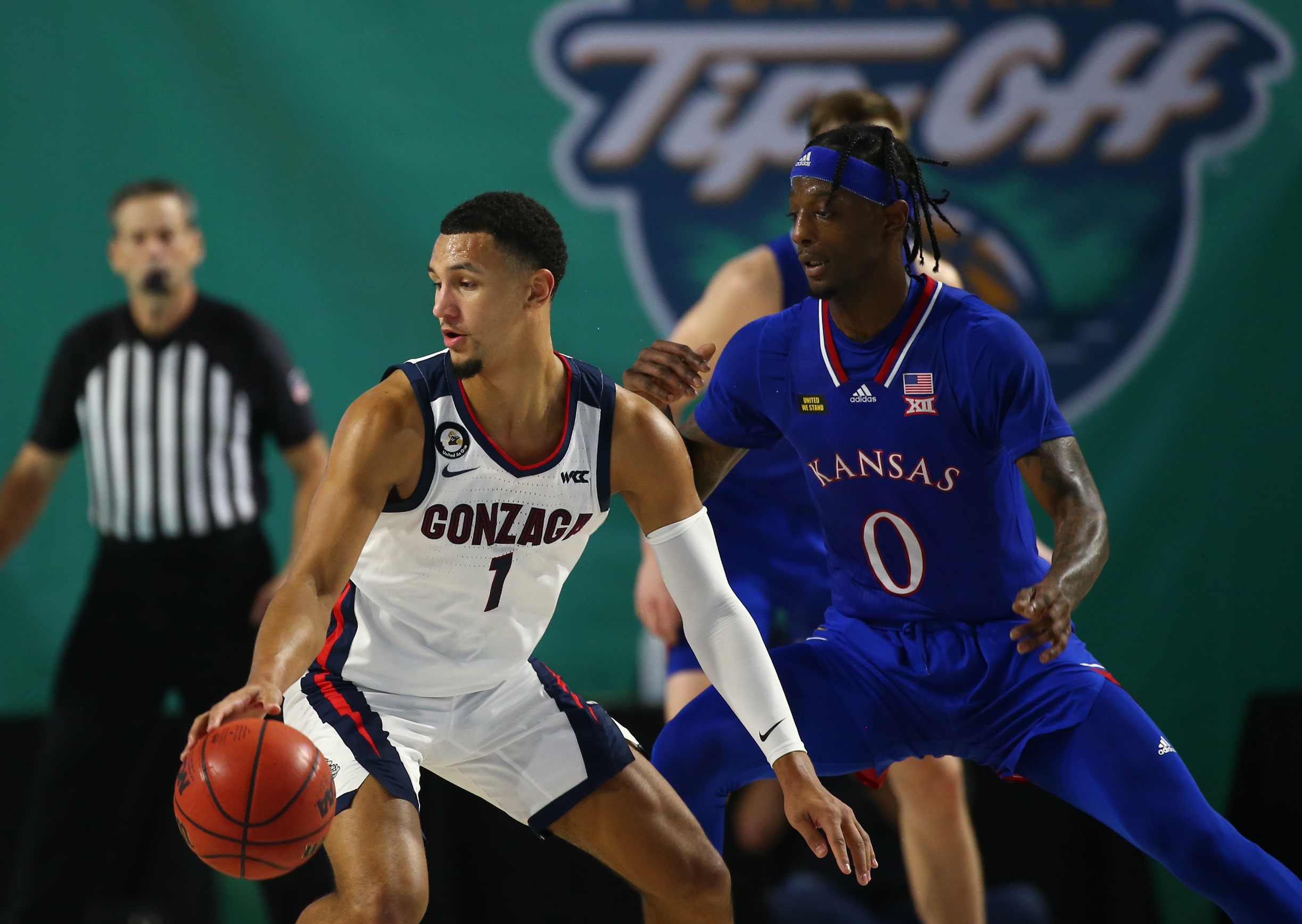 How Gonzaga can win the national championship
There is no need to make things more complicated than they are. Gonzaga can win it all in Indianapolis just by doing what it has been doing in this NCAA Tournament—and all season long. The Bulldogs are averaging an absurd 92.1 points per game and no opponent can keep up with that when they play at their best.
The key will be to control the tempo against UCLA in Saturday's second semifinal. Already prone to playing at a snail's pace, the Bruins will take that to a whole different level against Gonzaga. Still, even in half-court sets the Zags are far superior both offensively and defensively to UCLA. There is really no way this game can be competitive unless Kispert and company can't throw the ball in the ocean from the perimeter even on open looks.
If Houston is the title-game opponent, the story will be the same. The Cougars will slow down the pace as much as possible. But if the Zags are coming off a win over UCLA, but they will be primed and ready for those same shenanigans.
The one team that can compete with Gonzaga even when the Zags play a decent game is Baylor. A Bulldogs-Bears final is probably the only way Gonzaga could possibly lose. And even then it would still only be a slim chance. Timme should be able to dominate down low against the top seed from the South Region. Even if the likes of Jared Butler, MaCio Teague, and Davion Mitchell hang with Suggs and Kispert, Timme can be the x-factor.
The Zags have every reason to win this tournament. That in itself could be the one problem. They can't let their status as heavy favorites get into their heads. With a coach like Few running the helm, they won't.
Pickswise is the home of March Madness Predictions. Check out all of our March Madness Picks, including daily March Madness Parlays throughout the NCAA Tournament.