Julian Edelman bets $100K on Brady-Belichick Super Bowl LVI meeting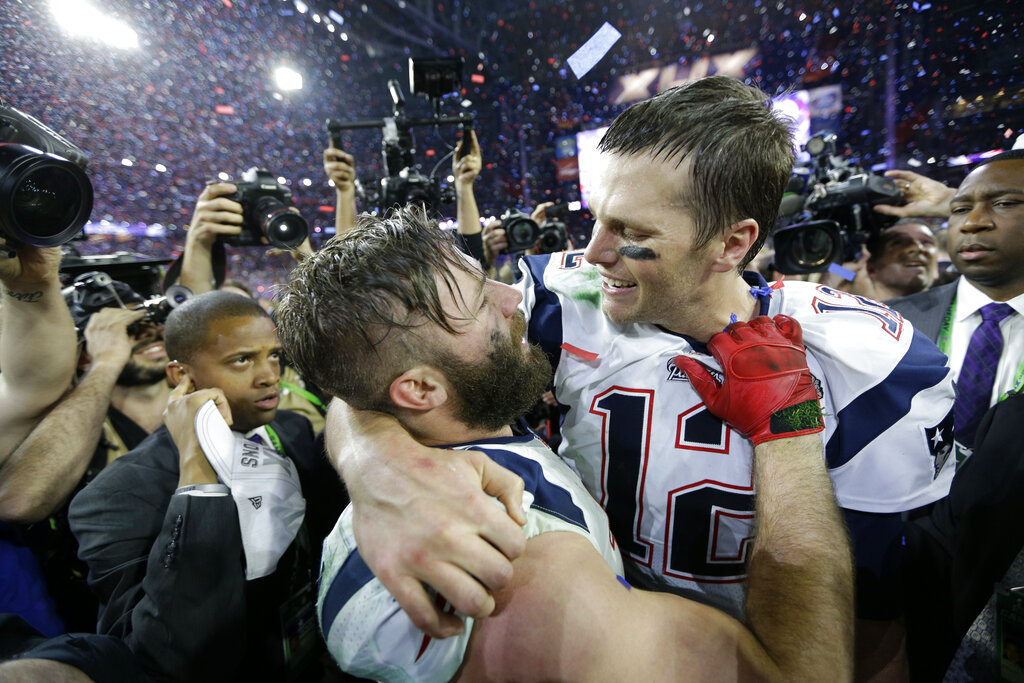 Former Patriots WR Julian Edelman is predicting a Super Bowl matchup between his former coach and quarterback. Tuesday morning, Edelman tweeted out that he has placed a pair of $50k wagers (separately) on the Patriots to win the AFC and on the Buccaneers to win the NFC, thus meeting in Super Bowl LVI.
Edelman placed the bets using WynnBet, where the Patriots are +750 to win the AFC and the Buccaneers are +340 to win the NFC. With a $50,000 bet on each team, his payout on the Pats is $375,000, while his payout on the Bucs is $170,000. If both teams win their respective conferences, Edelman would win a total of $545,000.
Wynnbet paid me 100g's for some social media. I'll take 545 instead 💸 pic.twitter.com/IRBNwwUjOF

— Julian Edelman (@Edelman11) January 11, 2022
Tom Brady made his return to Foxboro earlier this season in Week 4, and the Bucs walked away with a 19-17 win. A meeting in the Super Bowl would be stuff they write movies about.
While a game between the Bucs and Pats in Super Bowl LVI in Los Angeles would be prime entertainment, both teams have to take care of business this week to have any hopes at lifting the Lombardi Trophy.
Belichick and New England begin their postseason run this Saturday against division rival Buffalo. The Patriots are 4-point underdogs on the road.
Tom Brady and the Buccaneers play on Sunday at home against the Eagles. Tampa Bay is favored by 8.5 points.
Needless to say, Edelman will be tuned in.