MLB Detroit Tigers vs New York Yankees same game parlay (+390 odds) today 6/5: Gleyber Torres to tear up the Tigers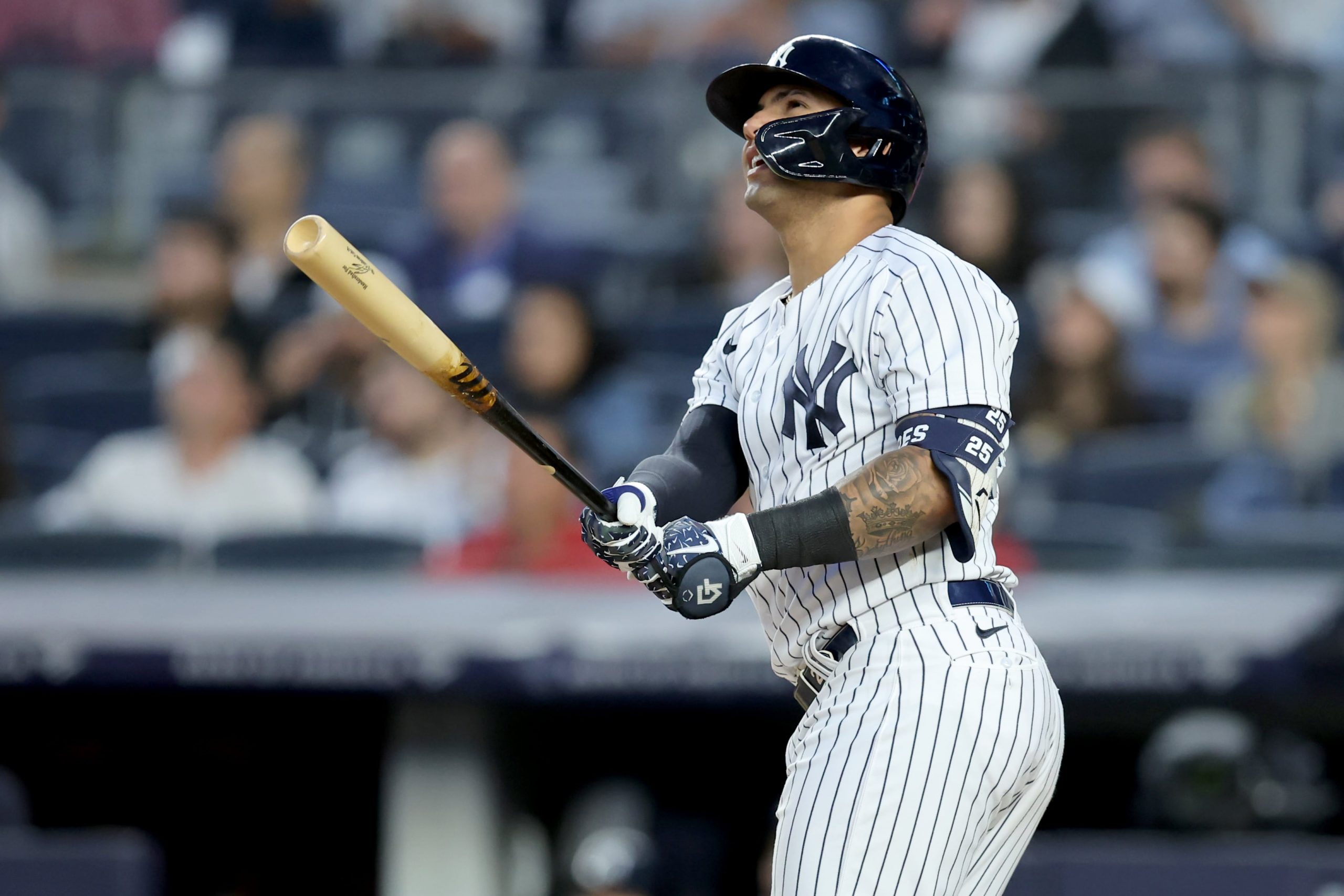 After the Yankees completely domesticated the Tigers in a 13-0 series-opening win, they had another shutout win on Saturday afternoon. They enter Sunday's series finale looking for back-to-back sweeps and a 6-game winning streak. It's an early start time, but there has been no chill with this Yankees team. We cashed our same game parlay for that series opener, so let's finish it the same way. Along with this same game parlay, be sure to check out our thoughts on the side and total for all of today's games.
New York Yankees -2.5 (+130) over Detroit Tigers
1st 5 innings/ML – Yankees (-125)
Gleyber Torres over 1.5 total bases (+140)
Let's take a closer look at each leg of our same game parlay.
New York Yankees -2.5 (+130) over Detroit Tigers
It's nearly impossible to pinpoint one specific reason for the Yankees' success recently, as so many aspects of their team have been impressive. They have the best record in the league (38-15), and seem to have got even better in their current 5-game winning streak. They've done it with incredible pitching, holding the Angels to just a single run in each of the 3 wins against them. As if that wasn't dominant enough, they've shut out the Tigers in each of the first 2 games of this series.
As impressive as their pitching has been, so has their lineup. They've won 4 of these last 5 games by multiple runs, including a 9-1 win against the Angels, and a 13-0 win just 2 days ago against Detroit. Aaron Judge is the obvious factor behind their production, but their lineup is extremely deep. Giancarlo Stanton has returned, and Anthony Rizzo homered alongside Judge yesterday. Just when it seems they are due to cool off, they kick it up another gear instead. For as much as the Yankees have been producing runs, the Tigers have done the exact opposite. At this rate they will be the lowest-scoring team this season, and haven't shown any signs they can hang with the Yankees.
Be sure to check out our full game preview for the Detroit Tigers vs New York Yankees
1st 5 innings/ML – Yankees (-125)
Everything written above could be reiterated here. So let's focus on the 1st 5 innings. Jordan Montgomery began this 5-game winning streak by shutting down Mike Trout and the Angels. However, he's been great even beyond that start. He has a 3.04 ERA, and has allowed more than 2 runs just once since opening day. This is a leg of the same game parlay we used in the series opener, and the same reasoning still applies. The Yankees have been the 2nd-most profitable team for 1st 5-inning moneylines, whereas the Tigers have been the 2nd-worst. With the way this series has gone, expect more of the same.  
Gleyber Torres over 1.5 total bases (+120)
After Aaron Judge helped us cash our same game parlay in the series opener, it would seem he would be the easy, obvious choice. However, we are going a bit out of the box for the finale. It's not even Stanton, Rizzo, or D.J. LeMahieu. Gleyber Torres goes a bit under the radar, so let's capitalize. He's been held in check the last 2 games, but has still had a great season with 80 total bases, 1 behind Stanton. Prior to these last 2 games, he soared over this number. He racked up 6 total bases after hitting a home run off of Shohei Ohtani, followed by a double. He'll now be hitting against Rony Garcia, a usual reliever who just allowed 6 runs in his last outing. The Yankees lineup is deep, but let's go with the value of Torres.
Don't miss our MLB parlay for today's action!
What is a Same Game Parlay?
Check out our guide on what is a same game parlay and where can I bet it?
Pickswise is the home of free MLB picks and predictions. Make sure to also check out our MLB parlays and MLB prop bets tabs for more expert picks.