MLB Oakland Athletics vs Cleveland Guardians same game parlay (+519 odds) 6/12: Jose Ramirez keeps rolling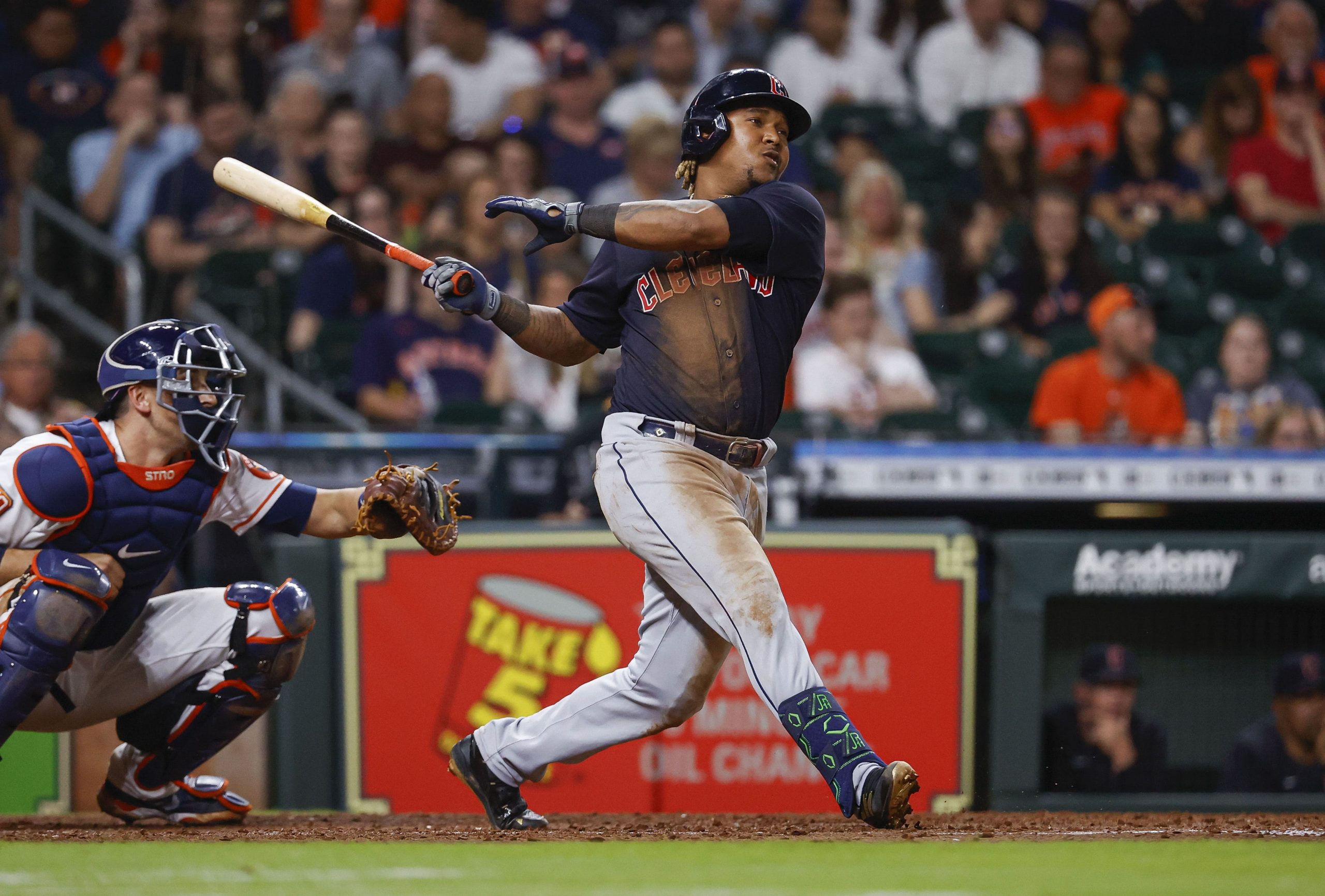 The 2022 MLB season continues this weekend, and we have another exciting slate of games on Sunday. One of the marquee matchups features the Oakland Athletics and Cleveland Guardians, starting at 11:35 am ET on Peacock. The Guardians will be looking to take 3 of 4 in this home series, while the A's are hoping to even the series.
What better way to celebrate this matchup than by betting a same game parlay? We have come up with a 3-leg parlay, which would pay out at over 5/1 odds with FanDuel Sportsbook. Let's take a look at each of the legs.
Jose Ramirez to record an RBI (-110)
Cole Irvin over 3.5 strikeouts (-124)
Andres Gimenez to record a hit (-195)
Parlay odds: +519
Oakland Athletics vs Cleveland Guardians: Start time and how to watch
The A's and Guardians continue their series with a start time of 11:35 am ET on Sunday. The game is airing exclusively on Peacock. Let's get into our same game parlay for this AL matchup.
Jose Ramirez to record an RBI (-110)
Despite languishing in Cleveland, Jose Ramirez is still one of the best hitters in baseball. The 3rd baseman is elite at putting the ball in play and continues to be a force with runners in scoring position. I expect that to continue today against an A's team that is in a tailspin. Ramirez has at least 1 RBI in 5 of his last 9 starts, with 10 hits and 3 home runs coming in that span. This number suggests an implied probability of 52%, but I think that's selling Ramirez short. Hitting near the top of the order, Ramirez should get at least 4 at-bats in this one. Let's back the Guardians talisman to drive in another run, possibly with the game on the line.
Check out our picks for every MLB side and total today
Cole Irvin over 3.5 strikeouts (-124)
As a rule, including legs that may not correlate with each other always increases your odds in a same game parlay. However, I don't think Cole Irvin having some success conflicts with Ramirez driving in a run. Irvin has been one of the bright spots in the Athletics rotation, posting a 3.00 ERA and 34 strikeouts through 9 starts this season. And even if he doesn't make it through 5 innings, Irvin's strikeout numbers are still a good sign to cash this leg. Of his 9 appearances, Irvin has cleared this number in 7 of them, including a start against the Guardians in April. The veteran left-hander has delivered all season, and I expect at least another 5-inning stint on Sunday.
Andres Gimenez to record a hit (-195)
Honing in on correlating results is usually helpful when constructing a same game parlay. In this case, I think if the Guardians offense is to have success, it will involve contributions from Andres Gimenez. While he is far from a household name, Gimenez could be having his best season in the majors. The 23-year old is comfortable in Cleveland and the results have mirrored as such. Through the first 2 months, he's hitting .303 with 31 RBI's to this point. With 12 hits in his last 33 plate appearances, Gimenez has quietly been one of the Guardians most consistent hitters of late. Furthermore, the shortstop has registered at least 1 hit in 9 of his last 10 starts, making him a realistic candidate to cash this leg. Let's back Gimenez to stay hot in this one.
Read our Sunday MLB mega parlay (+1068 odds!)
What is a Same Game Parlay?
Check out our guide on what is a same game parlay and where can I bet it?