MLB San Francisco Giants vs Atlanta Braves same game parlay (+570 odds) 6/21: Braves stay hot at home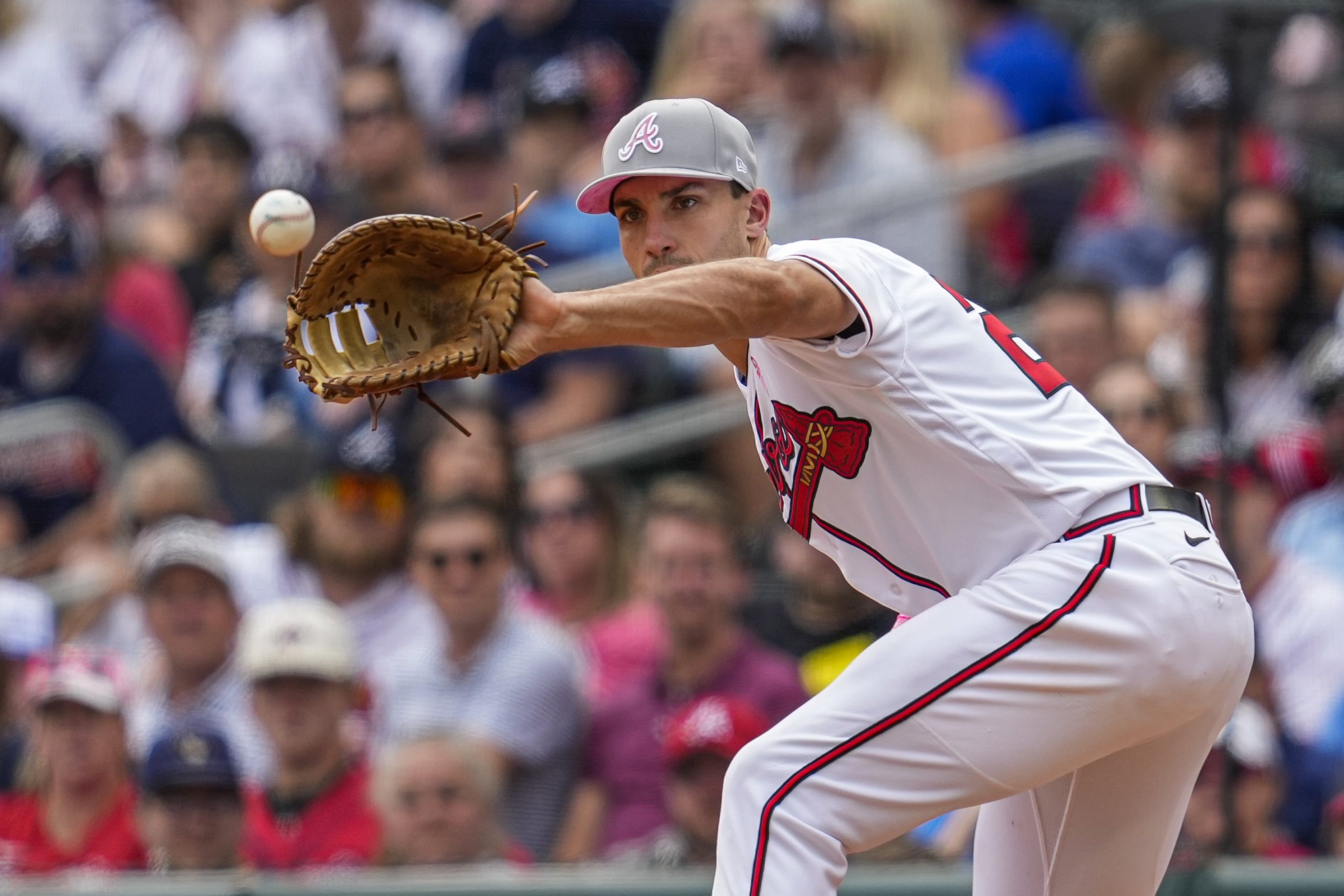 The 2022 MLB season continues on Tuesday, and we have another exciting slate of games. One of the matchups features the San Francisco Giants and Atlanta Braves, starting at 7:05 pm ET on TBS. The Braves will be looking to take a second game in this series, while the Giants are hoping to draw level.
What better way to celebrate this matchup than by betting a same game parlay? We have come up with a 3-leg parlay, which would pay out at over 5/1 odds with FanDuel Sportsbook. Let's take a look at each of the legs.
Atlanta Braves -1.5 (+115)
Matt Olson to record 2+ total bases (+110)
Luis Gonzalez to record a hit (-180)
Parlay odds: +570
SF Giants vs Atlanta Braves: Start time and how to watch
The Giants and Braves continue their series with a start time of 7:05 pm ET on Tuesday. The game is airing exclusively on TBS. Let's get into our same game parlay for this NL matchup.
Braves -1.5 (+115)
To start off our same game parlay, we have the Braves on the run line. Fading Atlanta has been a losing proposition over the course of the last month, and I don't intend to step in front of them on Tuesday. Spencer Strider has been surprisingly consistent in his 44 innings pitched this season, posting an ERA of 2.45 and a WHIP of 1.05. With his 68 strikeouts, the 23-year old right-hander clearly has the stuff to consistently sit down hitters at major-league level. Even if Strider is slightly off his game, he still should be able to establish control against a Giants lineup that is in the bottom 10 in MLB in most hitting categories.
While the Giants offense isn't anything to write home about, the Braves are trending in the other direction. Since the return of Ronald Acuna Jr., Atlanta has been on fire and the Braves are now 21-14 at home. In fact, nearly all of their home wins in the last month have come by 2+ runs. Returning from an injury, Anthony DeSclafani gets the start for the Giants, and he allowed 9 runs over his first 13 IP this season. Look for the Braves to knock him out of the game early and coast to a victory.
Check out our picks for every MLB side and total today
Matt Olson to record 2+ total bases (+110)
Honing in on correlating results is usually helpful when constructing a same game parlay. In this case, I think if the Braves offense is to have success, it will involve contributions from Matt Olson. After starting out red-hot to open the season, Olson cooled down considerably in the month that followed. However, he's slowly been on the upswing at the plate during this recent Braves stretch. Olson has 8 hits in his last 10 games and should have a favorable matchup against DeSclafani. Moreover, 35 of Olson's 64 hits this season have been extra-base hits, meaning that we may need only 1 hit in 4 plate appearances to cash this leg. Look for the Braves first basemen to contribute at the dish en route to an Atlanta victory on Tuesday.
Luis Gonzalez to record a hit (-180)
As a rule, including legs that may not correlate with each other always increases your odds in a same game parlay. However, I don't think Luis Gonzalez having some success conflicts with a Braves win. Even though he is hardly a household name, Gonzalez is quietly hitting very well for San Francisco. The outfielder has hits in 8 of his last 10 games, with 10 total hits in his last 33 plate appearances. In the series opener, Gonzalez tallied 2 more hits in 4 plate appearances and I don't expect him to slow down anytime soon. I expected this price to be around -200, so at the current number I still think Gonzalez to record just 1 hit has value.
Check out JutPicks' top props plays for today's MLB games.
What is a Same Game Parlay?
Check out our guide on what is a same game parlay and where can I bet it?